FDA Calls For Full Transition To Disposable Duodenoscopes Due to Infection Risks
April 07, 2022
By: Irvin Jackson
Federal regulators indicate there are now enough disposable parts for duodenoscopes, or fully disposable duodenoscopes, in the U.S. for hospitals to completely transition to the safer designs, which will help prevent infectious disease outbreaks linked to the endoscopic devices in recent years.
The U.S. Food and Drug Administration (FDA) issued a safety communication on April 5, urging hospitals nationwide to change over to using disposable duodenoscopes and disposable duodenoscope parts.
The agency also revealed the findings of postmarketing studies on reusable duodenoscopes, warning that nearly seven percent of the devices turned out to be contaminated with "high concern organisms" after reprocessing; a process used to sterilize medical devices which are designed to be reused on different patients.
Duodenoscopes are used during endoscopic retrograde cholangiopancreatography (ERCP) procedures, but difficulties cleaning device manufactured by several different companies have resulted in reports of serious hospital infection outbreaks, typically involving aggressive, antibiotic-resistant "superbugs", which have caused a number of severe injuries and deaths.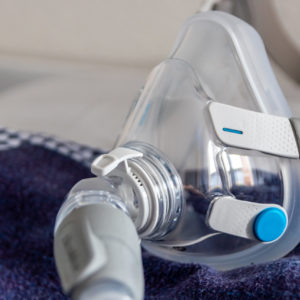 Did You Know?
Millions of Philips CPAP Machines Recalled
Philips DreamStation, CPAP and BiPAP machines sold in recent years may pose a risk of cancer, lung damage and other injuries.
Learn More
Questions about the safety of the devices first emerged after a duodenoscope infection outbreak at UCLA's Ronald Reagan Medical Center in February 2015, involving carbapenem-resistant enterobacteriaceae (CRE) infections, which resulted in at least seven infections and two deaths. At least 200 other patients had to undergo testing after being placed at risk by duodenoscopes manufactured by Olympus Corp.
The infections were linked to problems with the "reprocessing" instructions provided by the manufacturer, which are used to clean the devices for use by another patient. FDA reviewers determined at that time that the instructions sent out at the time were inadequate, and that even if the recommended steps were followed to clean ERCP endoscopes, flaws in the design may allow them to become easily contaminated.
In response to the problem, the FDA approved the first design with a disposable elevator tip, the most problematic and hard to clean part of the duodenoscope, in November 2019. Now, the agency says there are enough various disposable parts and entirely disposable duodenoscopes on the market that hospitals in the United States can, and should, transition to these devices and end use of reusable duodenoscopes with fixed endcaps.
"Use of the newer models of duodenoscopes can reduce the risk of infection for patients, compared to the older fixed endcap duodenoscope models," the FDA's safety communication states. "Duodenoscope manufacturers no longer market fixed endcap duodenoscopes in the US, and fixed endcap duodenoscopes still in use at healthcare facilities should be replaced with newer duodenoscope models."
As part of its investigation into duodenoscope infections, the FDA required manufacturers to conduct postmarketing studies focused on the effectiveness of the cleaning and sterilization process. According to the findings, 6.6% of fixed endcap reusable duodenoscopes, which went through proper reprocessing procedures, still tested positive for high concern organisms. Interim results for the newer models with removable caps indicate only 0.5% tested positive for high concern organisms after reprocessing.
In addition to switching over to disposable components, the FDA is reminding hospitals to also ensure staff "meticulously" follow reprocessing instructions, and institute a quality control program which includes sampling and microbiological culturing. The agency also recommends hospitals consider supplemental reprocessing measures such as liquid chemical sterilant systems, monitor reprocessing procedures to make sure they are being done correctly, and develop schedules for routine inspections and maintenance according to the duodenoscope manufacturers' instructions.
"*" indicates required fields