Car Crashes Involved Distracted Drivers in More than Two-Thirds of Cases Examined in New Study
February 25, 2016
By: Russell Maas
A new study involving a review of data from more than 3,500 vehicles equipped with dashboard cameras and speed monitoring devices highlights the risks associated with distracted driving, finding that more than two thirds of all car crashes occurred only moments after a distraction. 
The findings of the research, led by Tom Dingus, Director of the Virginia Tech Transportation Institute, were published in the Proceedings of the National Academy of Sciences (PNAS) on February 22. The study was an attempt to capture real-life distractions and driving behaviors that cause or contribute to car accidents.
Many crash investigations rely on investigators and experiments to determine what happened immediately before a crash, often leaving primary reasons for the accidents unknown. However, this first-of-its-kind study accumulated more than 3,500 volunteers between the ages of 16 and 98 who allowed their vehicles to be equipped with cameras and devices that tracked information such as speed and location over a three year period.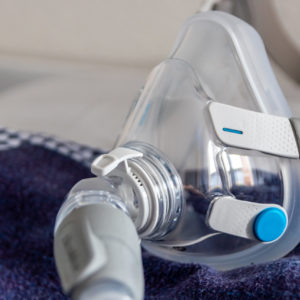 Did You Know?
Millions of Philips CPAP Machines Recalled
Philips DreamStation, CPAP and BiPAP machines sold in recent years may pose a risk of cancer, lung damage and other injuries.
Learn More
The goal of this technique was to evaluate driving risks, by analyzing behavioral trends, such as cell phone use, eating or drinking, and emotions that would allow researchers to understand how these distractions play a role in everyday driving.
At the conclusion of the study, Dingus reports that there were 905 crashes that caused injuries, property damage or both, and almost three-quarters of those accidents involved some type of driver error. Video footage from dashcams revealed that drivers were clearly distracted seconds before a crash occurred 68% of the time.
Several of the most common distractions that took drivers eyes away from the road for extended periods of time included: reaching for a handheld device, reading or writing, reaching for an object and using touchscreen menus on the vehicles dashboard.
As was previously believed, cell phone usage in particular heightened the odds of distracted driver accidents by almost four times that of safe drivers who were not distracted. Other things that proved to be distractions, but less of crash risk factors, were eating or drinking, adjusting one's hair and changing the radio.
Dingus notes that the data is quite scary, since these drivers knew they were being recorded and still performed potentially hazardous actions while driving. It can be assumed that the drivers who consented to the study refrained from more than normal cell phone use and other distracting actions, leaving in question what the average unmonitored motorists' behaviors may be.
Several studies by the National Highway Traffic Safety Administration (NHTSA) have pinpointed distracted driving as the major contributor to fatal and non-fatal accidents.
NHTSA Administrator, Mark Rosekind, recently stated that the agency's studies over the last decade found distracted driving accounts for 94% of all automobile accidents in the U.S. The NHTSA has found these distractions cause the majority of accidents.
In April 2015, the NHTSA reported that ten percent of all drivers between 15 and 19 years old involved in fatal crashes were distracted at the time of the accident, making this age range the largest proportion of drivers involved in crashes in 2013. The NHTSA findings also indicated that 480 non-occupants, mostly pedestrians, were killed by distracted drivers in 2013.
Earlier this month, the NHTSA revealed that the number of deaths associated with traffic accidents spiked almost 10% during the first nine months of 2015 after a two decade decline, prompting safety officials to search for new approaches to reduce the risk of human error in automobile accidents in the U.S.
"*" indicates required fields