Doctor Sexual Abuse of Patients Often Underreported, Results in Lenient Consequences: Report
July 08, 2020
By: Irvin Jackson
A new report by the consumer watchdog group Public Citizen suggests that doctors who sexually abuse patients are often treated far too leniently, facing few consequences from regulatory boards.
In a Health Letter issued on July 1, Public Citizen announced a draft report on disciplinary actions against doctors who have been reported to the National Practitioner Data Bank (NPDB) for allegations of patient sexual abuse.
According to the findings, only 0.2% of physicians charged with sexual misconduct faced reportable consequences, even though a full 3% of physicians report having had inappropriate sexual conduct with patients in anonymous surveys.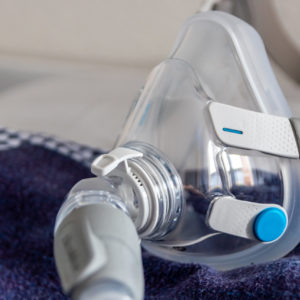 Did You Know?
Millions of Philips CPAP Machines Recalled
Philips DreamStation, CPAP and BiPAP machines sold in recent years may pose a risk of cancer, lung damage and other injuries.
Learn More
"Although underreporting by victims is an important factor behind the discrepancy, our report illustrates several practices through which the largely self-regulated medical profession (in both state medical boards and medical peer-review committees in health care organizations) fails to curtail this problem by dealing leniently with sexually abusive physicians," the Health Letter states.
The report (PDF) involves a 15-year summary of findings from sexual misconduct involving U.S. physicians from 2003 through 2017. It indicates that 1,354 physicians faced disciplinary action based off reports to the NPDM during that time period for sexual misconduct. Researchers found that 90% of those disciplined were 40 years old or older and 94% were men.
The researchers also found that 51% of sexual misconduct cases involved either family medicine/general practice doctors, psychiatry, and obstetrics and gynecology specialists; though there were reports from every major specialty.
The most common forms of reported sexual misconduct involved sexual contact, including inappropriate touching to outright rape, and reports of boundary violations or harassment.
"The report provided numerous examples of physicians who sexually abused their patients or others," Public Citizen's Health Letter notes. "In one case, a special-needs minor patient was repeatedly molested over four months by a psychiatrist. The victim received a malpractice payment of $256,000, but the psychiatrist received no licensing or clinical-privileges discipline."
In recent years, a number of high profile cases of doctor sexual abuse have caught public attention. In February 2019, the University of Southern California (USC) agreed to pay $215 million to compensate victims of Dr. George Tyndall, a former gynecologist who worked at the university's clinic and reportedly molested numerous young female students before being allowed to retire when facing claims of abuse.
Even more high profile were the hundreds of claims of abuse filed against former Olympic gymnastics team physician Larry Nassar.
A number of investigations, both independent and congressional, found that Nassar was able to commit thousands of sexual assaults due to an environment that allowed his predatory nature to thrive.
Nassar received a federal sentence of 60 years on child pornography charges. He has also received two additional sentences; including one for 40 to 175 years, and another of 40 to 125 years from verdicts in two Michigan courts.
Contributing Factors
Public Citizen's researchers identified a number of factors they say contributes to the medical provider sexual assault problem. They found that often the incidents are not regarded as a crime, but instead a knowledge gap that can be fixed by ethics classes or as a psychiatric problem.
In addition, they noted that medical regulators often resolve the situations with private agreements, consent decrees and suspended disciplinary actions. Even when these fail and the perpetrator offends again, they often only receive restricted licenses which can be reinstated pending education and rehabilitation.
According to the report, 38% of physicians subjected to sexual-misconduct disciplinary actions continued to have active licenses and clinical privileges in the states where the offenses occurred. Of the 317 physicians who did actually face clinical-privilege punishments or had to pay malpractice payments for sexual misconduct, 70% faced no disciplinary actions by a state medical board.
The report also notes doctors are often able to resign or surrender their license or retire to avoid discipline, which allows them to move to other states and continue to practice, and that medical regulators and medical institutions tend to conceal sexual misconduct when they report to the NPDB by labeling such events as "unprofessional conduct."
Public Citizen is calling for "sexual misconduct" incidents to be recategorized as "sexual abuse" in NPDB reports, called for physician sexual abuse to be categorized as "never events" that are unacceptable under any circumstance, and for the country and state medical boards to adopt a zero-tolerance policy toward such incidents.
"*" indicates required fields