California Water Contamination Lawsuit Filed Against Dow Chemical, Shell Oil
April 19, 2021
By: Russell Maas
Dole Packaged Foods has filed a lawsuit against Dow Chemical Company and Shell Oil Company, alleging the companies negligently discharged harmful cancer-causing chemicals near drinking water production wells in California, which has contaminated potable water used at a manufacturing facility in Atwater, California.
The complaint (PDF) was filed earlier this month in the U.S. District Court Central District of California, alleging Dow and Shell are responsible for developing the chemical 1,2,3-trichloropropane, which was used in pesticides that permeate into underground aquifers used to supply water to Dole's facility, as well as nearly 2 million other Madera County residents.
The water contamination lawsuit alleges that from the 1940s to 1980s, pesticides were marketed and sold with a cancer-causing chemical byproduct known as 1,2,3-trichloropropane, or TCP, which is a man-made chemical used in commercial products to kill microscopic worms that attach themselves to plants. However, Dole alleges Dow and Shell knew or reasonably should have known TCP does not readily biodegrade or chemically degrade naturally in the subsurface, inevitably allowing it to reach and contaminate underground aquifers which supply drinking water.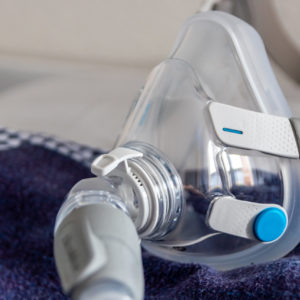 Did You Know?
Millions of Philips CPAP Machines Recalled
Philips DreamStation, CPAP and BiPAP machines sold in recent years may pose a risk of cancer, lung damage and other injuries.
Learn More
Dole Packaged Foods owns and operates a water system to provide drinking water to employees and others at a facility in Atwater, California. As a result of the Defendants' failure to adequately test the human and environmental impacts of their TCP product before releasing it into commerce, Dole indicates there has been "extensive environmental contamination and a corresponding threat to the public health and welfare."
Dole further indicates as a proximate result of these failures, TCP has contaminated and continues to contaminate the municipality's drinking water supply, as well as that of the facility, resulting in substantial costs necessary to protect its employees and restore the potable water supply wells.
Dow and Shell are alleged to have designed, manufactured and marketed TCP knowing they were dangerous to an extent beyond which would be contemplated by the ordinary consumer, and without benefits which outweigh the risk of harm to public health, welfare and the environment.
California, the U.S. Department of Health and Human Services and U.S. Environmental Protection Agency recognize TCP as a known carcinogen, and have placed limitations of 0.5 parts per trillion in drinking water under the Safe Drinking Water and Toxic Enforcement Act of 1986 after confirming the chemical can cause liver and kidney damage and blood disorders in animals.
This is not the first California drinking water contamination lawsuit to be filed against Shell Oil Company regarding its TCP chemical infiltrating and contaminating water supplies. In 2016, a complaint was filed by the City of Clovis, California, alleging Shell Oil Company of contaminating drinking water wells which supplied potable water for roughly 108,000 residents. A jury awarded the city $22 million, finding the residents were harmed by the exposures to the toxic TCP chemical produced by Shell.
gwen

July 17, 2022 at 7:37 pm

i have been drinking water at ciw since 1990 and eating Dole products all my life
"*" indicates required fields