U.S. DOT Considers Testing Truck Drivers, Train Operators for Sleep Apnea
March 09, 2016
By: Russell Maas
In an attempt to reduce the risk of accidents that kill or injury thousands each year, government transportation officials are considering new requirements that all rail workers and commercial vehicle operators undergo sleep apnea screening. 
The U.S. Department of Transportation (DOT) released an Advance Notice of Proposed Rulemaking (ANPRM) on March 8, 2016, seeking the public's input over the next 90 days about whether it should test truck drivers, train operators and others for obstructive sleep apnea (OSA), which may cause individuals to suffer interrupted sleep patterns or otherwise impair their ability to remain focused and immediately responsive at all times.
There will be three public sessions across the U.S.to gather additional medical advice and public opinion on the risks associated with sleep apnea among commercial drivers.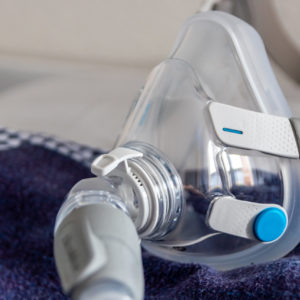 Did You Know?
Millions of Philips CPAP Machines Recalled
Philips DreamStation, CPAP and BiPAP machines sold in recent years may pose a risk of cancer, lung damage and other injuries.
Learn More
In conjunction with the Federal Railroad Administration (FRA) and the Federal Motor Carrier Safety Administration (FMCSA), the U.S. DOT announced the proposed rulemaking in the first ever attempt to require testing of sleep apnea specifically. The proposed regulation was encouraged by the National Transportation Safety Board (NTSB), which estimates that more than 22 million men and women in the U.S. may suffer from undiagnosed obstructive sleep apnea..
Obstructive sleep apnea is a disorder in which an individual's breathing repeatedly stops and starts during sleep from the throat muscles intermittently relaxing and blocking the airway.
When the airway is blocked while sleeping, this causes inadequate breathing which may lead to insufficient oxygen levels in the blood. Often individuals with sleep apnea have constant interrupted sleep patterns because the brain briefly sends a distress signal wakening the individual,. However, these interruptions are usually not long enough to be remembered.
Sleep apnea episodes that block normal breathing patterns have been recorded to occur on average up to thirty times per hour. Persistently poor sleep patterns due to sleep apnea prevent sufferers from reaching the required sleep phases for individuals to remain attentive for long periods of time the next day.
Side effects of sleep apnea often cause unintended sleep episodes and deficits in attention, concentration, situational awareness, memory, and can reduce capacity to safely respond to hazards.
Studies have also shown that men who suffer from sleep apnea are at a greater risk of coronary artery disease, heart attack, heart failure and strokes.
According to the American Academy of Sleep Medicine, an eight hour night of sleep for an individual with sleep apnea can actually be less refreshing than four hours of ordinary and uninterrupted sleep.
"It is imperative for everyone's safety that commercial motor vehicle drivers and train operators be fully focused and immediately responsive at all times," U.S. Transportation Secretary Anthony Foxx said in a press release. "DOT strongly encourages comment from the public on how to best respond to this national health and transportation safety issue."
Data from the FMCSA indicates that between 2011 and 2012 alone, fatal accidents involving large trucks has increased five percent, causing nearly 4,000 deaths per year. Accidents involving large trucks resulting in injuries increased by 22% during the same time frame.
Current rules state that any commercial motor vehicle driver who is detected to have a respiratory dysfunction such as sleep apnea undergo further evaluation and therapy by a medical professional. According to the DOT, the proposed rule would set mandatory screening for all drivers rather than relying on suspicion.
The FRA and FMCSA will be hosting three public listening sessions to gather information and opinion on the ANPRM in Washington, D.C., Chicago and Los Angeles. Over the next 90 days the public is encouraged to give their input on the impacts of screening, evaluating, and treating rail workers and commercial driver for OSA.
"*" indicates required fields