Drowsy Driving Linked to Serious Risk of Auto Accident Injury, Death: CDC
January 04, 2013
By: Austin Kirk
Estimates by the U.S. Centers for Disease Control and Prevention (CDC) suggest that between 15% and 33% of all fatal automobile accidents may involve drowsy driving, and the federal health officials indicate that drivers need to pay more attention to the risks associated with driving while tired and learn the symptoms of drowsy driving.
In in the CDC's Morbidity and Mortality Weekly Report published on January 4, the agency outlined the findings of a new study on drowsy driving, which is the largest survey of U.S. respondents regarding the risk of falling asleep while operating an automobile.
The CDC analyzed data from a set of questions answered by nearly 150,000 people, which was administered through the Behavioral Risk Factor Surveillance System (BRFSS) between 2009 and 2010. The survey involved random-dialed telephone calls to adults over the age of 18, who were asked a series of questions about the experiences with drowsy driving.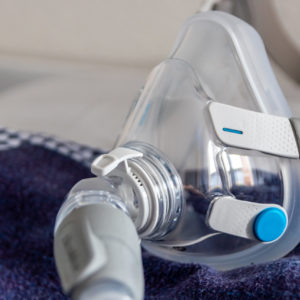 Did You Know?
Millions of Philips CPAP Machines Recalled
Philips DreamStation, CPAP and BiPAP machines sold in recent years may pose a risk of cancer, lung damage and other injuries.
Learn More
According to the findings, 4.2% of respondents reported having fallen asleep while driving at least one time over the prior 30 days. Men were found to be more likely to report drowsy driving, with 5.3% experiencing problems, compared to 3.2% of women. The risk of drowsy driving was also found to decrease with age, with only 1.7% of drivers over the age of 65 reporting that they nodded off while driving, compared to nearly 5% of respondents between 18 and 44.
Reports of falling asleep were more common among adults who do not typically sleep more than 6 hours a day, snore or falling asleep unintentionally during the day.
"Although it is clear that falling asleep while driving is dangerous, drowsiness impairs driving skills even if drivers manager to stay awake," according to an editorial note that accompanied the report. "Drowsiness slows reaction time, makes drivers less attentive, and impairs decision making skills, all of which can contribute to motor vehicle crashes."
Sleep related crashes are more likely to happen at night or mid-afternoon, according to the CDC, and often involve single vehicle going off the road, without any evidence of braking or other attempt to stop the accident.
Reduce the Risk of Accidents from Falling Asleep While Driving
The findings reinforce data seen in prior studies, which have involved a substantially smaller number of respondents.
In a study conducted by the National Highway Traffic Association (NHTSA), 4.2% of respondents reported falling asleep while driving during the prior month and 11% reported drowsy driving during the prior year. Another study conducted by the AAA Foundation for Traffic Safety in 2010, which involved about 2,000 drivers, had nearly identical findings with 4% and 11% acknowledging falling asleep while driving over the prior month and year, respectively.
CDC warns that drivers need to avoid driving while drowsy and learn the warning signs of drowsy driving, to avoid the risk of suffering a fatal or serious injury in an accident after falling asleep behind the wheel.
According to the findings of new BRFSS survey, drowsy driving was associated with other sleep-related characteristics, with an increased risk seen among individuals who do not get more than 6 hours of sleep per night, those who snore and those who have experienced falling asleep unintentionally during the daytime in the past.
Commercial drivers, individuals who work long shifts or at night, those with sleep disorders, those using certain sedating medications and individuals who do not get enough sleep were identified by the CDC as being at an increased risk.
To avoid the risk of an auto accident injury or death caused by sleepiness, the CDC recommends that drivers ensure they get at least 7 to 9 hours of sleep, seek treatment for sleep disorders and avoid use of alcohol before driving. The NHTSA has also suggested that employers should consider alterate transportation home for workers with long shifts or allow naps at work.
"[O]nce on the road, it is also important to recognize the symptoms of drowsiness and act appropriately, by pulling over to rest until fully rested or changing drivers," according to the CDC. "Techniques to stay away while driving, such as turning up the radio, opening the window and turning up the air conditioner, have not been found to be effective."
Warning signs that may appear before falling asleep while driving may include frequent yawning or blinking, difficulty remembering the past few miles driving, missing exits or driving out of the lane of travel.
"*" indicates required fields