FDA Hopes Duodenoscope With Disposable Elevator Will Solve Sterilization Problems
November 18, 2019
By: Irvin Jackson
Following years of problems cleaning duodenoscopes between patients, which have resulted in several hospital infection outbreaks, federal regulators have approved a new design for the scope, involving a disposable elevator piece that healthcare workers simply throw away after one use.
The FDA issued a press release on November 15, announcing approval of the Pentax Medical Video ED34-i10T2 model duodenoscope, which is the first of its kind to have a disposable elevator piece. This means the component no longer needs to be cleaned in this model, which regulators say reduces the risk of transferring infectious material between patients.
Duodenoscopes are used during endoscopic retrograde cholangiopancreatography (ERCP) procedures, but difficulties cleaning device manufactured by several different companies have resulted in reports of serious hospital infection outbreaks, typically involving aggressive, antibiotic-resistant "superbugs", which have caused a number of severe injuries and deaths.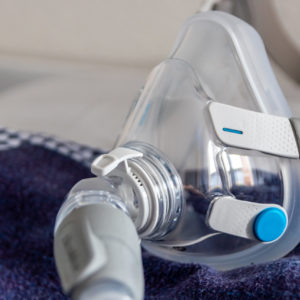 Did You Know?
Millions of Philips CPAP Machines Recalled
Philips DreamStation, CPAP and BiPAP machines sold in recent years may pose a risk of cancer, lung damage and other injuries.
Learn More
Questions about the safety of the devices first emerged after a  duodenoscope infection outbreak at UCLA's Ronald Reagan Medical Center in February 2015, involving carbapenem-resistant enterobacteriaceae (CRE) infections that resulted in at least seven infections and two deaths. At least 200 other patients had to undergo testing after being placed at risk by duodenoscopes manufactured by Olympus Corp.
The infections were linked to problems with the "reprocessing" instructions provided by the manufacturer, which are used to clean the devices for use by another patient. FDA reviewers determined that the instructions sent out at the time were inadequate and that even if the recommended steps were followed to clean ERCP endoscopes, flaws in the design may allow them to become easily contaminated.
The new design comes after several failed attempts to address the problem, with most efforts focused on developing a way to clean duodenoscopes properly, particularly the elevator tip where biological debris may become trapped.
Manufacturers have issued reprocessing instructions that sometimes involve 100 steps, and often force cleaning personnel to rely on visual inspection of micro-crevices to look for blood or tissue debris.
Similar problems with bronchoscopes have led to the development of single use devices there, but duodenoscopes are far more complex, and no one has reportedly developed a one-use duodenoscope to date. However, in August the FDA announced it was giving up on the old design and called on manufacturers to develop a new design which was easier to clean.
This newly approved Pentax duodenoscope appears to be the first design to come as a result of that request.
"Duodenoscopes with a disposable elevator component represent another major step toward lowering the risk of infection among patients who undergo procedures with these devices," Dr. Jeffrey Shuren, director of the FDA's Center for Devices and Radiological Health, said in the press release. "Improving the safety of duodenoscopes is a top priority for the FDA since such devices remain critical to life-saving care for many patients in the U.S. We encourage manufacturers of these devices to continue to pursue innovations that will help reduce risk to patients, and also encourage hospitals and other health care facilities where these procedures are performed to begin or continue transitioning to devices with disposable components that are easier to reprocess."
"*" indicates required fields