Duodenoscopes May Be Impossible To Sterilize Safely and Need to be Recalled, Experts Tell NYT
August 07, 2019
By: Irvin Jackson
Some key medical experts indicate that a widely used endoscopic tool, known as a duodenoscope, may need to be completely redesigned or recalled from the market, since it is nearly impossible to properly sterilize the device between patients.
According to a recent report published in the New York Times, tests indicate that 1-in-20 duodenoscopes retain bacteria between patients, which can increase the risk of serious and potentially life threatening infections and disease.
The FDA previously expected that number to be about 1-in-200, suggesting a fundamental flaw in the design of duodenoscopes, according to experts quoted in the article.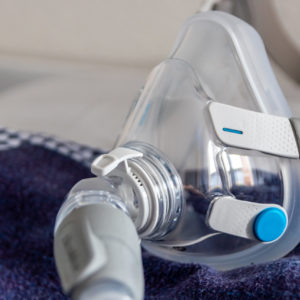 Did You Know?
Millions of Philips CPAP Machines Recalled
Philips DreamStation, CPAP and BiPAP machines sold in recent years may pose a risk of cancer, lung damage and other injuries.
Learn More
Duodenoscopes are used during endoscopic retrograde cholangiopancreatography (ERCP) procedures, but difficulties cleaning device manufactured by several different companies have resulted in reports of serious hospital infection outbreaks, typically involving aggressive, antibiotic-resistant "superbugs", which have caused a number of severe injuries and deaths.
The safety of the devices first emerged after a  duodenoscope infection outbreak at UCLA's Ronald Reagan Medical Center in February 2015, involving carbapenem-resistant enterobacteriaceae (CRE) infections that resulted in at least seven infections and two deaths. At least 200 other patients had to undergo testing after being placed at risk by duodenoscopes manufactured by Olympus Corp.
The infections were linked to problems with the "reprocessing" instructions provided by the manufacturer, which are used to clean the devices for use by another patient. FDA reviewers determined that the instructions sent out at the time were inadequate and that even if the recommended steps were followed to clean ERCP endoscopes, flaws in the design may allow them to become easily contaminated.
Medical experts, including Dr. David Jay Weber, noted that the failure rate for duodenoscope cleaning appears to be about five percent, and that rate of failure would be far too high for just about any other industry, such as airplane flight or airbag deployments.
In October 2015, the FDA ordered Fujifilm, Olympus and Pentax, the three manufacturers of duodenoscopes in the U.S., to conduct postmarket surveillance studies of the effectiveness of the cleaning instructions. The studies parameters called for a contamination rate of no higher than 0.4%.
According to the latest update, 5.4% of samples tested positive for organisms of "high concern", while 3.6% of samples tested positive for organisms of low and moderate concern.
Dr. Jeff Shuren, director of the FDA's Center for Devices and Radiological Health, noted that while the safety of duodenoscopes do seem to be improving, these detection rates are far outside what the agency deems satisfactory.
A growing number of experts are now saying the solution might be to scrap the duodenoscope design entirely and come up with something new. Because of the inner tubing, they cannot be exposed to high heat like many medical devices, and the movable elevator tip and inner tubing are difficult to clean by hand.
Manufacturers have issued reprocessing instructions that sometimes involve 100 steps, and often force cleaning personnel to rely on visual inspection of micro-crevices to look for blood or tissue debris.
The concerns are increasing as more antibiotic-resistant bacteria are catalogued. In addition, no one has come up with a one-use disposable duodenoscope, which could be an option in the future. Similar problems with bronchoscopes have led to the development of single use devices there, but duodenoscopes are far more complex.
Currently, the FDA is consulting with the U.S. Centers for Disease Control and Prevention (CDC) to explore what additional steps can be taken to reduce contamination rates.
"*" indicates required fields