E-Cigarettes May Be Just As Addictive As Traditional Cigarettes: Study
July 23, 2015
By: Martha Garcia
The findings of a new study may be disturbing to many smokers who turn to e-cigarettes as a method to help them quit tobacco cigarettes, indicating that "vaping" electronic cigarettes may be just as addictive.
In the latest issues of the journal Chemical Research in Toxicology, researchers indicate that nicotine in e-cigarettes was mainly found in its most addictive form, known as "free-base." There are only three types of nicotine that are actually absorbed by the body, free-base and two protonated forms.
Many smokers rely on e-cigarettes to quit smoking traditional tobacco cigarettes. E-cigs have quickly become the go-to for quitting smoking, with many smokers believing the devices are a healthy alternative. However, a number of recent studies have suggested that the new devices may also pose potential health risks and lead to new addictions.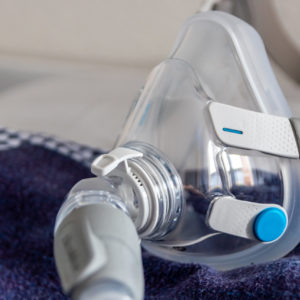 Did You Know?
Millions of Philips CPAP Machines Recalled
Philips DreamStation, CPAP and BiPAP machines sold in recent years may pose a risk of cancer, lung damage and other injuries.
Learn More
In the latest study, researchers from the University of Beirut and the Center for the Study of Tobacco Products at Virginia Commonwealth University tested commercial samples of vaping liquids, checking for the predominant type of nicotine found in each sample.
The amount of nicotine delivered from vaping and e-cigarettes depends on the total nicotine and its partitioning type, either free-base nicotine or protonated forms of nicotine.
Researchers found the concentration of free-base nicotine varied among solutions and did not always match the labels on the packaging.
Manufacturers add ammonia to nicotine to strip the protons from the nicotine making it "free-base." This increases the amount of nicotine that is easily absorbed to the body, allowing it to cross through membranes in the body more easily. This makes the drug more bioavailable to the brain, lungs and tissue.
One study published in April indicated e-cigarettes contain the same amount of nicotine as regular cigarettes. However, that study and other prior research involving e-cigarette emissions typically report nicotine levels without focusing on the form of nicotine. This makes it difficult to compare the results across other studies or to evaluate against reported blood exposure.
Overall, researchers say that because the nicotine used in e-cigarettes is free-base nicotine and easily absorbed into the body, e-cigarettes are just as addictive as regular cigarettes.
E-cigarettes don't burn tobacco, but do contain nicotine, added flavorings, chemicals and other substances. An FDA laboratory analysis of some e-cigarette liquids revealed they contain toxic chemicals, including diethylene glycol, also known as antifreeze, and cancer causing nitrosamines.
A Japanese study published in 2014 showed some e-cigarettes may release 10 times the amount of some cancer-causing agents, including formaldehyde, acetaldehyde and acrolein, compared to traditional tobacco cigarettes.
"*" indicates required fields