FDA Orders Cartridge-Based E-Cigarette Flavors Removed From Sale Within 30 Days
January 03, 2020
By: Irvin Jackson
E-cigarette manufacturers have 30 days to remove all flavored, cartridge-based products from the market, except for tobacco or menthol flavors, or the manufactures will face enforcement actions from federal regulators.
The FDA issued a press release on Thursday, announcing a flavored e-cigarette cartridge enforcement policy, which has been anticipated for months.
The action is aimed at preventing companies from continuing to sell products that entice children and teens to vape, fueling the growing nicotine addiction problems among prior non-smokers in the United States. The agency indicates that its new policy prioritizing enforcement against the multitude of flavored products, will prevent the sale of products the FDA says were never approved.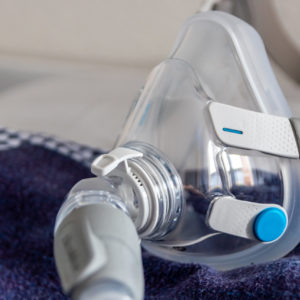 Did You Know?
Millions of Philips CPAP Machines Recalled
Philips DreamStation, CPAP and BiPAP machines sold in recent years may pose a risk of cancer, lung damage and other injuries.
Learn More
The policy notes it is specifically targeting flavored products, which appeal to kids, including fruit and mint flavors sold in cartridges for e-cigarettes, like the popular JUUL pods. Any company that does not cease manufacture, distribution and sale of such products within 30 days faces enforcement action from the FDA.
However, the FDA noted that it does not consider the policy a "ban" on the products, as it is reviewing pre-market applications for potential future flavored products. However, to be approved, such products must meet rigorous criteria that shows how they will not be a danger to children or public health. Some have noted it is unclear whether any flavored e-cigarette product could ever meet that criteria.
"The United States has never seen an epidemic of substance use arise as quickly as our current epidemic of youth use of e-cigarettes," Health and Human Services Secretary Alex Azar said in the press release. "By prioritizing enforcement against the products that are most widely used by children, our action today seeks to strike the right public health balance by maintaining e-cigarettes as a potential off-ramp for adults using combustible tobacco while ensuring these products don't provide an on-ramp to nicotine addiction for our youth. We will not stand idly by as this crisis among America's youth grows and evolves, and we will continue monitoring the situation and take further actions as necessary."
According to a recent study by federal health officials, a quarter of all high school students indicate they have vaped within the last 30 days this year.
The new policy takes the form of a final guidance on FDA enforcement policy, since regulations already allow the agency to snatch virtually any vaping product off the market that involves nicotine, since none were ever approved by the agency in the first place. It targets cartridge-based products, but does not affect so-called "tank" style vaping devices, which use liquid nicotine, and are not as popular among minors, since they tend to be large, obvious, more expensive, and unleash voluminous amounts of visible vapor, making their use hard to hide.
In contrast, vape pods like JUUL are tiny, designed to look like USB drives, and emit no visible vapor.
JUUL has become the most popular form of e-cigarette since it was introduced in 2015, and the manufacturer has been criticized for following the marketing strategy previously employed by the tobacco industry, targeting younger users to create life-long users of their products. The vape pods are designed in a way that make it even easier for users to inhale large quantities of nicotine without noticing, increasing the addictiveness of JUULing.
JUUL removed most of its flavored products from the market last year, even pulling its last holdout and most popular flavor, mint, in November. However, the action will also apply to products like NJOY and other e-cigarettes. Media reports indicate the restriction to cartridge-based products was a compromise between the Trump administration and lobbyists from the vaping industry.
Earlier plans reportedly were to announce a actual ban industry wide, and to include menthol.
The enforcement action is the second prong in an effort to curb the use of tobacco and nicotine products by minors and comes shortly after a national law raised the age to buy tobacco and e-cigarettes to 21.
The FDA's enforcement priority, however, uses very broad language that could stretch beyond flavored products to almost any electronic nicotine delivery system (ENDS) if it sees them as a problem. According to the press release, enforcement will apply to groups of products that do not have premarket authorization, including:
"Any flavored, cartridge-based ENDS products (other than a tobacco- or menthol- flavored ENDS product;
All other ENDS products for which the manufacturer has failed to take (or is failing to take) adequate measures to prevent minors' access; and
Any ENDS product that is targeted to minors or likely to promote use of ENDS by minors."
The agency defines cartridges as any type of ENDS product using a cartridge or pod with liquid meant to be aerosolized when used. Cartridges are any small, enclosed unit, sealed or unsealed, designed to fit with or operate as part of an ENDS product.
JUUL Lawsuits
Dozens of JUULing addiction lawsuits and class action lawsuits have been filed against the company in recent months, each raising allegations that the e-cigarette manufacturer marketed their products toward minors and prior non-smokers, while failing to warn that JUUL pods are more potent and addictive than traditional cigarettes.
As more parents and young adults step forward to pursue claims after becoming addicted to JUUL, it is widely expected that thousands of cases will be presented throughout the federal court system.
In October, the U.S. Judicial Panel on Multidistrict Litigation issued an order consolidating all JUUL cases pending throughout the federal court system before Judge William H. Orrick III, in the U.S. District Court for the Northern District of California, which is where JUUL Labs, Inc.'s San Francisco headquarters are located.
"*" indicates required fields