E-Cigarette Formaldehyde Exposure Greater When Voltage is Higher: Study
January 22, 2015
By: Martha Garcia
As concerns about the safety of e-cigarettes continues to mount, a new study suggests that people who use the electronic smoking devices at a high voltage may be exposed to a greater amount of formaldehyde, placing them at an increased risk of developing cancer. 
Researchers tested the output of formaldehyde from e-cigarette devices, finding that heating e-cig liquid at higher voltages allowed more formaldehyde to be released than at lower voltages. The findings were published in the New England Journal of Medicine on January 22.
E-cigarette liquid is typically a mixture of propylene glycol, glycerol, nicotine and flavoring chemicals.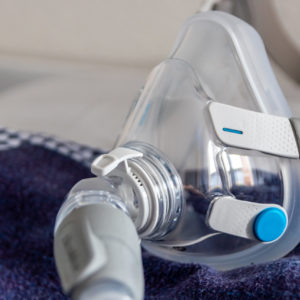 Did You Know?
Millions of Philips CPAP Machines Recalled
Philips DreamStation, CPAP and BiPAP machines sold in recent years may pose a risk of cancer, lung damage and other injuries.
Learn More
Recently researchers have expressed concern about the risk of cancer that e-cigarette flavorings may pose, with a study published late last year detailing the risk chemicals like diacetyl 2,3-butanedione may pose to people inhaling the flavorings, such as bronchiolitis obliterans, commonly known as popcorn lung disease.
When e-cigarette liquid is heated, it forms a gas that users inhale. During this process the propylene glycol breaks down and formaldehyde hemiacetals, formaldehyde in droplet form, is also formed and released.
Researchers from Portland State University tested Halo brand nicotine liquid in a personal vaporizer heated at 3.3 volts and 5 volts. Consumers often will use a higher voltage to produce a stronger nicotine kick.
The liquid was tested at 10 puffs over five minutes each, lasting three to four-seconds. Each puff offered 5 to 11 mg of consumable liquid and 2 to 6 mg collected afterward.
High Voltage Puffs Equal Higher Cancer Risk
The findings revealed at low voltages, no formaldehyde-releasing agents were detected. At higher voltages, a greater amount of formaldehyde was released, amounts far higher than seen in conventional cigarettes.
An e-cigarette user will inhale 14.4 milligrams of formaldehyde per day; a user of traditional cigarettes will inhale about 3 milligrams for each pack of 20 cigarettes. Researchers called this a conservative estimate, since the machine did not collect all the aerosolized liquid or gas-phase formaldehyde.
At this rate, e-cigarette users face 5 to 15 times the risk of cancer as that of long-term smoking, study authors say. The concern rises because researchers don't exactly know how hemiacetals behave in the respiratory tract, which may be different from regular cigarettes, possibly depositing more efficiently.
Formaldehyde inhaled as a gas is associated with a higher risk of leukemia and nasopharyngeal cancer, which affect the upper part of the throat.
The findings of Japanese study also highlighted the risk of cancer posed by e-cigarettes. The research concluded many brands of e-cigarettes release ten times the amount of cancer-causing agents compared to tobacco cigarettes.
Researchers calculated the lifetime risk of developing a formaldehyde related cancer from e-cigarettes versus traditional cigarettes and found the risk with e-cigarettes was 1 in 200 compared to 1 in 1,000 with cigarettes.
Another recent study revealed smokers are relying on e-cigarettes more as a device to quit smoking traditional cigarettes, despite concerns about whether e-cigarettes may be a threat to consumer health.
Critics argue the findings of the new study may be misconstrued and insist e-cigarettes are safer than traditional cigarettes since they also contain nearly 70,000 other toxic chemicals that place smokers at a greater risk of developing cancer.
Recently a group of senators issued a letter to the FDA urging the agency to begin regulating e-cigarettes by placing stricter warnings about the potential health risks. The letter called on the FDA to finalize regulations on the products, a promise that has been promised since 2010.
"*" indicates required fields