E-Cigarette Poisoning Cases Pose "Major Public Health Concern" for CDC
April 04, 2014
By: Irvin Jackson
The number of calls received each month by poison control centers involving nicotine-based electronic cigarette liquids has spiked in recent years, with more than 200 reports of problems being received each month; more than half of which involve children.  
On April 3, the U.S. Centers for Disease Control and Prevention (CDC) issued a report warning of about the risk of e-cigarette poisoning, raising questions about the increasingly popular alternatives to tobacco cigarettes and labeling the issue a "major public health concern".
Electronic cigarettes, which are commonly referred to as e-cigs, are battery powered devices that heat a nicotine liquid solution into a vapor that is inhaled by the user. The solutions are sold in varying amounts of nicotine and come in hundreds of different flavors, such as bubble gum, orange cream, gummy bear and other candy flavors that some critics suggest are marketed towards children.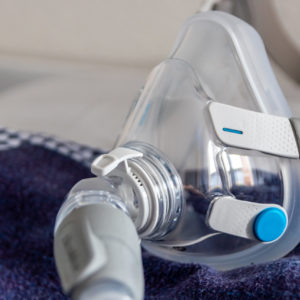 Did You Know?
Millions of Philips CPAP Machines Recalled
Philips DreamStation, CPAP and BiPAP machines sold in recent years may pose a risk of cancer, lung damage and other injuries.
Learn More
The CDC warning was published in the agency's Morbidity and Mortality Weekly Report, noting that e-cigarette calls are still outnumbered by cigarette exposure calls when it comes to children, but indicates that e-cig poisoning reports are more likely to involve adverse side effects.
"This report raises another red flag about e-cigarettes — the liquid nicotine used in e-cigarettes can be hazardous," CDC Director Tom Frieden said in a press release issued on April 3. "Use of these products is skyrocketing and these poisonings will continue. E-cigarette liquids as currently sold are a threat to small children because they are not required to be childproof, and they come in candy and fruit flavors that are appealing to children."
To compile the report, the CDC analyzed data on calls from U.S. poisoning centers between February 2014 and September 2010, when poison centers began to code e-cigarette calls differently from normal cigarette exposure calls.
According to the findings of the report, there were a total of 2,405 e-cigarette and 16,248 cigarette exposure reports during that time period. Researchers found that cigarette exposures almost exclusively involve children ages five and younger, with child exposure representing 95% of calls. On the other hand, about 51% of e-cig poisoning reports involved the same age range, but another 42% of the reports involved youths between the ages of five and under 20. About 69% of E-cigarette reports involved ingestion cases, compared to 97.8% of cigarette poisoning cases.
Researchers indicate that it was more likely that someone actually got sick from e-cigarette poisoning, finding that 57.8% of e-cigarette reports involved an adverse health effect. Only 36% of cigarette poisoning reports involve illness. The CDC indicates that the most common adverse side effects from e-cigarettes involved vomiting, nausea, and eye irritation.
There was only one death linked to e-cigarette poisoning, and that was an intentional suicide where e-cigarette liquid was purposefully injected.
According to a report from the American Association of Poison Control Centers (AAPCC), poisoning calls of e-cigarette problems are up 308% over last year. This year alone, as of March 24, the AAPCC says poison centers nationwide have received 651 e-cigarette device and liquid nicotine exposure reports, slightly more than half of which involve children under the age of six.
The AAPCC issued the following recommendations for preventing e-cigarette poisoning:
Protect your skin when handling liquid nicotine or residue.
Keep e-cigarettes and liquid nicotine locked up and away out of reach of children
Follow the label instructions on how to properly dispose of e-cigarettes.
Call your local poison center immediately if you think someone has been exposed at (800) 222-12222.
E-Cigarette Health Concerns
The FDA issued a health warning about e-cigarettes in 2009, warning consumers of potentially toxic chemicals in the solution. The study revealed a cocktail of harmful chemicals, including diethylene glycol, an ingredient used in antifreeze, and nitrosomes, known cancer-causing chemicals.
A study published late last year found e-cigarettes may cause secondhand smoke exposure for other people. Researchers found significant levels of secondhand nicotine were emitted by e-cigarette users.
E-cigarettes are not regulated by the FDA, but more than 40 state attorneys general have signed a letter urging the FDA to begin regulating the electronic smoke devices.
Many cities and states have taken independent steps toward regulation. More than 20 states now impose bans on the sale of e-cigarettes to minors, while many have also placed bans on their use indoors, many regulating them as a traditional cigarette.
Los Angles recently joined New York and Chicago in banning the use of e-cigarettes indoors and in many public places, including parks and workplaces.
Photo Courtesy of Lindsay Fox / CC by 2.0
"*" indicates required fields