E-Cigarette Popularity Slows in U.S. Amid Concerns Over Explosions, Health Risks
May 25, 2016
By: Martha Garcia
The growth of e-cigarette use in the U.S. has slowed, as concerns continue to emerge about potential health risks with vaping, as well as reports of the e-cigarettes exploding or catching on fire. 
In a new Reuters/Ipsos poll, which surveyed 9,766 adults between April 19 and May 16, at least one in ten adults surveyed indicated that they used e-cigarettes. This is the same percentage that reported e-cigarette use in a similar poll done last year.
More respondents are expressing negative attitudes toward the vaping devices, with nearly half of respondents, 47%, indicating that vaping is not healthier than smoking conventional cigarettes, compared to 38% who felt that way in a May 2015 poll.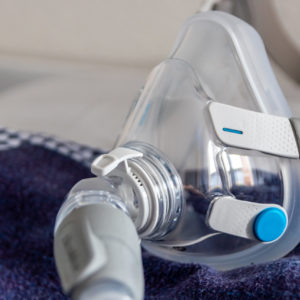 Did You Know?
Millions of Philips CPAP Machines Recalled
Philips DreamStation, CPAP and BiPAP machines sold in recent years may pose a risk of cancer, lung damage and other injuries.
Learn More
Over the past year, an increasing number of health experts have raised concerns about the devices and potential health risks.
In 2014, a study indicated that vaping devices may release ten times the amount of some cancer-causing agents.
Consumers also appear to be increasingly concerned about rising teen e-cigarette use. Teens who turn to the internet to skirt age regulations to buy e-cigarettes often succeed with little oversight.
Of the respondents, 43% said they did not believe vaping could help people quit smoking traditional cigarettes. This compares to 39% who felt similarly in the 2015 poll.
Many people support e-cigarettes as a safer alternative to tobacco cigarettes while others turn to the devices to help them quit smoking traditional cigarettes. However, a study published last year revealed e-cigarettes may be just as addictive as traditional cigarettes.
In this latest survey, overall 66% of respondents said vaping can be addictive, compared with 61% who said this in the poll one year ago. Nearly half also said that vaping can have a similar effect as that of second-hand tobacco smoke, compared to 42% in the May 2015 poll.
Three-quarters of people polled said they tried e-cigarettes to help quit smoking conventional cigarettes, but still smoke traditional cigs "on occasion." Half of those who currently vape said they used e-cigarettes in the past, and said they tried the devices because friends and family encouraged them.
Eighty percent of respondents said they switch between e-cigarettes and traditional cigarettes. They often will vape in places where regular cigarettes are prohibited.
About 30% of those who stopped vaping said they quit all nicotine products, but nearly half returned to conventional cigarettes. Of those that went back to traditional cigarettes, 57% said they returned to conventional cigarettes because vaping was not satisfying and 10% said it was not convenient enough.
E-Cigarette Safety Concerns
Concerns about e-cigarette battery explosions have gained increasing media attention of the prior year.
Nearly 160 instances where e-cigarettes exploding were outlined in a recent reports, including severe injuries and burns.
Concern over the safety and health of the devices may have impacted sales. In fact, U.S. Sales are expected to reach $4.1 billion in 2016, but sales were down six percent in the first quarter of 2016.
Smaller e-cigarette companies may be more affected. Many brands lost market share to big tobacco companies and some are not expect to survive considering the new rules the FDA imposed to regulate the e-cigarette market. The regulations called for age limits for e-cigarette sales and manufacturing regulations.
The Reuters/Ipsos poll has a credibility interval, which is a measure of its accuracy, of plus or minus 1.1 percentage points for all respondents and 5.6% for questions asked of people who switch between conventional and e-cigarettes.
"*" indicates required fields