E-Cigarette Advertising Harmful to Teens, Children: CDC
January 06, 2016
By: Russell Maas
A new report warns that more than 18 million adolescents and children have been exposed to e-cigarette advertisements, through various forms of media, which may be the cause for spikes in teens and young adults using e-cigarette tobacco products. 
The U.S. Centers for Disease Control and Prevention (CDC) released new data collected from the 2014 National Youth Tobacco Survey (NYTS), which found drastic increases in e-cigarette advertisement exposure to youth and seven to nine times more middle and high school students choosing to use e-cigarette products.
The CDC's analysis of the new data indicates a correlation between the increased e-cigarette advertisement exposure to youth and the recent increases in under age tobacco users.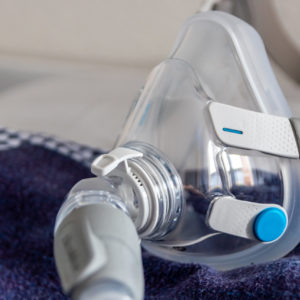 Did You Know?
Millions of Philips CPAP Machines Recalled
Philips DreamStation, CPAP and BiPAP machines sold in recent years may pose a risk of cancer, lung damage and other injuries.
Learn More
Cigarette advertising has been highly regulated in recent decades, to deter individuals and especially youth from influential advertising that used manipulative marketing schemes, such as sexiness and popular celebrity endorsements to push conventional tobacco products. However, new evidence of an unregulated advertisement market for e-cigarette products could potentially be linked to an increase in youth using e-cigarette products.
CDC Director Dr. Tom Frieden stated that the same advertising tactics the tobacco industry used years ago to get kids addicted to nicotine are now being used in an unrestricted market of e-cigarette advertising to entice a new generation of young people to use the products, potentially reversing decades of progress in preventing tobacco use among youth.
In 2014, e-cigarettes became the most commonly used tobacco product among youth, surpassing conventional cigarettes. Previously in 2011, e-cigarette advertisement spent an estimated $6.4 million. CDC evidence claims that by 2014, e-cigarette advertisement spending had risen to an estimated $115 million, using the same marketing themes of independence, rebellion, and sex used to sell conventional tobacco products in the past.
The NYTS indicates that seven out of ten middle and high school students reported seeing e-cigarette advertisements in stores, online, in newspapers, and in magazines and television.
The figures from the data claim that more than half of high school students, 8.3 million, saw e-cigarette ads in retail stores, and more than 6 million saw them on the Internet. Furthermore, more than half of middle school students, 6 million, saw e-cigarette ads in retail stores, and more than 4 million saw them on the Internet. The CDC's data also indicated that about 15 percent of all students, 4.1 million, reportedly seen e-cigarette ads from retail stores, the Internet, T/V/movies, and in magazines and newspapers.
E-Cigarette Vaping Risks
Liquid nicotine used in e-cigarettes can pose a risk if left around younger children, due to the potential for them to ingest the liquid.
The CDC reports that between 2010 to the beginning of 2014, more than 2,400 phone calls were made to Poison Control Centers across the U.S. regarding children under the age of five swallowing, ingesting, inhaling, or having the liquid absorbed into their skin, causing vomiting, nausea, dizziness, and eye and skin irritation.
Consumer Reports, a nationwide watchdog group, called for new legislation to be passed for the U.S. Consumer Product Safety Commission to regulate the e-cigarette liquid containers to be child proof to prevent further injuries.
E-cigarettes not only cause harm to young children, but have recently gained national exposure for incidents of the device's battery exploding, causing dozens of injuries ranging from loss of fingers, serious burns to users tongues and mouth, and shattered teeth.
According to the Federal Emergency Management Agency (FEMA), the devices' "pen shape" is likely to become similar to a flaming rocket when the lithium ion batteries explode, posing serious burn hazards to users.
In November, three men filed exploding e-cigarette lawsuits against the manufacturers, wholesalers, and retailers of e-cigarettes, claiming the exploding batteries caused serious, long term physical damage.
The lawsuits indicated the e-cigarette explosions resulted in severe injuries, such as broken teeth, burns to the leg, loss of a finger and one victim who suffered second degree burns to his face, ears, and neck as well as facial fractures from an exploding e-cigarette battery. The complaints warn that the device's batteries can explode at any time, whether charging, vaping, or during transport.
"*" indicates required fields