E-Cigarette Vapors Give Off Harmful Chemical Emissions: Study
August 01, 2016
By: Martha Garcia
Harmful chemicals are emitted by all electronic cigarettes, according to a new study, which also found two new toxic chemicals never detected before from e-cigarette vapors. 
In a study published last week in the medical journal Environmental Science & Technology, researchers from the Lawrence Berkeley National Lab report that all e-cigarettes emit harmful chemicals based on a common solvent used in all brands. Some devices emit higher levels than others based on temperature, type and age of the device.
Researchers simulated vaping using three types of e-liquids and two different vaporizers. One device contained one heating coil, the other two heating coils in parallel. They operated the vaporizers at various battery power settings.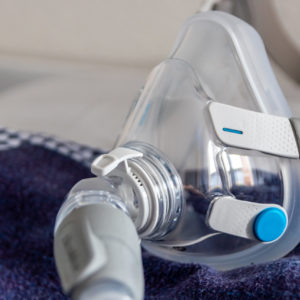 Did You Know?
Millions of Philips CPAP Machines Recalled
Philips DreamStation, CPAP and BiPAP machines sold in recent years may pose a risk of cancer, lung damage and other injuries.
Learn More
There are a wide variety of e-cigarettes and e-liquids on the market. This study focused on a solvent used in nearly all brands of e-liquid. It is a combination of propylene glycol and glycerine. Very few studies have been conducted on heating and inhaling the two chemicals.
Using gas and liquid chromatography to determine what was in the emitted vapor, they examined first puffs and later puffs after the device heated up and reached "steady state." They used a device that took puffs from the e-cigarettes lasting five seconds every 30 seconds.
The study determined first and last puffs produce widely different emissions. Emissions levels from the first few puffs and the "steady state" increased by 10 fold or more in some cases, depending on the device, temperature, battery voltage and emitted compound.
A common chemical found in e-cigarette vapor is acrolein, a severe eye and respiratory irritant. Using the single coil device operating at 3.8 volts it emitted 0.46 micrograms per puff of acrolein in the first five puffs. At "steady state" temperature it emitted 8.7 micrograms of acrolein per puff. When researchers applied the same voltage to the double coil e-cigarette it emitted less emissions.
Conventional cigarettes emit about 400 to 650 micrograms of acrolein per cigarette. Researchers assumed 20 puffs on an e-cigarette was the equivalent to smoking one conventional cigarette. Based on that, the total emissions of acrolein for an e-cigarette was 90 to 100 micrograms.
Researchers also focused device voltage since many devices allow users to control the voltage. They found as voltage increased, the amount of e-liquid consumed per puff and vapor temperature were higher. For both acrolein and formaldehyde, the amount formed at the highest voltage was much higher than the amount formed at the lower voltage.
"We found there are emissions of toxic chemicals at any temperature at which you use the device," Hugo Destaillats, co-author of the study, said in a Berkeley Lab press release. "And the higher the temperature, the more emissions."
Researchers also vaporized liquids consisting only of the solvents. They detected significant levels of 31 harmful chemical compounds, including two new compounds that had never been previously found in e-cigarette vapor. Propylene oxide and glycol, both of which are considered probable carcinogens.
They also tested the effects on emissions from device aging. They used a single device for over 9 consecutive 50-puff cycles without cleaning the e-cigarette. They found formaldehyde, acetaldehyde, and acrolein increased with usage on a dirty device.
"In some cases we saw acetaldehyde levels increase 60 percent between cycles 1 and 9," said co-author Mohamad Sleiman.
Researchers said the effect was consistent with a buildup of polymerization byproducts on or near the coil and accumulation of the residues. This is commonly called "coil gunk" or "caramelization" by consumers who vape. Heating the "gunk" provides a secondary source of dangerous aldehydes.
E-Cigarette Concerns
E-cigarettes have come under scrutiny in recent years as emerging evidence suggests they may release higher amounts of cancer causing agents than originally believed. Some research has also suggested the devices are just as addictive as traditional cigarettes.
The results of the latest study reinforce findings from other studies which found an increased risk of suffering respiratory problems as a result of inhaling the toxic chemicals in the vapor of e-cigarettes. Teens who vape are 30% more likely to suffer respiratory symptoms.
Other studies have shown a link between e-cigarette use and increased risk of suffering oral cancer from irritation of the chemicals in the vapor. E-cigarette vapor caused 85 percent of oral cells to die after exposure.
Another e-cigarette concern is the safety of the devices. There have been numerous reports of device explosions, injuries and burned users. A recent report indicated nearly 160 instances of device explosions from faulty parts.
"*" indicates required fields