E-Cigarette Lung Risks for Teens Highlighted in New Study
November 21, 2016
By: Martha Garcia
The findings of new research suggest that teens who use e-cigarettes may be more likely to experience respiratory symptoms than those who don't, raising additional concerns about the safety of the electronic vaping devices that are increasingly popular among children and young adults. 
In a study published this month in the American Journal of Respiratory and Critical Care Medicine, researchers determined that teens who vaped had twice the risk of respiratory symptoms, such as cough or phlegm, when compared to teens who had never used the devices.
Researchers from the Keck School of Medicine at the University of Southern California analyzed responses from a self-reported questionnaire given to 11th and 12th grade students in Southern California in 2014. Nearly 2,100 teens from the Southern California Children's Health Study responded to questions concerning e-cigarette use and chronic bronchitis symptoms, including chronic phlegm, cough, bronchitis and wheezing in the 12 months before the questionnaire.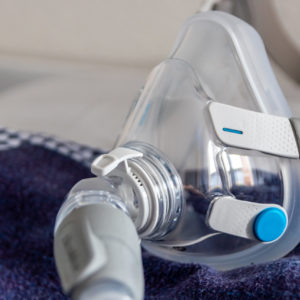 Did You Know?
Millions of Philips CPAP Machines Recalled
Philips DreamStation, CPAP and BiPAP machines sold in recent years may pose a risk of cancer, lung damage and other injuries.
Learn More
Approximately 500 teens reported using e-cigarettes. Of those, 200 said they had used e-cigarettes during the last 30 days.
Overall, the risk of bronchitis symptoms increased by nearly two-fold among teens who had used e-cigarettes in the past. The risk was even higher among current users of e-cigarettes. This was compared to other teens who had never used e-cigarettes at all.
Researchers said the risk of experiencing bronchitic symptoms increased with the frequency of e-cigarette use. Those who currently use e-cigarettes are 85% more likely to have bronchitis or bronchitic symptoms. Youth who regularly smoked cigarettes as well as e-cigarettes had a 71% risk of bronchitic symptoms.
Even teens who had used e-cigarettes before, but had stopped using them, had a 41% increased risk of experiencing symptoms like coughing and phlegm.
Another study published in 2015 warned that e-cigarettes may cause serious damage to the lungs. Vaping caused lung inflammation and oxidative stress to the cells of the lung, preventing cell reproduction in the lungs.
The new study adjusted for lifetime number of cigarettes smoked and secondhand smoke exposure. Researchers said it is unclear exactly what caused the bronchitis symptoms, but some of the possible causes may be ingredients such as metals, glycerol, nicotine, and flavorings.
A study published in October indicated the flavors in e-cigarettes may cause widespread inflammation, causing cell damage to human lungs, especially those with fruity flavors. Research published in August indicated two toxic chemicals are emitted from e-cigarettes. Both acrolein, a severe eye and respiratory irritant, and formaldehyde, a known carcinogenic, were revealed to be emitted.
Similar findings were concluded in a study published in January. That study concluded people who used e-cigarettes had an increased risk of inflammation in the lungs, reducing the body's ability to fight off harmful bacterial infections, such as bronchitis.
"*" indicates required fields