E-Cigarette Respiratory Illnesses Lead to New Health Advisory, Calls To Avoid Vaping
September 03, 2019
By: Irvin Jackson
Federal health officials have issued updated warnings about the risk of severe respiratory illness from e-cigarette use, indicating that consumers concerned about the growing number of reported problems nationwide should stop vaping.
The U.S. Food and Drug Administration (FDA) issued a safety communication on August 30, indicating that there are now at least 215 e-cigarette respiratory illness cases that have been reported from 25 states, and additional reports of pulmonary problems are under investigation.
While the investigation into the root cause of the illnesses continues, the agency recommends that concerned individuals should "consider refraining from the use of e-cigarette products." In addition, the FDA warns that e-cigarette products should not be bought off the street, particularly if they contain tetrahydrocannabinol (THC) or other cannabinoids, and that e-cigarette products should not be modified to take cannabinoids, nor should any substantces not intended by the manufacturer for vaping be added.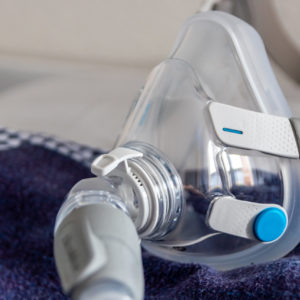 Did You Know?
Millions of Philips CPAP Machines Recalled
Philips DreamStation, CPAP and BiPAP machines sold in recent years may pose a risk of cancer, lung damage and other injuries.
Learn More
On the same day, the U.S. Centers for Disease Control and Prevention (CDC) issued a similar health advisory, urging doctors to ask all patients who report use of an e-cigarette within the last 90 days about signs and symptoms of pulmonary illness.
Among the 215 possible cases of pulmonary illness identified, including at least one death in Illinois, the CDC advisory indicates that all involved reported use of an e-cigarette product. However, no single product or vaping substance has been consistently associated with the respiratory illnesses.
Symptoms of the e-cigarette illness may worsen over time, starting with difficulty breathing, shortness of breath, and possibly chest pain as well, usually leading to hospitalization, according to health officials. Some cases include gastrointestinal illnesses, including vomiting, diarrhea, fever and fatigue.
The CDC indicates that the symptoms generally develop over a period of days, but can sometimes develop over several weeks.
"Bilateral pulmonary infiltrates and diffuse ground-glass opacities have been reported," the CDC warns. "Many patients required supplemental oxygen, some required assisted ventilation and oxygenation, and some were intubated."
Corticosteroids have been helpful in treatment in some cases, but antimicrobial therapy results have been inconsistent, the CDC notes.
The warnings indicate that no single substance or e-cigarette has been consistently associated with the illnesses. The only consistently common factor is that all of the victims vaped.
"Regardless of the ongoing investigation, e-cigarette products should not be used by youth, young adults, pregnant women, and adults who do not currently use tobacco products," the FDA warned. "If you use e-cigarette products, monitor yourself for symptoms (e.g., cough, shortness of breath, chest pain) and promptly seek medical attention if you have concerns about your health."
Teen Vaping Addiction
E-cigarettes and vaping products have become increasingly popular over the last several years, sparking concerns over vaping addiction problems. What was intended to be an alternative method for adults to stop smoking traditional cigarettes has turned into nationwide nicotine addiction epidemic among a variety of age ranges.
Nationwide, vaping among U.S. middle school and high school students has increased 900% from 2011 to 2015 according to the U.S. Surgeon General. The Surgeon General's report indicated one in five high school students and one in 20 middle school students currently use e-cigarette products.
According to the American Association of Poison Control Centers, as of July 31, 2019, poison control centers have managed 2,439 exposure cases about e-cigarette devices and liquid nicotine in 2019.
A stream of additional studies published over the last few years have linked e-cigarette use to seizures, pneumonia, fungal infections of the lungs, and respiratory health risks, among many other adverse health effects.
A growing number of JUUL vaping lawsuits are now being filed on behalf of young adults, teenagers and parents, claiming that the manufacturer of the most popular form of e-cigarette targeted their addictive product toward teens and withheld important safety warnings.
The CDC and FDA are continuing their investigation into the illnesses and say they will alert the public as more information becomes available. They encourage healthcare professionals and consumers who experience adverse events or other problems related to e-cigarette products and vaping to report those incidents to the Safety Reporting Portal.
"*" indicates required fields