E-Cigarette Sales Skyrocketed In Recent Years, With JUUL Leading Pack: Study
October 05, 2018
By: Russell Maas
Amid increasing concerns about the potential health risks associated with e-cigarettes and widespread use of the devices among teens and young adults, a new study highlights the skyrocketing popularity of the devices, with controversial JUUL devices generating a large share of sales. 
In a research letter published in the Journal of the American Medical Association (JAMA), researchers from the U.S. Centers for Disease Control and Prevention (CDC) and the Centers for Health Policy Science and Tobacco Research report that e-cigarette sales volumes have significantly increased from 2013 to 2017, with manufacturers such as JUUL accounting for 29% of total sales in the U.S.
E-cigarettes are now the most popular form of tobacco among U.S. teens, and critics have pointed out that the products are often aggressively marketed towards teens, following the same strategy the tobacco industry employed decades ago.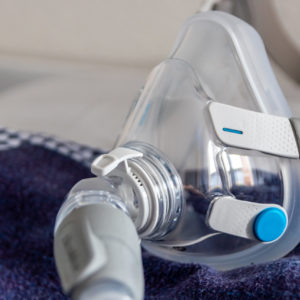 Did You Know?
Millions of Philips CPAP Machines Recalled
Philips DreamStation, CPAP and BiPAP machines sold in recent years may pose a risk of cancer, lung damage and other injuries.
Learn More
JUUL and other popular vaping devices are sold with candy-like flavors, trying to incorporate trends highly associated with teenagers. In some cases liquid nicotine is even sold in containers that seem similar to children's products, such as juice boxes.
Researchers pulled retail data involving e-cigarette sales across the U.S. from December 2012 through January 2018. In the early stages of 2013 and 2014, British American Tobacco sales were among the highest, with a projected sales increase of 146 percent. However, at the start of 2016, when JUUL Laboratories hit the market with their sleek and small portable e-cigarette product, the market began to shift.
According to the study, JUUL's sales increased from 2.2 million in 2016 to 16.2 million in 2017, which is a 641 percent increase. The manufacturer's market share of total e-cigarette sales increased from 2 percent to 13 percent, and by December 2017, JUUL laboratories sales made up nearly 30 percent of the total e-cigarette sales.
Although the original belief by the FDA was that e-cigarettes could be a good short term alternative to adults to stop traditional cigarette smoking, the increased use of e-cig products among teens and young adults have more recently been referred to as an "epidemic". In addition, nicotine levels in many products are becoming stronger, especially among those that appear geared towards youths, such as JUUL products.
JUUL is designed to look like an elongated USB "thumb" drive, which is small, portable, and easy to conceal. In addition, its vapor is difficult to see, so it does not release massive visible clouds like more traditional vapes.
Videos on YouTube and Instagram show teens sneaking into school bathrooms to vape, which is known as "Juuling" when using a JUUL device is used, and even sneaking puffs in class behind a teacher's back.
Unlike traditional vaping pens, which convert nicotine into an aerosol form for inhalation, JUUL pods are equipped with liquids that contain high concentrations of a modified salt form of nicotine, which is more readily absorbed upon inhalation, packing higher nicotine levels that increase addiction risks at an early age for adolescents.
Researchers have suggested there is a correlation between the increase in youth popularity of e-cigarette use and the increase of JUUL Laboratories sales, indicating the products are easily obtainable for those under the age of 18.
FDA Raids JUUL Laboratories
The FDA has committed to combating the youth nicotine epidemic across the U.S., and on Friday, as part of those efforts, the agency conducted a surprise inspection, seizing more than a thousand documents from JUUL Laboratories related to the company's sales and marketing practices.
The seizure of documents comes just weeks after FDA Commissioner Scott Gottlieb announced the agency is working on plans to ban online sales of e-cigarettes and to also put increased regulations on the sale of flavored tobacco.
In September, the FDA announced the launch of "The Real Cost" youth e-cigarette campaign, which is part of the agency's Youth Tobacco Prevention Plan; a $60 million effort to combat the increasing use of electronic cigarettes and vaping devices like the Juul among the nation's children.
The campaign will involve advertisements on social media and other digital platforms used by teens, including YouTube, Spotify, and others. It also includes advertising messages displayed in high school bathrooms, where many teens use e-cigarettes or are faced with peer pressure to use the devices.
"*" indicates required fields