E-Cig Risks Require Immediate Regulations and Further Research: Cancer Groups
January 12, 2015
By: Martha Garcia
Two prominent cancer organizations are calling for immediate e-cigarette regulations to protect consumers from unnecessary risk of cancer and death, while additional research is conducted. 
In a position statement released jointly by the American Association for Cancer Research (AACR) and the American Society of Clinical Oncology's (ASCO), the groups call for the FDA to enact more stringent regulations on e-cigarettes and other electronic nicotine delivery systems (ENDS) and outlined steps on other actions the FDA and other regulatory agencies should take. The call to action was published in both the AACR's journal Clinical Cancer Research and the ASCO"s Journal of Clinical Oncology on January 8.
E-cigarettes are often marketed as a tool for smokers of traditional cigarettes to use as a way to kick the habit. A study released last year revealed consumers are increasingly turning to e-cigarettes to quit smoking, despite concerns about negative health side effects and efficacy. However, a number of studies have also pointed to increasing use of e-cigarettes among teens.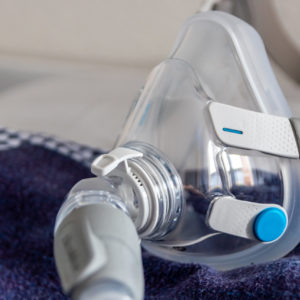 Did You Know?
Millions of Philips CPAP Machines Recalled
Philips DreamStation, CPAP and BiPAP machines sold in recent years may pose a risk of cancer, lung damage and other injuries.
Learn More
The organizations are calling for the FDA to do more to get e-cigarettes away from underage smokers without undermining their potential as a smoking cessation tool.
Tobacco is the largest preventable cause of death and disability in developed countries. Tobacco is also responsible for 30% of all cancer deaths and associated with increased risk of 18 different types of cancer.
The AACR report cited a lack of sufficient data on the health consequences of smoking e-cigarettes and called for specific recommendations for the regulating agencies. A number of studies have raised questions about the health risks of vaping, including a Japanese study published last year suggesting the devices release ten times the amount of certain cancer-causing agents compared to traditional tobacco cigarettes.
The groups are recommending a requirement for e-cigarette manufacturers to register with the FDA and report all ingredients in nicotine concentration solutions. They are also calling for a ban on flavors that appeal to youth, unless sufficient evidence can be demonstrated proving e-cigarettes do not encourage teens to smoke the products more. They also recommend that childproof caps be required on e-liquid containers.
The proposed regulations also call for a prohibition on advertising directed toward youth, and for packaging and advertising be required to carry a safety label warning that vaping could be addictive.
"We are concerned that e-cigarettes may encourage nonsmokers, particularly children, to start smoking and develop nicotine addiction," said Dr. Peter Paul Yu, ASCO president. "While e-cigarettes may reduce smoking rates and attendant adverse health risks, we will not know for sure until these products are researched and regulated."
The groups call for all internet sellers to check the age and identification of all customers, and for use of all e-cigarette products to be prohibited in the places where traditional cigarette use is prohibited by federal, state and local law.
Call For More Research
The statement also recommended a portion of funding from taxes of ENDS products be redirected to research on e-cigarettes to determine their safety and validity as use as a cessation product.
Concerns regarding the safety of e-cigarettes were heightened late last year after a toddler in Florida died from nicotine poisoning. The toddler ingested the liquid used in e-cigarettes, which did not have a childproof cap. Nearly 4,000 e-cigarette nicotine exposure and poisoning calls were received from January 1, 2014, through November 2014 by poison control centers; in 2013, only 1,400 calls were logged all year.
In addition, the AACR and ASCO encouraged all oncologists to recommend only FDA approved cessation medications, instead of using e-cigarettes as a tool to quit smoking until more studies could provide health information to back up the claim.
"Further research and regulation are needed to determine if e-cigarettes can help people stop smoking combustible cigarettes," said Dr. Roy S. Herbst, chair of the joint AACR/ASCO committee that developed the statement.
Gary P.

January 12, 2015 at 8:04 pm

As a user of an electronic cigarette I am concerned with the risk but believe it could not be worse than tobacco. I know all of my liquid containers have child proof caps on them already and I keep them out of reach from my kids at all times. I know I just traded one addiction for another but I smell better now and I'm saving money so I'm going to vape until it kills me probably.
"*" indicates required fields