Edarbi Should Not Be Used to Lower Blood Pressure, Group Warns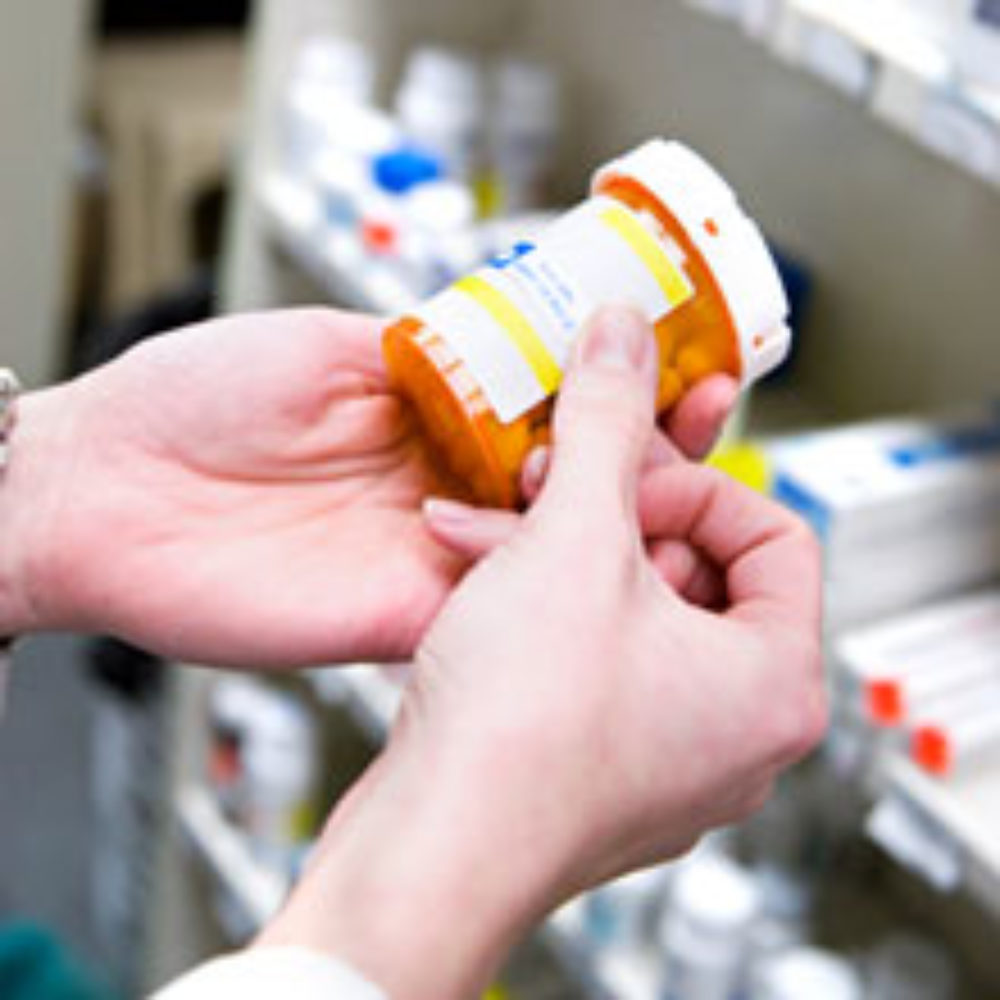 July 06, 2012
By: Ricky Allen
The prominent consumer advocacy group Public Citizen is warning that the blood pressure medication Edarbi should not be used, as there is no evidence of cardiovascular health benefits with the medication and people may be better off exercising and limiting their use of salt. 
In the July issue of Public Citizen's Worst Pills, Best Pills newsletter, the group designated Edarbi (azilsartan) as a "Do Not Use" medication for treatment of high blood pressure. In addition to the lack of any heart benefits, Public Citizen indicates that there are potential health risks when Edarbi is used in combination with certain other drugs.
Edarbi is an oral medication introduced by Takeda Pharmaceuticals in February 2011, designed to lower the blood pressure of patients within 24 hours. It is an angiotensin II receptor blocker (ARB), which lowers blood pressure by blocking the action of angiotensin II, a vasopressor hormone.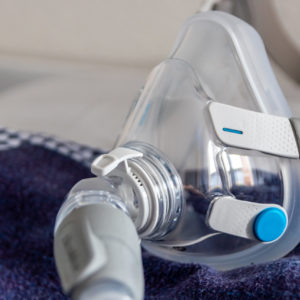 Did You Know?
Millions of Philips CPAP Machines Recalled
Philips DreamStation, CPAP and BiPAP machines sold in recent years may pose a risk of cancer, lung damage and other injuries.
Learn More
According to an FDA press release issued when the medication was approved, the regulatory agency determined that Edarbi was more effective in lowering 24-hour blood pressure compared with two other FDA-approved hypertension drugs, Diovan (valsartan) and Benicar (olmesartan).
However, Public Citizen reports that unlike Edarbi, Teveten, Avapro and Benicar, several approved ARBs have been shown, in specific groups of patients, to reduce the risk of serious cardiovascular outcomes that can result from high blood pressure. Public Citizen reviewed a study published in the Canadian Medical Association Journal that found that people prescribed an angiotensin converting enzyme (ACE) inhibitor in combination with an angiotensin receptor blocker (ARB) had greater risks of kidney toxicity and higher levels of potassium in the blood compared to people using a drug from either of the two families alone.
They also cited a safety alert issued by the FDA in April 2012, which warned patients not to take any ARB or ACE inhibitor with aliskiren. Concomitant use of aliskiren with ARBs or ACEIs in patients with diabetes is contraindicated because of the risk of renal impairment, hypotension, and hyperkalemia, the alert indicated.
Edarbi contains a black box warning, which is the strongest warning that can be placed on a prescription medication, indicating that use of the drug should be avoided in pregnant women during the second or third trimester due to the risk of fetal injury or death. If a woman becomes pregnant while using the drug, she should discontinue its use as soon as possible.
Nathan

August 28, 2022 at 12:07 am

I have leg muscle issues still 7 months after taking edarbiclor. Hello, I took edarbiclor for 2 weeks and I could not walk, my leg muscles locked up and very painful to walk. Even after stretching for an hour I still had leg muscle pain. During the night both legs would severely cramp up. I had to stop taking it. My Dr. told me to continue edarbiclor, but I discontinued it. 7 months later [Show More]I have leg muscle issues still 7 months after taking edarbiclor. Hello, I took edarbiclor for 2 weeks and I could not walk, my leg muscles locked up and very painful to walk. Even after stretching for an hour I still had leg muscle pain. During the night both legs would severely cramp up. I had to stop taking it. My Dr. told me to continue edarbiclor, but I discontinued it. 7 months later I am still having leg weakness while walking up stairs. Even though I exercise at least for 60 minutes every day my legs are weaker than before I took the edarbiclor! I think I may be suffering from neurological damage in my leg muscles. Please contact me. Thank you, Nathan

JL

June 28, 2021 at 9:13 pm

After taking Edarbyclor for 3 1/2 years, I have high calcium levels and risk having a parathyroid survey to remove my parathyroids. This medicine should not be used. I went from normal calcium levels to extremely high. I think it is trash.

Howard

February 18, 2021 at 4:52 pm

Edarbyclor is a very dangerous medication. It caused problems from day one. 7-1-2020. It has been a roller coaster. I have the medical records to prove my comments. Urinary problems. Low potassium. Red blood cells in urine test. Burning and pain before and after urinating. Kidney back pain. Burning in my back. Stomach. Dose is too potent @40-80. Mg. Diuretic is what is main compon[Show More]Edarbyclor is a very dangerous medication. It caused problems from day one. 7-1-2020. It has been a roller coaster. I have the medical records to prove my comments. Urinary problems. Low potassium. Red blood cells in urine test. Burning and pain before and after urinating. Kidney back pain. Burning in my back. Stomach. Dose is too potent @40-80. Mg. Diuretic is what is main component of this drug. It causes high blood sugar. Certain foods affect you and become a trigger for Edarbyclor. After all culture urine test performed. No infections only due to Edarbyclor. Worst Med I've taken in my life. Remove it from the market. It will cause diabetes and kidney issues. No sleep. Please refuse this medication.

KEITH

February 17, 2021 at 4:07 pm

After taking Edarbyclor, within a few weeks I had a A bilateral saddle embolism At the top of my lungs. The pain is like a heart attack, life threatening I was told , In the emergency room, I had about 45 minutes to live ,unless I didn't go to the hospital immediately ,at 2 o'clock in the morning , I would've died within the hour. Blood pressure was 236/136. There was no blood going to the L[Show More]After taking Edarbyclor, within a few weeks I had a A bilateral saddle embolism At the top of my lungs. The pain is like a heart attack, life threatening I was told , In the emergency room, I had about 45 minutes to live ,unless I didn't go to the hospital immediately ,at 2 o'clock in the morning , I would've died within the hour. Blood pressure was 236/136. There was no blood going to the Lungs. Still on the same medication. , Within six months,I had 2 Heart attacks, and finally a stroke. I am now Living with stage 4 kidney failure due to the same reasons .. I Well never, never be the same.. The extreme swelling during tremendous weight gain has My legs go numb to the collapsed blood vessels it is hard to walk.. I am very blessed that l don't have To use the walker unless I'm going a long distance I . I was a perfectly healthy man 175 pounds, Within months I ballooned up to 213 pounds

Howard

December 25, 2020 at 10:22 pm

I've only been on Edarbyclor less than 8 months. It has caused burning when I urinate. Back hurts. I feel can cause kidney issues. A diuretic can cause increase and decrease in urinating. It's caused me really find a way to power my BP. Been on most meds. Most have horrible side effects. Read side effects listed all over internet. I've stopped today 12/25/2020 I'm researching ways and m[Show More]I've only been on Edarbyclor less than 8 months. It has caused burning when I urinate. Back hurts. I feel can cause kidney issues. A diuretic can cause increase and decrease in urinating. It's caused me really find a way to power my BP. Been on most meds. Most have horrible side effects. Read side effects listed all over internet. I've stopped today 12/25/2020 I'm researching ways and medical providers who can assist in find a natural way to lower BP. Losing weight, lower sodium. Funny. There is not one doctor who I know that suggest avoiding meds. They just find another one to keep you in the insurance medication industry. Sometimes the side effects do more damage than the disease.

Gail

April 16, 2020 at 6:59 pm

I tried 80 mg of Edarbi ONCE and had a bp of 80/50 for over 48 hours. I then asked for Rx of 40mg and that was too much. Hypotension, almost continuous diarrhea, belching and gas like I had never experienced. So I reduced to 10mg w pill cutter. BP controlled for 3/4 of day but still too high during night. The GI distress, GERD, morning diarrhea on just 10mg is too much. Going to stop and see if C[Show More]I tried 80 mg of Edarbi ONCE and had a bp of 80/50 for over 48 hours. I then asked for Rx of 40mg and that was too much. Hypotension, almost continuous diarrhea, belching and gas like I had never experienced. So I reduced to 10mg w pill cutter. BP controlled for 3/4 of day but still too high during night. The GI distress, GERD, morning diarrhea on just 10mg is too much. Going to stop and see if Candesartan can control BP.

Sharion

January 21, 2020 at 5:20 pm

I have been taking Edarbi for approximately a year. I have unrelenting stomach issues including pain, gas, and diarrhea. Muscle cramps in my feet and legs. Extreme fatigue which has ruined my life, after taking Edarbi I cannot stay awake and sleep for hours waking up in a brain fog. No energy and have lost interest in things that I used to enjoy doing.

Tony

October 12, 2017 at 5:59 am

I was taking Edarbi an I was put in the hospital because it shut my kidneys down i was in the hospital for a week an later I had a stroke my kidneys are damage I'm having problem with my kidneys now
"*" indicates required fields