Nexium, Similar Heartburn Drugs Often Not Appropriate For Elderly Patients: Study
October 28, 2016
By: Irvin Jackson
Researchers warn that many elderly individuals may be unnecessarily exposed to the side effects of Nexium, Prilosec and other heartburn drugs, with the popular medications commonly prescribed to those who do not meet the suggested guidelines for who should use them. 
In a study published late last month in the French medical journal Gériatrie et Psychologie Neuropsychiatrie du Vieillissement, with an abstract published in English on the research repository PubMed.gov, researchers looked at a class of acid reflux and heartburn drugs known as proton pump inhibitors (PPI).
The class includes Nexium, Prilosec, Protonix, Prevacid and other blockbuster treatments, which generate billions in annual sales worldwide. However, researchers examined whether those prescriptions were based on the recommended indications for the drug among elderly patients.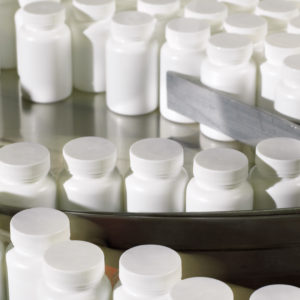 After examining data on 125 patients with a mean age of 84, who were hospitalized in an acute geriatric unit during a two year period, researchers looked for those who had been prescribed a PPI on admission.
According to the findings, nearly half of the heartburn drug prescriptions were not consistent with recommendations on how the drugs should be prescribed, and only 50.4% of the patients prescribed a PPI given an upper gastro-intestinal endoscopy, which is recommended for all patients above the age of 65 before they are prescribed PPIs. The study also found that 68% of those who were prescribed PPIs use them for terms exceeding one year.
"Our study confirms the low appropriateness of PPI prescriptions, particularly in elderly patients," the researchers concluded. "This can be explained by controversial issues or by difficulties in adapting these recommendations in geriatric practice."
Heartburn Drug Risks
Of concern is the probability that elderly patients unnecessarily prescribed drugs like Nexium, Prilosec, and Prevacid, may suffer the side effects of those drugs while experiencing few actual benefits. Heartburn drug side effects can include kidney damage, increased risks of infections, dementia, and other adverse events, according to previous research.
Since proton pump inhibitors are widely believed to carry few side effects, many individuals stay on the heartburn medications for years, often with no efforts by doctors to reduce or eliminate use. However, a number of studies have emerged over the past year that suggest there is a link between Nexium and kidney risks, including acute interstitial nephritis, acute kidney injury, chronic kidney disease and end-stage kidney failure. This has raised questions in recent months about whether the drugs may be overused.
Earlier this year, a study published in the medical journal JAMA Internal Medicine also found an increased risk of chronic kidney disease with the heartburn medications, indicating that users of Nexium, Prilosec and other PPI may be 50% more likely when compared to non-users.
In 2014, a study published by researchers from the University of Findlay College of Pharmacy noted that not only was overuse and abuse of heartburn drugs widespread, but many who take the drugs do so for longer than four years. The study noted that this increases the risk of any side effects associated with the drugs, but it also has a large economic impact as well.
As more individuals learn that the popular medications may have caused them to suffer renal failure, kidney disease or other kidney problems, a growing number of Nexium lawsuits, Prilosec lawsuits,Prevacid lawsuits and other product liability lawsuits are being pursued against makers of the medications, alleging that consumers and the medical community have not been adequately warned about the risks.
Plaintiffs claim that drug makers placed their desire for profits before consumers safety by withholding important safety information, alleging that if warnings had been provided about the risk of acute interstitial nephritis, kidney injury, kidney disease and kidney failure, many individuals may have been able to avoid these severe and potentially life-threatening injuries.
Given the large number of users throughout the United States, it is expected that thousands of cases may be filed in the coming months as heartburn drug injury lawyers continue to review and file cases.
"*" indicates required fields