Electric Start Pressure Washer Recall Issued Due to Carbon Monoxide Poisoning Risk
May 02, 2022
By: Russell Maas
A recall has been issued for more than 54,000 electric start power washers, which may experience an electrical issue that causes the device to unexpectedly start on its own, potentially creating a risk of carbon monoxide poisoning.
The U.S. Consumer Product Safety Commission (CPSC) announced the Generac electric start power washer recall on April 28, warning of at least nine reports of the gas engine machines starting on their own, which may allow carbon monoxide from the exhaust to buildup in closed or confined spaces and increase the risk of serious injury, or death.
Carbon monoxide is a colorless and odorless gas produced by the incomplete burning of various fuels, including coal, wood, charcoal, oil, kerosene, propane, and natural gas. The gas is often referred to as the "silent killer," since it is difficult to detect without the use of a properly functioning detector or alarm, and is a leading cause of poisoning deaths in the United States.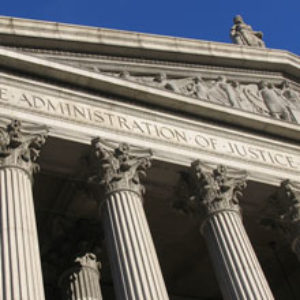 According to the power washer recall, certain gas-engine models of the Generac power washers contain an electric start/stop button that is powered and controlled by a rechargeable battery. The manufacturer is now warning that an electrical issue may allow the rechargeable starter to activate without notice.
CPSC officials indicate that the gas engine of the power washer could unexpectedly turn on while the devices are being stored indoors in garages, sheds, or the home, which can allow carbon monoxide gas from the exhaust to unknowingly enter living spaces.
The recall includes Generac and DR Power brand electric start pressure washers with model numbers DPW3100DEN, DPW3101DEN, DPW3102DEN, G0071320, G0071321, G0071430 and G0071431. The devices were manufactured in the U.S. by Generac Power Systems Inc. and were sold from February 2018 through February 2022 at home improvement and hardware stores nationwide and online, including Ace Hardware, Amazon, City Electric Supply, Costco, Do It Best, eBay, Essendant, Fastenal, Home Depot, Lowe's Stores, Menard's, Orgill, Power Equipment Direct, Ravitsky Bros., Tractor Supply, True Value and Walmart.
Approximately 53,000 units were sold throughout the U.S., while another 1,750 were distributed to various retailers in Canada.
Customers should immediately stop using the recalled pressure washers and remove the rechargeable battery, according to the CPSC. Generac is instructing customers to contact their customer service department at 855-625-2933 to arrange to have an authorized dealer replace the start/stop switch on the pressure washer free of charge.
The CPSC says customers may continue using and storing the power washers once the rechargeable battery has been removed to prevent the risk of the devices turning on. The devices can be turned on without the battery by using the pull-start option.
Carbon Monoxide Poisoning Risks
Carbon monoxide has no smell, taste, color or other irritating factors that may allow individuals to detect a leak.
Prolonged exposure to carbon monoxide gas may result in mental confusion, vomiting, loss of consciousness and can quickly cause death. Individuals exposed to carbon monoxide typically experience symptoms similar to the flu, and those who survive prolonged exposures are commonly left with devastating carbon monoxide brain damage that can impact them for the rest of their lives.
The CPSC urges families to take the proper precautionary steps to ensure their heating systems are safe, and not leaking potentially fatal carbon monoxide gas, which is one of the leading causes of fatal poisoning in the United States.
According to the U.S. Centers for Disease Control and Prevention, carbon monoxide poisoning kills about 500 people in the U.S. annually, and is linked to about 15,000 emergency room visits, many of which could have been prevented by the use of carbon monoxide detectors and proper maintenance of heating systems and generators.
"*" indicates required fields