Electronic Scooter Accidents Pose Serious Injury Risks in Cities Nationwide: Report
October 01, 2018
By: Russell Maas
As more ride sharing services like Bird and Lime pop up in cities throughout the United States, concerns are emerging about the risks of electronic scooter accidents, which may result in severe and life-threatening injuries for riders, who often fail to wear helmets.
In a CNN report released this week, the dangers of electric scooter ride sharing services were highlighted, warning that many of the accidents associated with the scooters involve traumatic brain injury.
Similar to bike-sharing services, scooter sharing services like Bird, Lime and Spin are increasingly popular among city residents, allowing individuals to easily rent electric scooters for quick transportation, using an app that allows you to scan in your driver's license to confirm the rider is at least 18 years old.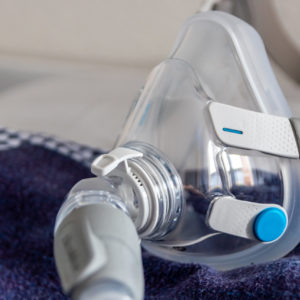 Did You Know?
Millions of Philips CPAP Machines Recalled
Philips DreamStation, CPAP and BiPAP machines sold in recent years may pose a risk of cancer, lung damage and other injuries.
Learn More
The scooter services began popping up in almost every major city across the U.S. in recent months, and hundreds of thousands of rentals have been recorded over the last several months, according to CNN. However, many are concerned the injury risk posed by electronic scooter accidents, as the devices are not as safe as bicycles due to their instability, shorter wheelbases and smaller wheels that may make riders vulnerable to imperfections in concrete or pavement.
Hundreds of electronic scooter injury reports have already surfaced involving riders, including several deaths. One of the recent fatalities involved Carlos Sanchez-Martin, a Washington, DC resident who was dragged more than a dozen yards by an SUV that struck and pinned him and the Lime electric scooter he was riding.
A second fatality occurred last month, when a 24 year old Dallas resident was killed after falling off of a scooter on his way home from work. The rider was found nearly 100 yards away from the scooter with severe injuries that he would later succumb to at a nearby hospital. An investigation into whether another vehicle was involved is still ongoing.
Some are concerned that the scooter services are not providing customers enough warning or training before giving access to the scooters. According to the report, users are shown a series of graphics that inform riders to bring their own helmet and to only use the scooters in designated bike lanes or on sidewalks where it is legal. One of the most popular scooter services, Lime, displays a short instructional video for customers, but does not require the video be watched before riding.
The electric scooters reach up to speeds of 15 miles per hour, which without warning has taken some riders by surprise, causing injuries. Daniela Rivera, a 25 year old woman from Los Angeles reported to CNN that she will never use one of the scooters again after she recently suffered severe burns and scrapes to her legs when a scooter she rented slipped out from under her, causing her to skid across the pavement. Rivera reported she missed several days from work due to the constant pain and bleeding.
Dr. Sam Torbati, co-chair of the emergency department at Cedars-Sinai Medical Center in Los Angeles, claims there are no statistics available on the quantity or severity of the injuries caused by these electric scooters. Torbati estimated that Cedars-Sinai Medical Center has seen more than a hundred scooter related injuries this year with injuries ranging from minor scratches to life-threatening traumas. She estimated that at least 40% of these severe injuries involve head and neck injuries involving riders not wearing helmets.
Although riders are warned to wear helmets and take certain precautions, some have claimed the companies are negligent in failing to properly maintain the electronic scooter. Several lawsuits have been filed against the rental companies, including claims that the devices are poorly maintained, and that service agreements releasing the companies from legal liability are not enforceable.
"*" indicates required fields