Vaginal Mesh Manufacturing Unit Shut Down By Endo, After Settling Lawsuits
March 02, 2016
By: Austin Kirk
Endo International has announced that it will shut down its Astora Woman's Health, which manufactures vaginal mesh implants, after facing thousands of lawsuits and paying hundreds of millions in compensation to women who suffered severe and debilitating problems linked to the surgical mesh.
The announcement was issued on Monday, after Endo failed to sell the company, indicating that the move was designed, in part, to avoid future liability from lawsuits over vaginal mesh complications, which have already cost the company at least $2 billion in total legal costs in recent years.
Astora Woman's Health was created when Endo split up American Medical Systems (AMS) into a women's health unit, while selling the men's health portion to Boston Scientific. In recent years, more than 20,000 AMS vaginal mesh lawsuits have been filed by women nationwide who experienced painful and debilitating injuries when products manufactured by the company eroded through the vagina, caused infections and other complications.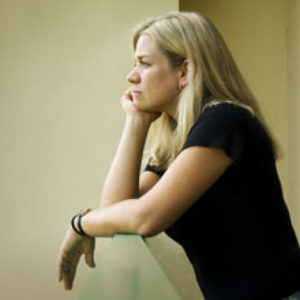 Other manufacturers of transvaginal mesh and bladder sling productss sold for repair of pelvic organ prolapse (POP) and female stress urinary incontinence have faced similar claims, with more than 100,000 total lawsuits filed to date.
In May 2014, Endo became the first major manufacturer to settle all or most the cases filed against it, agreeing to pay about $830 million in AMS vaginal mesh settlements. However, in August 2015 the company announced it was allocating $1.53 billion for litigation and settlement costs, and then later added $834 million specifically for vaginal mesh litigation.
Operations at Astora will end by March 31, according to report published by the Philadelphia Business Journal.
Vaginal Mesh Complications
The litigation over vaginal mesh products has been one of the fastest growing mass torts in recent years. The number of cases began to rapidly increase after July 2011, when the FDA warned that it had received thousands of adverse event reports involving problems with vaginal mesh products between January 2008 and December 2010.
After a review of all available data, the FDA concluded that there was no evidence that transvaginal mesh provides any additional benefits when compared to more traditional surgery for treatment of pelvic organ prolapse.
In early 2012, the FDA sent a letter to several manufacturers of these products, ordering that they conduct additional studies and trials to evaluate the safety of transvaginal mesh products, and establish whether they pose an unreasonable risk of injury for women. Since then, a number of manufacturers have decided to stop making the devices to avoid the need to spend money studying the safety of products they have sold for years.
Other manufacturers involved in the litigation include C.R. Bard, Boston Scientific, Ethicon, Coloplast and Cook Medical. While most have reached agreements to settle large numbers of cases, Johnson & Johnson's Ethicon unit continues to defend claims and has been hit with several multi-million jury verdicts over the past year. More than 30,000 Ethicon Gyncare vaginal mesh lawsuits are still pending in the federal court system.
"*" indicates required fields