Enlist Duo Probe To Look Into Whether Dow Withheld Safety Information
December 14, 2015
By: Irvin Jackson
Following a recent decision to withdraw approval of the herbicide Enlist Duo, federal investigators are probing whether Dow Chemical Co. violated the law by not disclosing that the controversial chemicals glyphosate and 2,4-D become more potent when mixed together. 
The head of the U.S. Environmental Protection Agency (EPA) Office of Chemical Safety and Pollution Prevention, Jim Jones, indicated in a recent report by Bloomberg BNA that the agency's enforcement division will open an investigation into Dow's activities involving Enlist Duo, which contains the herbicide glyphosate that is also found in Roundup and has recently been linked to a potential risk of cancer.
At issue in this investigation is the EPA's recent discovery that Dow made claims of a "synergistic" effect between glyphosate and 2,4-D, which could make the two chemicals more toxic. The information was discovered in patent documents, but the EPA claims Dow never informed the agency that the two could become more powerful, and potentially more dangerous, when combined.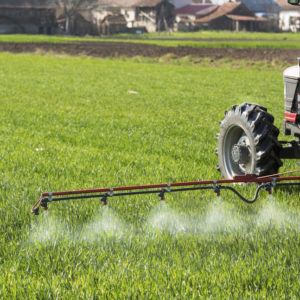 The EPA indicates that it contacted Dow after discovering the synergism claims, and warned the company that this would assess how the regulators factored the potential impacts to non-target organisms. Dow responded with more data, which the EPA is still reviewing. However, the preliminary findings led EPA reviewers to conclude that a 30-foot buffer it required around application areas for Enlist Duo may be insufficient.
Glyphosate is most well-known as the active ingredient in Monsanto's weed killer Roundup, which has been the subject of it's own serious safety concerns in recent months, including indications that exposure to Roundup may cause cancer for humans.
In March, the World Health Organization's (WHO) International Agency for Research on Cancer (IARC) determined that glyphosate is a probable carcinogen, which has led some countries to ban Roundup and other glyphosate-based pesticides.
Monsanto now faces a growing number of Roundup cancer lawsuits filed on behalf of farm workers and others heavily exposed to glyphosate, indicating that they developed non-Hodgkin lymphoma or other cancers as a result of the manufacturer's failure to adequately warn about the risks associated with the herbicide.
The chemical 2,4-D was used in Agent Orange, a defoliant during the Vietnam War, which has been linked to a number of illnesses afflicting veterans of the war.
According to the EPA, when it first reviewed the available data on Enlist Duo, it determined that there were no indications of synergism between the two chemicals that affected mammals or fish.
Jones reportedly told Bloomberg he has asked EPA enforcement officials to look at whether Dow violated part of the Federal Insecticide, Fungicide and Rodenticide Act, which requires the EPA be notified when pesticide manufacturers discover new environmental effects involving their products.
The EPA made its request to remove approval of Enlist Duo in a brief filed on November 24 as part of an ongoing lawsuit against the EPA brought by the Natural Resources Defense Council, a powerful environmental advocacy group, which is one of the leading critics indicating that the EPA's decision to approve Enlist Duo in 2014 was based on flawed science.
"*" indicates required fields