Hundreds of Children Nationwide Sickened by Enterovirus , CDC Warns
September 09, 2014
By: Martha Garcia
Federal health officials are warning that children throughout the mid-west are suffering illnesses associated with enterovirus, which has caused hundreds of hospitalizations and appears to be spreading quickly. 
Over the past 40 years, enterovirus has been rarely reported in the United States. in the last 40 years. However, hospitals in Missouri and Chicago reported an unusual number of enterovirus illnesses last month to the U.S. Centers for Disease Control and Prevention (CDC), and it now appears that children in a dozen different states have been impacted by the enterovirus D68 strain.
The CDC has released an information page on the enterovirus outbreak on their website, providing recommendations for the general public and health care professionals.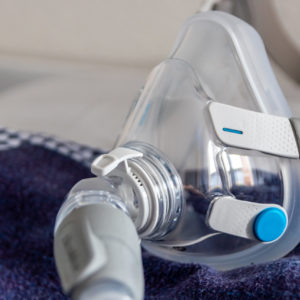 Did You Know?
Millions of Philips CPAP Machines Recalled
Philips DreamStation, CPAP and BiPAP machines sold in recent years may pose a risk of cancer, lung damage and other injuries.
Learn More
Children brought to local hospitals typically report severe respiratory symptoms, including asthma and wheezing. After further testing, patients were found to have non-polio enterovirus D68, a strain first identified in California in 1962.
Children's Mercy Hospital in Kansas City, Missouri was the first to report an increase in patient hospitalizations with severe respiratory illness between August 5 and August 19, including patients admitted to the pediatrics intensive care unit (ICU).
On August 23, the CDC was notified of an increase in patients at the University of Chicago Medicine Comer Children's Hospital in Illinois with symptoms similar to those seen in Kansas City only weeks earlier.
Admissions continued at both hospitals at rates higher than expected for this time of year. Illnesses attributed to enterovirus are typically found during the beginning of the school year, when children are in close contact with each other and when the cooler weather allows germs to spread more easily.
In both Kansas and Chicago, more than half of patients had a prior history of asthma and wheezing. Patients ranged in age from six weeks old to 16 years old in both groups. Some experienced no underlying respiratory illness.
There have been no deaths as a result of the illness, and no adult cases have been linked to the outbreak.
All 19 patients in Kansas had difficulty breathing and hypoxemia, five were febrile and four required bilevel positive airway pressure ventilation. All needed to be admitted to the pediatric ICU.
In Chicago, of the eleven patients, two required mechanical ventilation, two were febrile and two required bilevel positive airway pressure ventilation. Ten of the eleven patients were admitted to the pediatric ICU.
Symptoms of enterovirus may include febrile rash, neurologic illnesses like aseptic meningitis and encephalitis. However the full spectrum of illness is not well-defined.
Healthcare professionals are not required to report known or suspected cases of enterovirus because it is not a reportable disease in the United States, and the CDC does not have a surveillance system specifically designed to collect information the enterovirus like other communicable diseases. However, the federal health agency indicates that it is closely watching the situation and assisting with testing of specimens.
There is no vaccine to prevent or treat enterovirus D86 virus and treatment may only require patients to treat the symptoms. Some patients may need intensive supportive therapy.
Health professionals recommend certain precautions to prevent enterovirus infection:
People should wash their hands often with soap and water for a minimum of 20 seconds.
Avoid touching eyes, nose and mouth with unwashed hands.
Avoid kissing, hugging and sharing cups or eating utensils with people who are sick.
Disinfect surfaces which are touched frequently, like doorknobs, light switches and toys.
"*" indicates required fields