Enterprise Rental Car Lawsuit Results in $15M Award Over Crash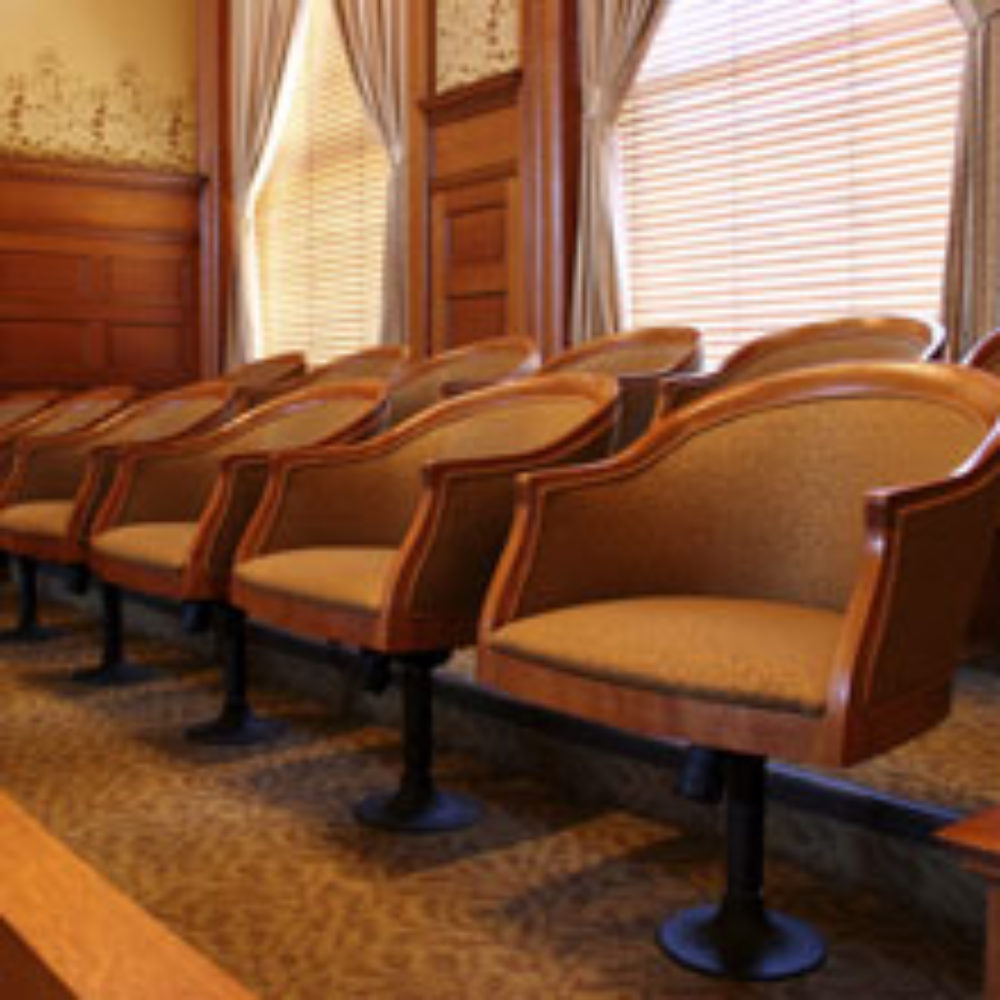 July 01, 2010
By: Staff Writers
After Enterprise Rent-A-Car admitted at trial that they failed to repair a recalled vehicle involved in a 2004 car crash, a jury awarded $15 million in compensation to the family of two women killed in the California automobile accident. 
The wrongful death lawsuit was filed by the family of sisters Raechel and Jacqueline Houck, of Santa Cruz. The two women died in a car crash while driving a PT Cruiser rented by Raechel Houck from an Enterprise outlet in Capitola. The vehicle was headed northbound on Highway 101 when it suddenly crossed the grass median and ran into a truck headed south, exploding.
Plaintiff expert witnesses testified that Houck lost control of the vehicle due to a power-steering fluid leak.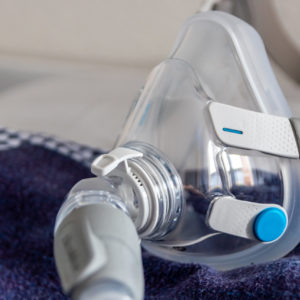 Did You Know?
Millions of Philips CPAP Machines Recalled
Philips DreamStation, CPAP and BiPAP machines sold in recent years may pose a risk of cancer, lung damage and other injuries.
Learn More
Prior to the car crash, a safety recall had been issued for the Daimler-Chrysler PT Cruiser due to a power steering hose that could leak and cause a fire. The vehicle rented by Raechel Houck was never repaired, and Houck was the fourth person to rent the vehicle after the recall was announced.
According to a report by the San Jose Mercury News, Mark Matias, an Enterprise manager, testified during the trial that employees placed post-it notes on vehicles in Enterprise lots that had been recalled, but there was no mechanism in place to prevent those vehicles from being given to customers. Matias said that the corporate atmosphere inside of the company made renting the vehicles preferable to running out of cars to rent to customers.
In May, Enterprise counsel signed a document admitting that the company's negligence was the cause of the accident. The San Jose Mercury News reports that Enterprise offered to settle the case for $3 million if the family would keep the settlement confidential, but the family refused.
The Alemeda County Court jury awarded the family $15 million in damages on June 9.
Tony

January 26, 2021 at 6:26 am

It appears as though Enterprises maintenance ethic hasn't changed any over the years, they are still renting people mechanically "flawed/faulty" vehicles and seemingly are refusing to address the issues despite them being reported to the specific rental office, corporate office and regional manager at one point or another. I have been a regular customer of enterprise (15 years) and during that [Show More]It appears as though Enterprises maintenance ethic hasn't changed any over the years, they are still renting people mechanically "flawed/faulty" vehicles and seemingly are refusing to address the issues despite them being reported to the specific rental office, corporate office and regional manager at one point or another. I have been a regular customer of enterprise (15 years) and during that time I have been provided with mechanically faulty, and dangerous, vehicles on at least 4 occasions that I am personally aware of. Three of those vehicles had faulty brakes and the third faulty steering. I live in rural NY and my local enterprise office (Hornell) obtains the vehicles being rented out (primarily) from the Rochester NY Henrietta Office or the Rochester Airport Office on an "as required" basis. The first vehicle had significant "brake fade", indicating faulty shoes, rotors and or leaking brake line. It was returned to the Hornell Office and replaced with whatever vehicle they happened to have "handy". The second vehicle had what I describe as "brake grind" as if the brake shoes were sticking to the rotors or grabbing the rotors and not disengaging properly. That issue became obvious after having the vehicle for 3 of the four days that I had rented it for and was also returned to the Hornell Office. The third vehicle had the same problem - "brake grind" although it seemed intermittent but still there nonetheless. That vehicle was also returned to the Hornell Office. The fourth vehicle, a Nissan Altima or Maxima, had a serious steering problem resulting in the car pulling hard to the left without warning, dragging the vehicle out of the driving lane and into the path of any oncoming vehicles or those passing on the left on a four lane highway. That vehicle had to be driven to the Elmira Airport Office (as soon as I received it) for replacement as the Hornell Office had nothing to replace it with. The problem with steering was "obvious, very obvious" and was noted by me when I was picked up by an Enterprise employee in that vehicle. Because I was not driving the vehicle, I put the vehicle going all over the road down to the guy driving just being a bad, inattentive driver. This vehicle had been brought from Rochester to Hornell, about 55 miles, so there was no reason whatsoever for the problem not to have been identified before the vehicle even left Rochester. While I cannot prove this, the impression I have gotten over the years is that the Henrietta Office palms off any vehicles they have, regardless of their condition, onto rural offices where they don't have to deal with the customer they are providing the vehicles to including vehicles that may have been set aside due to maintenance issues that they couldn't/mightn't rent to a "local" customer. Even though I have been fortunate enough not to have been involved in an accident as a result of a mechanically faulty enterprise vehicle, they (enterprise) are still showing a reckless and negligent disregard for the safety of their customers by renting out faulty vehicles. As mentioned, the issues with the Henrietta Office/Enterprise maintenance was reported to the Hornell and Elmira Offices as each incident arose. I finally reported the issues, along with a number of other issues with enterprise, to its corporate office and was handed off to the NY Upstate Area Manager for his handling. After a lengthy phone with that individual, he assured me the problems would be addressed. Obviously they weren't or, if they were, everything was ignored. The bottom line here is simple, enterprise is still (after all these years going by the above posts and other complaints and lawsuits against them) renting mechanically faulty and dangerous vehicles to its customers showing little (if any) regard for its customer safety and quite possibly putting profits first.

Kelly

March 16, 2013 at 6:59 pm

I feel for the family that lost their loved ones. I have a similar story, but there were no fatal injuries. I have injuries I have to live with for the rest of my life and on the 27th I find out when they are scheduling my heart surgery. Yesterday, I found out my case was dismissed unless I could offer a safer engineering design because General Motors stepped in for Enterprise and covered all of t[Show More]I feel for the family that lost their loved ones. I have a similar story, but there were no fatal injuries. I have injuries I have to live with for the rest of my life and on the 27th I find out when they are scheduling my heart surgery. Yesterday, I found out my case was dismissed unless I could offer a safer engineering design because General Motors stepped in for Enterprise and covered all of their expenses when the suit was against Enterprise for failure to complete recalls that were VIN# specific for the seat belts and airbags. My case was compared to a new car and not a rented one that had recalls. I just don't see how Enterprise can keep destroying peoples lives and getting away with it! I have holes in my brain now causing seizures. I had 17 fractured bones in my back and now the bone particles have lodged between my vertebra and now it's just bone rubbing bone. I also have a torn aorta and pulmonary arteries in my heart. The damage to my heart has continued to worsen and the top of my heart has over worked itself so hard due to the tears (where the seat belt didn't work and the airbag started to deploy but didn't and my chest bent the steering wheel) that I'm looking at either just replacing my arteries and hopefully a pacemaker to help or having a heart transplant. I was 37 when this accident occurred. It has taken 4 years fighting in court for me to lose because the car was compared to a new car, not the one I was driving with non-functioning safety equipment, and that I cannot provide them a safer engineering design. I find out 15 days after the judgement and am in desperate need of an attorney to make an appeal on my behalf before the 5th of April. It's not the money..it's the ownership of negligence and medical bills. I just don't understand any of this or how they can keep escaping all these lawsuits and complaints!!

rajiv

December 13, 2011 at 5:10 pm

good enterprise rent a car is the worst rental company when thay are using damage cars , in toronto 305 of the cars on airport are some problems , thay want to use it because thay want to cut corners and reduce the inventry of cars

Woo

September 16, 2011 at 1:16 pm

I'm in Georgia and have just rented a commercial truck about 4 days ago for a trade show in Florida. When we got the truck to my warehouse lift gate didn't work so we had to get a different truck. So we've got the new truck loaded yesterday (around 11) and headed to Orlando. On the way to Orlando the truck stopped. I've talked to road side support and got the technician. (waited about 100 minutes)[Show More]I'm in Georgia and have just rented a commercial truck about 4 days ago for a trade show in Florida. When we got the truck to my warehouse lift gate didn't work so we had to get a different truck. So we've got the new truck loaded yesterday (around 11) and headed to Orlando. On the way to Orlando the truck stopped. I've talked to road side support and got the technician. (waited about 100 minutes) Technician said truck should be fine and left. After driving about 60 minutes, truck stopped again.. I called in explained what was happening and waited at least 90 minutes again for another technician. The technician said everything looks good and we should have no problem. So we drove for 10 minutes... and truck stopped AGAIN!!!! I made another call and the guy said he can either get a new truck for me(which will take couple hours) or just drive like that until we get to Orlando. I have requested another technician since moving the merchandise to new truck will take all day. If this was not for my business I can just seat back and relax until they solve the issue. but since I'm doing the trade show I had to arrive to the show in the morning for unloading and setting up the booth which will take more than a day. The show starts tomorrow morning and I will have no time to set up the booth at that moment. Basically, I am losing minimum of $ 50 thousand business because of Enterprise. Plus I am not going there for this one time business. This is trade show so I am losing all of my future online costumers. I have three employees for this show and paid about $ 7 thousand to the show. Is there any way that Enterprise can pay for my lose? They said truck have no problem at all since we rented it. About two hours ago they will send a technician and will take about 40 minutes... It is 9 o'clock and I am still waiting for another technician.....

bob

November 30, 2010 at 11:28 pm

well i have a case, enterprise did rent to a man and thy offered him no insurance, the man had no insurance. the car had braking issues the driver told me. what can i do ? Is thair a law saying enterprise / or reny a car places must rent to drivers who have insurance ? In illinois we the driver and car must have insurance.... Don't quote me on this as i'm not a lawyer just a hack street [ lawyer[Show More]well i have a case, enterprise did rent to a man and thy offered him no insurance, the man had no insurance. the car had braking issues the driver told me. what can i do ? Is thair a law saying enterprise / or reny a car places must rent to drivers who have insurance ? In illinois we the driver and car must have insurance.... Don't quote me on this as i'm not a lawyer just a hack street [ lawyer lol .. not a lawyer ..] anyone knows the law in illinois or other areas ?

Melissa

July 7, 2010 at 8:13 pm

I thank god that my story doesn't have any injuries - but I was driving my Chrysler Sebring (2007) on the highway and the front (under hood caught fire).. I am awaiting the company to get back to me - although they stated they will pay for my oustanding loan on the car - they are refusing to share their findings with me - I understand there was a recall twice on the electrical wiring of my car 20[Show More]I thank god that my story doesn't have any injuries - but I was driving my Chrysler Sebring (2007) on the highway and the front (under hood caught fire).. I am awaiting the company to get back to me - although they stated they will pay for my oustanding loan on the car - they are refusing to share their findings with me - I understand there was a recall twice on the electrical wiring of my car 2007 & 2008 - (I only bought the car last year) and was told it came from Enterprise (information was told to me after I had the fire) I am awaiting a call back from the Company - I feel that the least they can do is give me back my down payment and also what I paid for the car during the past year - a couple of people are telling me I should go to an attorney but I am not sure if there is even a case.. Tks
"*" indicates required fields