Epilepsy Drug Pregnancy Risk May Increase with Higher Doses
June 07, 2011
By: Staff Writers
The risk of birth defects from the use of epilepsy drugs during pregnancy, such as Depakote, Tegretol, Lamictal, Epitol and others, may be dose dependent, according to new research. 
A study was published this week online by The Lancet Neurology medical journal, suggesting that the risk of birth defects from antiseizure medications may increase when higher doses of the drugs are taken by pregnant women.
Researchers looked at data on nearly 4,000 pregnancies in 33 different countries. Looking at the use of Tegretol and Epitol (carbamazepine), Depakote (valproic acid), Lamictal (lamotrigine) and phenobarbital, they found that the rate of birth defects increased in women taking all of those drugs when they took larger doses.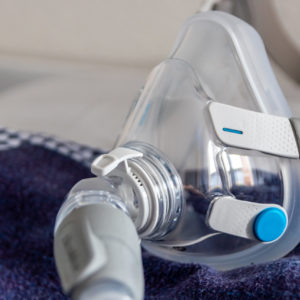 Did You Know?
Millions of Philips CPAP Machines Recalled
Philips DreamStation, CPAP and BiPAP machines sold in recent years may pose a risk of cancer, lung damage and other injuries.
Learn More
The risk of birth defects from Depakote and phenobarbital was the highest across all dose sizes, and the Tegretol and Epitol birth defect risks increased once pregnant women took doses greater than 400 mg per day.
The lowest risk of birth defect was found to be in women who took less than 300 mg of Lamictal per day during pregnancy. Researchers also found that a family history of birth defects quadrupled a mother-to-be's risk of bearing a child with birth defects. However, they pointed out that among all the drugs the overall birth defect risk was small.
Researchers recommended that health care providers take into account the likely dose dependent nature of antiseizure drug birth defects when managing epilepsy in women of childbearing age.
Depakote was approved in the United States in 1978 for treatment of certain forms of epilepsy. However, Depakote pregnancy side effects have been linked to an increased risk of severe birth defects when taken during the first trimester, especially during the first 28 days when neural tube closure and other critical formations are taking place.
In 2006, the FDA added a "black box" warning about the potential risk of Depakote birth defects after a study found that 20% of pregnant mothers who gave birth while on Depakote had a child with malformations or a birth defect. Birth defects associated with Depakote include spina bifida, cleft palate, abnormal skull development, malformed limbs, holes in the heart and urinary tract problems.
In recent months, a growing number of Depakote lawsuits have been filed against Abbott Laboratories by families of children born with spina bifida and other birth defects or malformations.
Similar pregnancy side effects have been identified with carbamazepine, which is marketed as Tegretol, Carbatrol, Epitol and Equetrol. According to a study last year, 3.3% of women who took the drug during the first trimester gave birth to children with malformations or defects. The Tegretol birth defect side effects were assoicated with a 2.6 times higher risk of having a child born with spina bifida than women who were not exposed to carbamazepine.
Jennifer

January 4, 2013 at 1:55 am

I was taken depakote & tegertol during my first trimester back in 1996. My son was born with multiple birth defects. Back then I was told it was hereditary and not the medications. But, different research sites shows every problem he had was related to these 2 medications.

Denise

December 6, 2012 at 8:25 pm

MY CHILD IS 11 YR NOW I BEEN HAVING TROUBLE WHEN SHE CAME TO THIS WOLRD AND I STILL HAVING TROUBLE TO GET HER SOME HELP BECAUSE OF THE MED THAT I WAS TAKING PRENANCY I WAS PHEOBARBITAL AND DEPAKOTE
"*" indicates required fields