Invokana Diabetic Ketoacidosis Guidelines Issued By European Agency Mirror Those By FDA
February 17, 2016
By: Irvin Jackson
Concerns over the potential side effects of Invokana and other new-generation diabetes drugs have led European regulators to issue nearly identical recommendations to those recently issued in the United States, urging patients to seek immediate medical treatment if they experience symptoms of diabetic ketoacidosis. 
On February 12, the European Medicines Agency's Pharmacovigilance Risk Assessment Committee (PRAC) issued guidelines regarding the risk of ketoacidosis linked to a new class of drugs known as sodium-glucose cotransporter-2 (SGLT2) inhibitors, which includes Invokana, Farxiga, Jardiance and Xigduo.
The diabetes drugs have been linked to a risk of ketoacidosis, which involves a dangerous build up of acid within the blood. This serious condition can be life-threatening, and instances have been reported among users of SGLT2 inhibitors for type 2 diabetes, including some cases where patients did not have blood sugar levels as high as expected.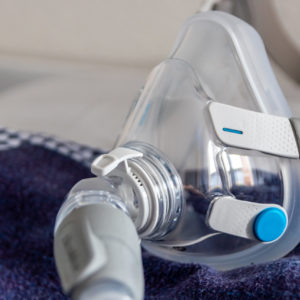 Did You Know?
Millions of Philips CPAP Machines Recalled
Philips DreamStation, CPAP and BiPAP machines sold in recent years may pose a risk of cancer, lung damage and other injuries.
Learn More
"An atypical presentation of diabetic ketoacidosis can delay diagnosis and treatment," PRAC warned in its recommendations. "Healthcare professionals should therefore consider the possibility of ketoacidosis in patients taking SGLT2 inhibitors who have symptoms consistent with the condition even if blood sugar levels are not high."
PRAC warned that signs of ketoacidosis from Inovkana can include rapid weight loss, nausea or vomiting, stomach pain, excessive thirst, fast and deep breathing, confusion, unusual sleepiness or fatigue, sweet smelling breath, a sweet or metallic taste in the mouth, or changes in the odor of urine or sweat. The committee recommended that patients immediately contact their doctor if any of these symptoms are present.
Doctors suspecting ketoacidosis have been advised to immediately take patients off Invokana or similar SGLT2 inhibitors if the problems are detected, and should not put them back on the drugs until the cause of the problem is identified and treated.
The committee also called for hospitals to stop using SGLT2 inhibitors on patients undergoing major surgical procedures or suffering from serious illness, and warned doctors to "exercise caution" in giving them to patients with certain risk factors, including low reserve of insulin-secreting cells, restricted diet that can lead to severe dehydration, or sudden reductions or increases in insulin due to surgery, alcohol abuse or illness.
Lawsuits Over Invokana, Farxiga Other SGLT2 Inhibitors
The FDA first highlighted the potential link between Invokana and ketoacidosis in early 2015, issuing a drug safety communication to highlight reports of users experiencing high blood acid levels since the new-generation diabetes treatments hit the market.
In December 2015, the FDA announced new warnings for Invokana and other SGLT2 inhibitors, issuing recommendations very similar to those issued last week by European regulators.
Throughout the U.S., growing number of individuals are now pursing potential Invokana lawsuits, Invokamet lawsuits, Farxiga lawsuits, Jardiance lawsuits, Xigduo XR lawsuits and Glyxambi lawsuits, alleging that the drug makers failed to adequately research the medications or warn about the potential side effects.
Most of the complaints allege that information was withheld about risks associated with Invokana and other similar treatments, increasing the risk of serious injury in many cases by delaying treatment. A number of cases also allege that individuals developed severe infections or kidney failure from Invokana side effects.
The same month the FDA initiated their safety review, the Institute of Safe Medication Practices (ISMP) released a report that independently evaluated adverse event reports submitted to the FDA involving Invokana problems the first year the drug was on the marketing, identifying potential safety signals involving kidney damage that may be linked to the way Invokana and other SGLT2 inhibitors work.
The group raised questions about whether the potential risks associated with the medication may outweigh the benefits, leading some questions to be raised about whether an Invokana recall should be issued, or limitations should be placed on who receives the medication.
During the first year Invokana was on the market, ISMP highlighted 457 serious adverse event reports submitted to the FDA involving complications from Invokana. These adverse event reports typically only account for a small portion of the total problems associated with prescription medications on the market.
Over the last year, the number of adverse event reports for Invokana have increased to 5,484, which the ISMP says is in line with previous numbers given the increased patient exposure.
"*" indicates required fields