Accelerated Polyethylene Wear Led to Exactech Knee Implant Failure, Lawsuit Alleges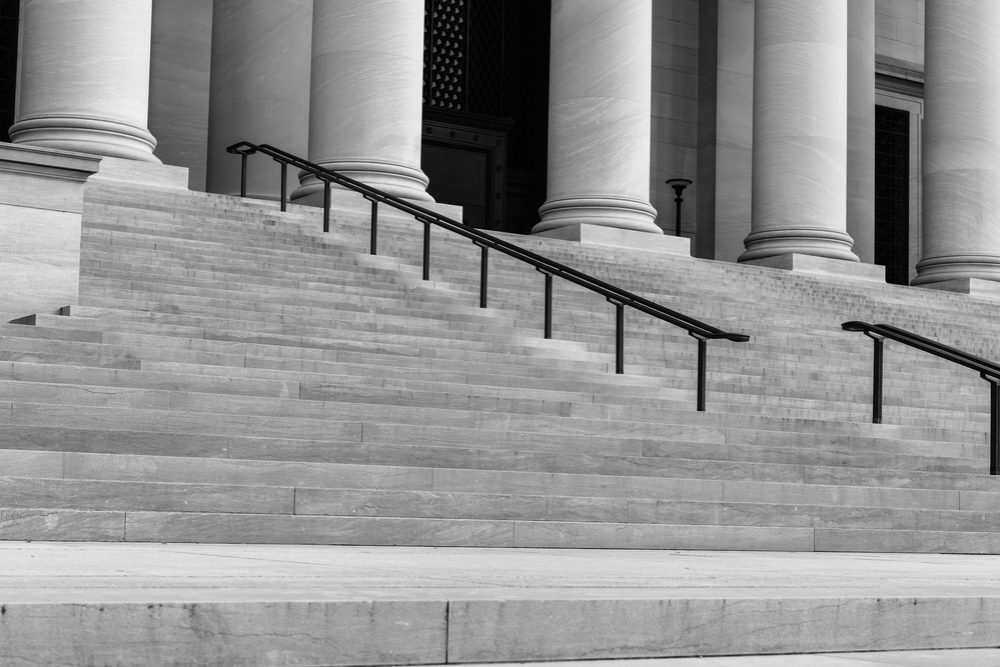 October 19, 2022
By: Irvin Jackson
A product liability lawsuit indicates that a widespread packaging defect caused an early Exactech knee implant failure, resulting in accelerated polyethylene wear and the need for risky revision knee surgery only a few years after a New York man underwent a total knee replacement.
The complaint (PDF) was filed by Ray H. Dovell, Jr. in the U.S. District Court for the Southern District of New York on October 12, accusing the manufacturer of his Exactech Optetrak Logic Total Knee System of distributing defective components, which were packaged in out-of-specification vacuum bags that allowed oxygen to reach the polyethylene knee insert before it was implanted.
Dovell had the implant placed in his right knee during a joint replacement surgery in September 2017. However, while knee replacements are expected to last about two decades, he began to experience problems only a few years later, and had to undergo additional surgery on January 25, 2022, to have the defective implant removed from his body.
Only a few weeks after his knee revision surgery, a massive Exactech knee recall was issued by the manufacturer, impacting more than 140,000 polyethylene inserts included with Optetrak, Optetrak Logic and Truliant total knee replacement systems sold since 2004, which were packaged in defective bags that resulted in oxidation of the components, and accelerated polyethylene wear. Several hip and ankle implants were also recalled.
The case joins a dozens of Exactech knee lawsuits now being pursued in the federal court system, each involving similar allegations that the manufacturer knew or should have known about high failure rates associated with its implants long before doctors and patients were warned about the problems.
In the years following his knee surgery, Dovell indicates that he began to experience pain, swelling, instability and bone loss in his knees,w hich was caused by accelerated polyethylene wear and component loosening. However, he indicates that the manufacturer knew about similar problems being reported by individuals who were required to undergo revision surgery long before the expected life-expectancy of a knee replacement, which should have resulted in earlier actions by Exactech.
"Until February 7, 2022, Defendants concealed their knowledge of the Optetrak Logic's and other Exactech knee implants' unreasonably dangerous risks, including an increased risk of early failure, from Plaintiff, Plaintiff's medical providers, other consumers, and the medical community at large," according to the complaint.
At least as early as 2017, lawsuits over Exactech knee implants indicated there were alarming rates of adverse event reports being submitted to the FDA involving premature knee replacement revision surgery, which resulted in what some said was a "silent" Exactech recall when the company began slowly and quietly replacing the tibial trays of some Optetrak models.
In the recall notice issued earlier this year, the manufacturer now acknowledges the foreign registries have found a higher-than-expected rate of Exactech knee revision surgery caused by a degraded poly liner.
Exactech Lawsuit Update October 2022
Earlier this month, the U.S. Judicial Panel on Multidistrict Litigation (JPML) ordered all Exactech lawsuits filed in federal courts nationwide consolidated in the U.S. District Court for the Eastern District of New York for coordinated pretrial proceedings, as part of an Exactech multidistrict litigation (MDL) under U.S. District Judge Nicholas G. Garaufis.
Over the coming months and years, it is widely expected that the size and scope of the litigation will continue to increase as knee replacement lawyers continue to review and file claims for individuals who experience an Exactech joint failure.
As part of the coordinated management of the litigation out of the Eastern District of New York, it is common for the Court to establish a "bellwether" program, where small groups of representative cases are scheduled for early trial dates to help gauge how juries are likely to respond to certain evidence and testimony that will be repeated throughout the claims. However, if Exactech recall settlements are not reached following the MDL proceedings, each individual claim may later be remanded back to separate U.S. District Courts nationwide for future trial dates.
Find Out If You Are Eligible for an Exactech Settlement
Lawyers are continuing to review and file claims for individuals who experienced accelerated polyethylene wear or an Exactech knee implant failure, which may be the result of defectively packaged components. There are no fees or expenses unless a settlement is received.
CONTACT A LAWYER
"*" indicates required fields