Exactech Knee Replacement Problems Were Caused By Premature Wear of Optetrak Logic Implant: Lawsuit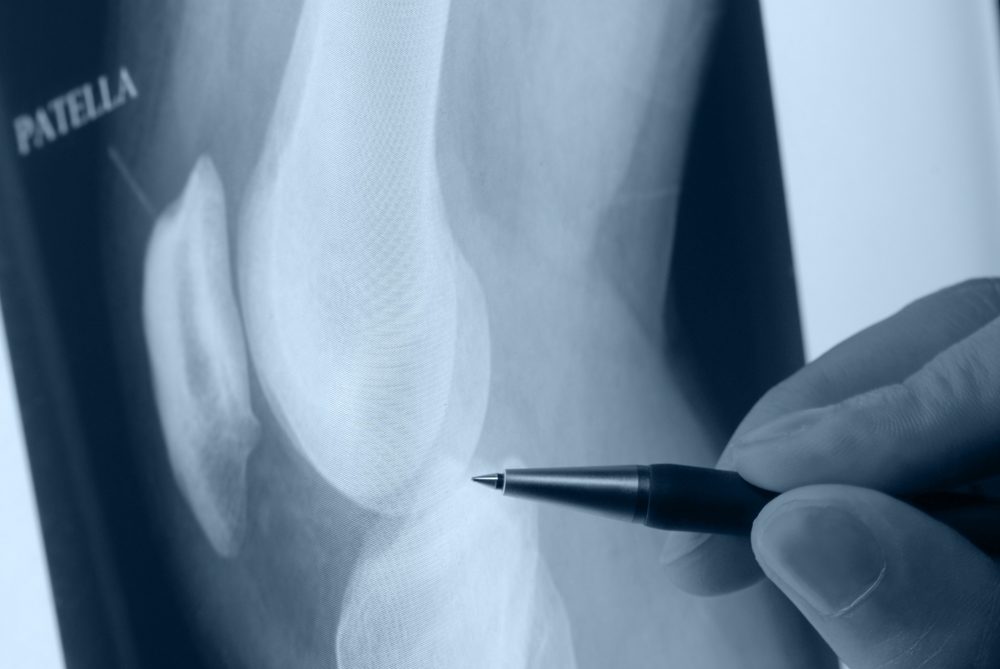 March 23, 2022
By: Irvin Jackson
Premature wear of an Optetrak Logic polyethylene liner caused a New York man to experience painful problems after an Exactech knee replacement, according to a product liability lawsuit filed last week against the manufacturer.
The complaint (PDF) was filed by James B. Burke in the U.S. District Court for the Southern District of New York, indicating that Exactech, Inc. used "out-of-specification" vacuum bags with thousands of knee replacements in recent years, which exposed the plastic liners to oxygen and made then vulnerable to fail within a few years.
Following a higher than expected number of adverse event reports worldwide, an Exactech knee recall was issued last month, impacting more than 140,000 Exactech Optetrak, Optetrak Logic, Truliant and Vantage implants since 2004, including the components used during Burke's knee replacements.
According to the lawsuit, Burke underwent total knee replacement surgery on his right knee in January 2013, at which time an Exactech Optetrak Logic knee replacement system was used. He then underwent a similar surgery on his left knee in 2015, receiving another Optetrak Logic implant in the process.
Burke indicates that during the years after the procedure, he experienced pain, swelling, instability, and bone loss in both knees, which he has now discovered was the result of accelerated polyethylene wear and loosening of the implants. As a result of the Exactech knee replacement problems, he required additional revision surgery in December 2019, to remove the right knee Optetrak Logic implant, and the left implant was removed in September of 2020.
"Recipients of the Optetrak Logic and other Exactech knee implants have been required to undergo revision surgeries well before the estimated life expectancy of the devices, and at a much higher rate than should reasonably be expected for devices of this kind," Burke said in his lawsuit. "Until February 7, 2022, Defendants concealed their knowledge of the Optetrak Logic's and other Exactech knee implants' unreasonably dangerous risks, including an increased risk of early failure, from Plaintiff, Plaintiff's medical providers, other consumers, and the medical community at large."
Exactech Optetrak Knee Lawsuits
The case joins a growing number of Exactech knee replacement lawsuits now being filed by individuals who experienced problems with an Optetrak, Optetrak logic or Truliant implant received in recent years, indicating that the manufacturer knew or should have known about the issues much earlier, given the abysmal knee failure rates associated with the implants.
As early as 2017, lawsuits over Exactech knee implants indicated there were alarming rates of adverse event reports being submitted to the FDA, which resulted in what some said was a "silent" Exactech knee recall when the company began slowly and quietly replacing the tibial trays of some Optetrak models.
"*" indicates required fields