Experts Debate Whether Psychiatric Drugs Do More Harm Than Good
May 15, 2015
By: Martha Garcia
While some experts are calling for the use of antipsychotic medications to be heavily restricted, others continue to maintain that the controversial drugs are necessary and safe for most users.
In a new debate published in the journal The BMJ, as part of the 52nd annual Maudsley Debate held in London on May 13, researchers debated the safety of antidepressants, antipsychotics and other drugs used to treat mental health disorders.
Experts Peter C. Gotzsche, professor of the Nordic Cochrane Centre in Copenhagen, Denmark, Allan H. Young, professor of mood disorders at the Institute of Psychiatry and Psychology and Neurosciences at Kings College in London, UK, and John Crace, psychiatric patient and parliamentary sketch writer for the Guardian in London, UK, weigh in.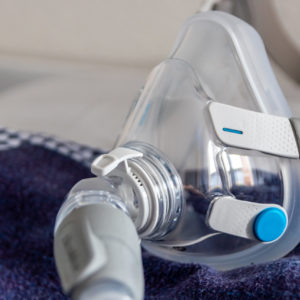 Did You Know?
Millions of Philips CPAP Machines Recalled
Philips DreamStation, CPAP and BiPAP machines sold in recent years may pose a risk of cancer, lung damage and other injuries.
Learn More
Gotzsche argued that the long-term side effects of antipsychotics and other psychiatric drugs do more harm than good. He questions trial designs that specifically underplay the harms and overplay the benefits.
Based on a review of studies, Gotzsche estimates that there are 15 times more suicides among people taking antidepressants than reported by the FDA. He says this is because the FDA only includes suicides reported within 24 hours of stopping these types of medication.
His position also cited figures from a Finnish study that revealed 64%n of deaths were unaccounted for in people taking antipsychotics. Another cohort study focusing on benzodiazepine users revealed a doubled death rate.
Gotzsche also cited Danish prescription statistics to estimate the number of deaths caused by antipsychotic medications, including falls, which are more common in older people, but also more common in people taking antipsychotropic medications and is widely overlooked in studies.
In Denmark, the number of deaths attributable to antipsychotic drugs would have reached nearly 4,000 people. Basing off percentage of the population,.this is the equivalent of more than a half million deaths in the United States and Europe combined.
Gotzsche says the benefits of these drugs is widely overstated and the randomized trials do not properly evaluate the drugs' effects. He calls these trials "biased" because they include patients already taking another psychiatric drug, which skews the results.
He notes many patients "washout" after taking these drugs for a short time and are put on a placebo cold turkey, which often causes them to experience withdrawal symptoms, driving many to suicide.
He also cites animal studies that show the drugs can cause brain damage and other studies that have shown a lack of benefit for use in treating ADHD.
Gotzsche said the benefits would need to be "colossal" to justify the use of psychiatric drugs.
"We could stop almost all psychotropic drugs without causing harm—by dropping all antidepressants, ADHD drugs, and dementia drugs and using only a fraction of the antipsychotics and benzodiazepines we currently use," said Gotzsche.
Others Argue Benefits Widespread
Other researchers, Young and Crace, argue evidence supporting the long term use of antipsychotic medications.
"More than one-fifth of all health related disability is caused by mental ill health, studies suggest," wrote Young.
Young cites the poor physical health that is typically associated with poor mental health, which raises mortality rates and reduces life expectancy of those with mental health problems. They are careful to note the increased death rate is only partly due to suicide,  and mostly due to coexisting health disorders.
"This is thus a clear need for psychiatric disorders to be treated," said Young.
Young also called on post-marketing surveillance among regulatory agencies which continues after the drug is approved for use as the means to ensure the drugs are safe and working for patients.
He cites a review of the efficacy of psychiatric and general medicine by meta-analysis in revealing psychiatric drugs were "generally as efficacious as other drugs."
He calls on other drug studies, specifically focusing on clozapine, showing that long-term treatment was associated with "lower mortality" compared with no antipsychotic drug use.
"The long term harm is minimal," wrote Young.
Editors noted that Young has been on the advisory boards for all major drug companies producing drugs used to treat affective and related disorders, including AstraZeneca's Seroquel, Lundbeck's Abilify and Lexapro, and Eli Lilly's Prozac.
"*" indicates required fields