Exploding E-Cigarettes Sending More Victims To ER, Hospital Warns
June 22, 2016
By: Irvin Jackson
Some hospitals are seeing a growing number of cases involving emergency room treatment for burns and serious injuries caused by exploding electronic cigarettes, due to their unstable lithium-ion batteries overheating. 
The Seattle Times reports that Harborview Medical Center in Seattle, Washington has seen a doubling in the amount of burn patients treated in emergency rooms since March due to overheating and exploding vape devices, causing injuries to users mid-sections hands, and faces.
Over the past three months, the hospital has noted a sharp increase in the number electronic cigarette injuries. According to Dr. Elisha Brownson, of the burn and critical care division, the hospital's emergency rooms were seeing an average of one patient a month from the devices, but since March they are averaging two per month. The report indicates that the hospital's burn center has already treated two patients this month due to exploding lithium-ion batteries that power the devices.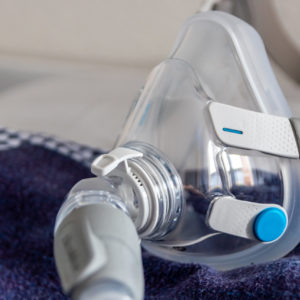 Did You Know?
Millions of Philips CPAP Machines Recalled
Philips DreamStation, CPAP and BiPAP machines sold in recent years may pose a risk of cancer, lung damage and other injuries.
Learn More
Seattle resident Brooks Stronman, 34, is one of the patients treated by Harborview Medical Center this month for third degree burns on the back of his thigh. Stronman was rushed to the hospital on Sunday June 5, after his electronic cigarette exploded in his back pocket. Doctors are currently waiting to make a decision on whether Brooks will need surgery to repair the burn damage to his thigh.
The second patient seen at Harborview this month was a 53 year old resident of Oak Harbor, Washington, who had an e-cigarette in his front pocket when it ignited and exploded, causing severe burns over 10% of his body, including his thighs and genital region.
Reports of serious injuries, including disfigurements, disabilities, severe to mild burns, and chemical burns are alarming if the figures seen at this one hospital are similar to what other emergency rooms are seeing, as the popularity of the devices continue to grow despite the potential consequences.
The FDA's Center for Tobacco Products released a report in March in the journal Tobacco Control that identified at least 92 reports of electronic cigarette explosions between 2009 and September 2015. However this report is considered to be outdated and severely unrealistic of the number of injuries caused by the devices.
More recent reports have shown 134 injuries caused by exploding electronic cigarettes from January 2016, according to FDA officials. Some of the most recent reports have come from younger children being injured by the devices. The Seattle Times reported a 2 year old resident was burned by his mother's e-cigarette after it overheated on the bedding.
In April a 14-year old in Brooklyn, New York was permanently blinded in one eye after allegedly testing an electronic cigarette device at a mall kiosk. According to the report, the boy was testing the e-cigarette he was not able to even purchase when the device exploded, disfiguring his hand and cutting through his cornea, causing permanent loss of vision in one eye.
Many people support e-cigarettes as a safer alternative to tobacco cigarettes while others turn to the devices to help them quit smoking traditional cigarettes. However, a study published last year revealed e-cigarettes may be just as addictive as traditional cigarettes and release ten times the amount of some cancer-causing agents.
The Centers for Disease Control and Prevention have estimated through surveys that nearly 15% of U.S. adults have tried the popular e-cigarettes at least once and estimate nearly 4 percent of the population are regular users.
In May, the U.S. Department of Transportation's Pipeline and Hazardous Material Safety Administration (PHMSA) banned all forms of electronic smoking devices from checked baggage on aircrafts, and e-cigarette devices and batteries may not be charged aboard any aircraft. The rule was finalized by the agency following several recent reports of e-cigarettes catching on fire inside of checked luggage.
"*" indicates required fields