Extendicare Nursing Home Class Action Lawsuit Filed in Washington
August 25, 2008
By: AboutLawsuits
On Friday, a nursing home class action lawsuit was filed against Extendicare Homes, Inc. and their nursing homes in the state of Washington, on behalf of all individuals who resided at one of the facilities between July 1, 2004 and July 1, 2008. The nursing home class action alleges that the facilities provided inferior care and violated the rights of residents.
The lawsuit was filed on August 22, 2008 in King County Superior Court in Washington state by Howard Steele, as personal representative for the estate of Lee Ann Steele.
Following a stroke, Lee Ann Steele was confined to a bed, unable to talk and had a tracheostomy tube to help her breath. Less than 24 hours after she was admitted to an Extendicare nursing home, she stopped breathing and suffered brain damage that ultimately led to her death.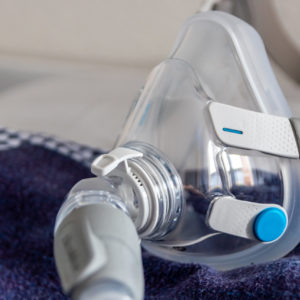 Did You Know?
Millions of Philips CPAP Machines Recalled
Philips DreamStation, CPAP and BiPAP machines sold in recent years may pose a risk of cancer, lung damage and other injuries.
Learn More
Although her family was told that she would be cared for, staff at the Extendicare nursing home failed to check or clear her trach-tube the first day she was there, which the family alleges resulted in her death.
The nursing home lawsuit seeks class action status to represent all residents who were provided substandard care. The class action suit alleges that Extendicare made false representations and concealed facts intended to induce citizens to become residents at their nursing homes under the false pretenses that Extendicare would provide care consistent with their representations.
The lawsuit claims that Extendicare nursing homes in Washington operate with budgets that are so tight that appropriate staffing can not be provided, preventing residents from receiving the care and attention they are paying for.
Washington Extendicare nursing homes have received repeated citations from the Washington Department of Social Health Services (WDSHS) for providing inferior care that is in violation of rights of the elderly and ill residents. The WDSHS found about 35 deficiencies at one Extendicare nursing homes in 2007 and 30 in 2006, compared with a statewide average of only 9 deficiencies a year.
Understaffing at nursing homes is one of the leading causes of nursing home neglect injuries. When staffing levels are not as high as they should be, employees are unable to provide the care they should. When employees are placed in an impossible position, it can also increase the risk of nursing home abuse, when staff take out their frustrations on residents.
According to their website, Extendicare Health Services, Inc. runs 191 senior care facilities with approximately 19,200 beds in the United States.
Rayelene

June 4, 2009 at 8:47 pm

My mother Jewell Krick was in the Evergreen Nurrsing Home form July 1998 to May 2001. I went 5 to 6 days a week sometime twice a day, to ensure her care. I thought about a lawsuit because of the care that was given to her. I took her to the Doctor all the time because of one thing after the other with the care at the Nursing home. It is all documented in her Medical Records. I know the lawsuit [Show More]My mother Jewell Krick was in the Evergreen Nurrsing Home form July 1998 to May 2001. I went 5 to 6 days a week sometime twice a day, to ensure her care. I thought about a lawsuit because of the care that was given to her. I took her to the Doctor all the time because of one thing after the other with the care at the Nursing home. It is all documented in her Medical Records. I know the lawsuit is asking for the years of the year of 2004. But my Mother was violated in her care.1. bathing,she went over 10 days without a bath, untill I got mad and they bathed her. 2. false documentation of bowl movemnts 3. falling. 4. writing the wrong time on her depends, so the staff wouldnt have to change her. 5. getting lost. 6.not securing her in her wheel chair and she fell. 7. I changed her bed, because of feces in her bed. I Cleaned her up everytime I went and dressed her warmly and she was always cold, no matter how I stated about this they never seemed to care.

Another Extendicare Class Action Lawsuit Filed over Nursing Home Neglect in Wisconsin : AboutLawsuits.com

November 17, 2008 at 2:52 pm

[...] Extendicare class action lawsuits were filed in August 2008 in Washington and last month in Minnesota. Extendicare has indicated that [...]

Extendicare Nursing Home Lawsuit Filed in Minnesota : AboutLawsuits.com

October 31, 2008 at 4:49 pm

[...] similar Extendicare nursing home lawsuit was filed on August 22, 2008 in Washington State on behalf of all individuals who resided at [...]

Nursing Home Lawsuit Against Extendicare Moved to Federal Court with Additional Allegations : AboutLawsuits.com

October 7, 2008 at 7:19 pm

[...] Extendicare nursing home class action suit filed this summer on behalf of all residents at Extendicare homes throughout the state of [...]

Extendicare Lawsuit for False Advertising to be Defended : AboutLawsuits.com

September 3, 2008 at 1:55 pm

[...] which operates 268 nursing homes throughout North America, has issued a statement in response to a nursing home class action lawsuit filed against them in Washington State Court in Seattle last [...]
"*" indicates required fields