Farxiga Case Centralization Sought in New Multidistrict Ligitation (MDL)
February 07, 2017
By: Austin Kirk
With a growing number of Farxiga lawsuits being filed throughout the federal court system, each involving similar claims that the new generation diabetes drug caused diabetic ketoacidosis, kidney failure, heart attacks or other injuries, a request has been filed to centralize the litigation before one judge for coordinated pretrial proceedings. 
In a motion to transfer (PDF) filed with the U.S. Judicial Panel on Multidistrict Litigation (JPML) on February 3, plaintiffs asked that all product liability lawsuits filed throughout the federal court system over the side effects of Farxiga be transferred to the U.S. District Court of the Eastern District of Pennsylvania.
In complex pharmaceutical litigation, where a large number of complaints are brought by individuals who suffered the same or similar injuries from the same medication, it is common for the cases to be coordinated as part of a federal multidistrict litigation (MDL) to reduce duplicative discovery into common issues raised in the cases, avoid contradictory pretrial rulings from different judges and to serve the convenience of the parties, witnesses and the judicial system.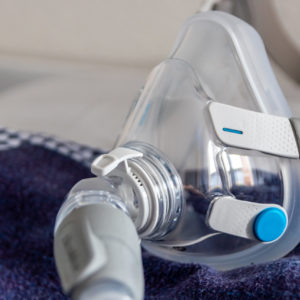 Did You Know?
Millions of Philips CPAP Machines Recalled
Philips DreamStation, CPAP and BiPAP machines sold in recent years may pose a risk of cancer, lung damage and other injuries.
Learn More
Farxiga (dapagliflozin) was the second member of a new class of medications approved in the U.S., known as s sodium glucose cotransporter-2 (SGLT-2) inhibitors. These drugs work differently than most diabetes treatments, impacting the normal function of the kidney. However, as more diabetics have been switched to Farxiga and other SGLT-2 inhibitors, a number of serious health risks have emerged, leading to lawsuits against the manufacturers for failing to adequately research the medications or warn consumers and the medical community.
An MDL has already been established for all Invokana lawsuits filed on behalf of users of that other member of the same class of drug, which was the first of this new generation of diabetes treatments to hit the market.
There are currently about 100 cases pending over side effects of Invokana, which are centralized before U.S. District Judge Brian Martinotti in the District of New Jersey.
However, when the Invokana MDL was established in December 2016, the U.S. JPML decided not to include Farxiga cases or lawsuits filed over any other SGLT2 inhibitors, indicating that the panel was hesitant to centralize competing drug makers in a single MDL, which may complicate case management due to the need to protect trade secrets and confidential information.
According to this new motion, there are now at least eighteen Farxiga lawsuits pending in six different federal district courts, and additional claims are expected to be brought in the coming weeks and months against Bristol-Myers Squibb and AstraZeneca. Given the drug makers' unwillingness to informally coordinate the cases, the motion indicates that a separate MDL should be established.
"Each of these Actions arise from the same or similar operative facts and wrongful conduct alleging that, as a result of ingesting Farxiga, Plaintiffs have suffered sudden onset of life-threatening diabetic ketoacidosis (often in the setting of normal blood glucose levels), and/or acute renal failure, and/or pyelonephritis (kidney infection) and/or urosepsis and continue to suffer from the sequelae of these injuries," the motion states. "All of these injuries were the subject of recent FDA safety advisories."
Invokana is the most widely used SGLT2 inhibitor on the market, which was first introduced in March 2013. Since Farxiga was introduced in 2014, the drug makers have engaged in an aggressive marketing battle to convince diabetics to switch medications. However, the lawsuits raise questions about whether the drug makers may have placed their desire for profits before consumer safety.
In December 2015, the FDA required new diabetic ketoacidosis warnings for Farxiga and other SGLT-2 inhibitors, adding new information to the label designed to make sure users stop taking the drug and seek immediate medical attention if they develop symptoms of the dangerous buildup of acid levels in the blood.
The FDA issued another safety communication about the potential side effects of Farxiga in June 2016, announcing that label warnings were also being added about the risk of kidney damage. The warning came after more a large adverse event reports were identified involving individuals who suffered acute kidney injury while taking an SGLT-2 inhibitor.
According to allegations raised in the lawsuits, the drug makers knew or should have known about these risks, and disclosed information to consumers and the medical community.
Given the rapid adoption of Invokana, Farxiga and other SGLT2 inhibitors, estimates suggest that there will ultimately be several thousand lawsuits filed nationwide. The motion to establish a separate Farxiga MDL indicates that it is necessary to allow national coordination of discovery and other pretrial efforts.
i suffer with kidney disorder stage 3

February 17, 2017 at 2:15 pm

i feel that if i wasn't on lithium i would not have this health disorder.
"*" indicates required fields