FDA Approves New MiniMed Insulin Pump After Years of Problems, Recalls
April 24, 2023
By: Irvin Jackson
Federal regulators have approved a new version of the Medtronic MiniMed insulin pump, which has been plagued by design problems and recalls in prior years, after prior versions of the device have bee blamed for causing severe injuries and deaths when the pumps delivered too much or too little insulin.
According to a press release issued by Medtronic on April 21, the U.S. Food and Drug Administration (FDA) has granted approval for sale of a new MiniMed 780G system, which requires no fingersticks and can make small adjustments to insulin levels during meals to keep type 1 diabetics insulin levels within the proper range. This version of the device has been on sale in Europe since 2020.
Medtronic MiniMed Insulin Pump Problems
The Medtronic MiniMed insulin pumps are small, computerized devices that deliver insulin to diabetic patients throughout the day via a catheter implanted under the skin. They are wirelessly connected to both a monitoring system to track glucose levels, as well as a remote controller designed to communicate with the pump and deliver a specific amount of insulin.
Due to a serious of design problems, Medtronic's MiniMed 600 series models and the MiniMed 780G models have been subject to recalls in 2009, 2013, 2014, 2017, and 2020, following more than 26,000 complaints of involving problems with the insulin pumps with were identified.
The Medtronic insulin pump problems involve devices with retainer ring defects, which fail to lock the insulin cartridge in place. These defects have caused problems with under dosing or overdosing of insulin, which may be responsible for 2,175 injuries and one death.
As a result of the manufacturers' failure to properly design and test these critical drug delivery pumps, Medtronic MiniMed lawsuits are now being pursued on behalf of patients of suffered serious injury or death when they received too much or too little insulin.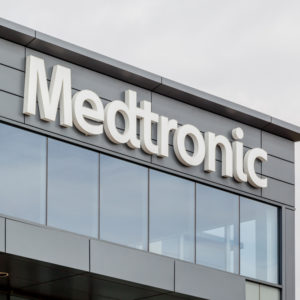 Learn More About
Recalled Medtronic MiniMed insulin pumps have been linked to reports of hypoglycemia, hyperglycemia and other serious injuries.
Learn More About this Lawsuit
It is unclear whether this latest model resolves the problems with the previous pumps. What it does do is include what Medtronic calls a Guardian 4 sensor, which allows it to automatically adjust and correct sugar levels every five minutes.
"Mealtimes prove to be one of the biggest challenges for people living with type 1 diabetes and now for the first time, the MiniMed 780G system addresses this unmet need with automatic, real-time insulin corrections," EVP and President of Medtronic Diabetes Que Dallara said in the press release. "A lot can happen to blood sugars in the span of an hour or even just a few minutes, so we've designed our system for real life – the algorithm adapts to the user and helps compensate for everyday challenges that are quite common around mealtimes."
The approval came following the results of a clinical trial which indicated users were at the proper blood sugar levels 75% of the time, with just 1.8% of the time being below their target numbers.
The devices have been on the market in more than 100 countries since 2020. They are approved in the U.S. for those with type 1 Diabetes ages seven or older.
"*" indicates required fields