FDA Metal-on-Metal Hip Panel Meetings Begin Wednesday
June 26, 2012
By: Irvin Jackson
An FDA advisory committee will meet this week to take a close look at the safety of metal-on-metal hip replacement systems and may help set the U.S. regulatory response to mounting concerns over problems with the implants. 
The Orthopaedic and Rehabilitation Devices Panel meets Wednesday and Thursday in Gaithersburg, Maryland to discuss what recommendations to make to the FDA about future regulation of metal-on-metal hip replacements.
The meeting was scheduled in response to mounting concerns over problems with the implants, which may release microscopic shavings of metal into the body as the metal parts rub against each other. This has been linked to tissue inflammation, pseudotumors and concerns that it may increase the risk of the implant loosening or failing within a few years after surgery.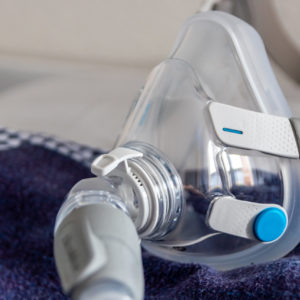 Did You Know?
Millions of Philips CPAP Machines Recalled
Philips DreamStation, CPAP and BiPAP machines sold in recent years may pose a risk of cancer, lung damage and other injuries.
Learn More
The FDA's advisory committee is charged with discussing failure rates for metal-on-metal hip replacements, determining what testing should be recommended for metal ion blood poisoning (known as metallosis), evaluating what imaging methods that should be employed, reviewing the local and systemic complications that may be caused by the metal particles, weighing patient risk factors and considerations for follow-up after surgery.
Following the meetings, the committee will then make recommendations to the FDA on how to proceed. The agency notes that it is considering whether to make metal-on-metal hip systems "subject to more rigorous testing and premarket review requirements."
Although the committee's recommendations are not binding, the findings of advisory panels often heavily influence the FDA's final decision on any regulatory actions.
Metal-on-Metal Hip Problems
In recent years, metal-on-metal hip replacements were aggressively marketed by manufacturers as a stronger and more durable artificial hip system, resulting in widespread adoption throughout the medical community.
Although use of the implants has fallen sharply over the past two years, hundreds of thousands of individuals throughout the United States still have the implants, resulting in concerns over what future risks they may face and how to best manage their care.
According to a report by FDA staff (PDF) issued in advance of the panel meetings, the agency has received nearly 17,000 adverse event reports on metal-on-metal hip replacement implants since 1992.
More than 12,000 of those involved metal-on-metal hip complaints reported last year alone. Experts generally acknowledge that such adverse event reports only represent a fraction of all problems associated with a medical device. However, the agency did note in its report that the 2011 numbers were probably increased by the high amount of media attention on the subject, resulting in more people filing complaints.
Among the reports were 14,131 complaints that patients had to have revision surgery to get implants removed, nearly 8,704 complaints of pain, 3,410 reports of implants loosening, 3,314 reports of metal blood poisoning, known as metallosis, and 1,077 reports of dislocation, among other complaints.
The FDA panel meetings come as the U.K. released new guidance (PDF) this week, on how doctors should follow up with patients who have received metal-on-metal hip systems. It calls on doctors to look for tissue damage, loosening and to measure the cobalt and chromium levels in patients' blood.
Mounting Concerns and Lawsuits Over Metal-on-Metal Hip Replacements
For the last several years, orthopedic surgeons in the United States and abroad have been increasingly expressing concerns over metal-on-metal hip replacement systems. In some cases, even surgeons who were consultants for device makers broke with their sponsoring company to attempt to sound the alarm bell. The industry at first blamed the problem on the doctors themselves, saying that they were improperly installing the devices.
Media attention on the risks associated with metal-on-metal implants increased following a DePuy ASR metal hip recall, which was issued in August 2010, after nearly 93,000 implants were sold worldwide. DePuy Orthopaedics, a subsidiary of Johnson & Johnson, issued the recall after data confirmed that the failure rate for the ASR implant may be as high as 13% within five years. However, more recent estimates have suggested that the failure rates for DePuy ASR hip replacements could approach 50%.
Approximately 6,000 individuals throughout the U.S. have already filed a DePuy ASR hip lawsuit against Johnson & Johnson and DePuy, alleging that the company failed to adequately research the design of their implant or warn about the risk of metal-on-metal hip poisoning.
In addition, hundreds of individuals are currently pursuing a DePuy Pinnacle lawsuit, after experiencing problems with the older metal-on-metal hip implant, which has also been linked to a high number of failures.
Similar product liability lawsuits have also been filed over problems with Wright Conserve metal hips, BioMet M2A-Magnum metal hips and other metal-on-metal hip replacements manufactured by other companies.
"*" indicates required fields