FDA Plans To Modernize Dietary Supplement Regulations
February 12, 2019
By: Martha Garcia
The regulation of dietary supplements is likely to get a major overhaul for the first time in 25 years, amid the rapid growth of what was once considered a small, niche market. 
FDA Administrator Scott Gottlieb announced plans on Monday to strengthen the regulation of dietary supplements and reform the agency's oversight of the industry, indicating that additional safeguards may be necessary to protect the public health from recent expansions in the number of products that are being used, including vitamins, minerals, herbs and other supplements
Oversight of dietary supplements was first granted to the agency when Congress passed the Dietary Supplement Health and Education Act (DSHEA) in 1994. This imposed only minimal reporting and labeling requirements on companies that manufacture supplements. At the time, it was a $4 billion industry, involving roughly 4,000 products. Now, that industry has boomed to $40 billion in annual revenue, with nearly 80,000 products that are widely used by many Americans on a daily basis.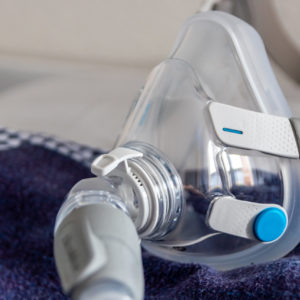 Did You Know?
Millions of Philips CPAP Machines Recalled
Philips DreamStation, CPAP and BiPAP machines sold in recent years may pose a risk of cancer, lung damage and other injuries.
Learn More
Dietary supplements include a wide range of products, from vitamin C, fish oil, and herbal supplements. Data indicates three of every four Americans take a dietary supplement on a regular basis. Roughly four out of five older Americans take supplements and one in three children or teens are given supplements or take them on their own.
With that recent growth in popularity of products that go largely unregulated, a number of serious health concerns have emerged, including products that contain ingredients not declared on the labels, products spiked with unsafe ingredients, and marketing efforts that involve false or misleading claims about the benefits of the products, which are often unsupported by scientific evidence. As a result, the FDA is launching a new approach to regulating the industry.
"I'm concerned that changes in the supplement market may have outpaced the evolution of our own policies and our capacity to manage emerging risks," said Scott Gottlieb, M.D., FDA Commissioner. "To continue to fulfill our public health obligations we need to modernize and strengthen our overall approach to these products."
In recent years, the FDA began to crack down on companies that manufacture unsafe products or market products not proven to offer certain health benefits.
On February 11, the agency sent 12 warning letters and five on-line advisory letters to manufacturers illegally marketing unapproved new supplements. In some cases, the companies claim to cure diseases like Alzheimer's disease, cancer, and diabetes.
TEK Naturals is one of those companies. It markets the Mind Ignite product as "proven" to help treat Alzheimer's and dementia. At that point, the FDA claims the products are no longer dietary supplements, because they claim to cure or treat a medical condition. The agency says that makes them unapproved new drugs which have not been reviewed by the FDA and are not proven safe and effective.
The way supplements are currently regulated, the FDA must prove a product is unsafe to prevent a company from selling it or be able to classify it as a misbranded drug. This is difficult to do in such a large industry.
According to Gottlieb, the agency plans to implement certain steps to focus on protecting the public from unsafe products while keeping safe and necessary products available to consumers.
Those steps include improved communication with the public regarding dietary supplement concerns, focusing on regulatory framework and flexibility to help promote safety and innovation, develop new enforcement strategies, engage public dialogue for feedback on supplements, and create an online watch list of specific ingredients the agency is concerned about.
"It's clear to me that dietary supplements play an important role in our lives as we strive to stay healthy," Gottlieb said. "It's also clear that the U.S. Food and Drug Administration plays an important role in helping consumers make use of safe, high-quality dietary supplements while also protecting Americans from the potential dangers of products that don't meet the agency's standards for marketing."
"*" indicates required fields