EPA Proposes New Ethylene Oxide Standards After Sterigenics Leaks
April 13, 2023
By: Irvin Jackson
Federal environmental regulators are proposing new ethylene oxide standards that are intended to eliminate or limit the risk of hazardous leaks involving the toxic gas, which is often used to sterilize medical equipment.
On Tuesday, the U.S. Environmental Protection Agency (EPA) unveiled newly proposed ethylene oxide standards it says will reduce emissions from chemical plants, commercial sterilizers and reduce health risks for workers in the sterilization industry.
The proposal follows the release of a recent EPA report that found the lifetime risk for cancer from workplace exposure to ethylene oxide could be as high as 1 in 10.
Ethylene Oxide Exposure Risks
Ethylene oxide (EtO) is a highly carcinogenic compound used to sterilize some medical devices, including those made of some polymers, metals, glass or made with multiple layers with hard-to-reach crevices. However, exposure to ethylene oxide has been linked to serious and potentially life-threatening injuries.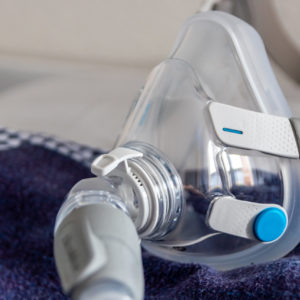 Did You Know?
Millions of Philips CPAP Machines Recalled
Philips DreamStation, CPAP and BiPAP machines sold in recent years may pose a risk of cancer, lung damage and other injuries.
Learn More
In March 2019, the FDA warned that the Sterigenics plant in Willowbrook, Illinois was being shut down following massive leaks, sparking a flood of ethylene oxide exposure lawsuits.
Another facility in Michigan was also closed down for similar reasons, and Georgia health officials determined other ethylene oxide leaks were occurring at a Sterigenics facility outside of Atlanta in August 2019. That facility was shut down temporarily to address the problem, and Sterigenics lawsuits have been filed over health risks from exposure to the toxic gas.
In a report released on April 6, the EPA estimated the lifetime risks of continuous workplace exposure to EtO for eight hours a day, 240 days per year, over a period of 35 years in an occupational setting. According to the findings, those workers have between a 1 in 36 and 1 in 10 chance of developing cancer. For those working with ethylene oxide in healthcare facilities, the risk is between 1 in 25 and 1 in 12.
The EPA has been collecting information to promulgate Clean Air Act regulations for ethylene oxide since 2018, involving data about the risks from 100 commercial sterilizers across the U.S.
Proposed Ethylene Oxide Standards
The recently proposed ethylene oxide standards are made up of three potential regulations. One seeks to update several rules that apply to chemical plants, which make a variety of polymers and resins. The proposed standards, under the Clean Air Act, would result in a 63% reduction in nationwide EtO emissions from all sources compared to those released in 2020.
"The proposal would dramatically reduce air toxics-related cancer risks for people who live near approximately 200 plants across the country that make synthetic organic chemicals," the EPA indicates. "Most of the facilities covered by the proposal are owned by large conglomerates."
The largest reductions would come from eight chemical plants in Texas and Louisiana, which the EPA says pose the highest risks to the surrounding communities.
A second proposed regulation would reduce ethylene oxide emissions from 86 commercial sterilizers nationwide. These facilities would see their emissions reduced by about 80%, lowering EtO-related risks in all communities surrounding these facilities to at, or below, the Clean Air Act benchmark for lifetime cancer risks, EPA indicates.
The facilities would be required to install new pollution controls and would have 18 months to comply if the regulation is finalized.
The third proposed rule would include a set of new EtO exposure mitigation measures for those who work in the sterilization industry and the surrounding communities under the Federal Insecticide, Fungicide, and Rodenticide Act (FIFRA). If finalized, it would prohibit some uses of ethylene oxide in museums, archival settings, beekeeping, cosmetics and musical instruments where alternatives to the toxic gas can be used.
The proposed rule would also reduce the amount of ethylene oxide which can be used for medical device sterilization, require engineering controls to reduce emissions and require workers to use personal protective equipment when conducting tasks that could result in ethylene oxide exposure.
Sterigenics Ethylene Oxide Settlement
Following lawsuits filed over ethylene oxide leaks at its facilities, Sterigenics reached a $408 million settlement agreement to resolve the claims in January.
If approved, the settlement will resolve more than 870 Sterigenics lawsuits over ethylene oxide leaks filed in the U.S. District Court for the Northern District of Illinois, and at the state level in the Circuit Court of Cook County, Illinois.
The settlement followed the first Illinois lawsuit against Sterigenics that went to trial last year, ending in a $363 million verdict for Sue Kamuda, who claimed she had developed breast cancer due to ethylene oxide leaks from the Willowbrook facility. She also argued that her son developed non-Hodgkin's lymphoma due to the exposures as well.
Following a trial in Illinois Circuit Court, the jury ruled Sterigenics should pay Kamuda $38 million in compensatory damages, and an additional $325 million in punitive damages.
"*" indicates required fields