FDA Pushing For Studies of Drug Side Effects for Children
August 27, 2013
By: Martha Garcia
Federal health regulators say they plan to use new tools and authorities granted by Congress to push drug companies to test their drugs for potential side effects on children when necessary, and help prevent any testing that would put children at unnecessary risk. 
The FDA vowed renewed commitment to studying drug side effects for children, according to a new FDA blog post.
The agency hopes to do so thanks to a law that was reauthorized last year by Congress, giving the agency new tools to achieve its drug testing goals. However, it is unclear whether the laws provide the agency with any teeth to force companies to comply.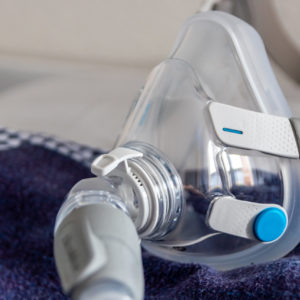 Did You Know?
Millions of Philips CPAP Machines Recalled
Philips DreamStation, CPAP and BiPAP machines sold in recent years may pose a risk of cancer, lung damage and other injuries.
Learn More
Dr. Lynne Yao, associate director of Pediatric and Maternal health Staff at the FDA, announced the agency's goals and intentions on August 26. Yao focused on law changes that promote studies of children's pharmaceuticals. She points out in the blog that many children currently use medications intended for adults, which have not been confirmed as safe for children.
Yao also notes that many drugs That are effective in adults may not be effective in children, but are still promoted for childhood use. Children often require different dosages than adults; a fact which may often be overlooked when medications are prescribed for juvenile patients.
Congress recently reauthorized and strengthened two laws which are supposed to aid the FDA in an effort to ensure more drug studies are conducted on pediatric patients.
The Best Pharmaceuticals for Children Act (BPCA) offers incentives to pharmaceutical companies who conduct pediatric studies of certain medications. By conducting the FDA-requested studies, the companies earn an additional six months of marketing exclusivity in return.
The Pediatric Research Equity Act (PREA) will require companies to study certain pediatric drugs under certain circumstances. When a pediatric study is required, the PREA ensures the same drug is studied in children for the same use it is prescribed for adults. The act can also allow drug manufacturers to forgo certain pediatric studies. For example, if a drug is used to treat a disease which only occurs in adults, such as prostate cancer.
Under the acts, which were reauthorized under the FDA Safety and Innovation Act (FDASIA), the FDA may grant extensions on certain pediatric studies. As a part of this program the FDA will send non-compliance letters to the companies which fail to conduct the studies by a specified date. The FDA will also publish the name of the companies in violation along with the violation letters on its website.
Health officials estimate nearly 80% of all medications approved for adults were also being used by children. Since Congress originally enacted BPCA and PREA in 2003, the rate has dropped to 50%.
FDA Publishes Violation Letters
The FDA published the first violation letters this week on a new web page. They include non-compliance letters for Genzyme Corp., Amedra Pharmaceuticals LLC and The Medicines Co. The letters state the companies failed to satisfy their obligations to conduct pediatric studies on approved children's medications. However, the agency can only label a drug misbranded if the studies are not conducted. They cannot remove FDA approval. In question is whether the agency can levy fines or take any other punitive actions beyond a public scolding in the letters.
The medications in question include kidney drugs, allergy and anaphylaxis medication and blood pressure medication, all drugs being used by children.
The studies for these drugs were supposed to have been finished nearly seven years ago, in some cases, but remain incomplete. In each case, the companies failed to apply for an extension for permission to finish the studies. However, while the letters give the companies 45 days to respond, they do not mention any penalty if they fail to do so, and it is unclear what next steps the agency would take if the companies remain out of compliance.
The FDA's renewed efforts concerning the safety of pediatric drugs come following recent studies which reveal the medications used on adults offer detrimental effects in children.
Most recently, a study published this month in JAMA Psychiatry found children who use antipsychotic medications such as Risperdal and Zyprexa had three times the risk of developing type 2 diabetes during the first year of use. The study was conducted after a government investigation was launched concerning the increasing number of children being prescribed antipsychotic medications intended for adults.
Concerns have also been raised about the use of some of the medications among young boys, as side effects of Risperdal have been linked to male breast growth, including a serious medical condition known as gynecomastia, which often causes a serious impact on the child's quality of life and may result in the need for surgical breast removal.
Johnson & Johnson faces a growing number of Risperdal breast growth lawsuits filed in courts throughout the country, which allege that the drug maker failed to adequately warn users or the medical community about the risk of boys developing breasts following use of the medication. These problem are often misdiagnosed as weight gain associated with the medication, but in some cases boys have developed breasts measuring as large as a 38D cup size after using the medication.
"*" indicates required fields