FDA Warns of Fake Alli Weight Loss Pills
January 19, 2010
By: AboutLawsuits
The FDA has issued a warning to consumers about counterfeit Alli weight loss pills sold on the internet, which contain a different active ingredient that could react badly with other medications.
The warning was issued on Monday, indicating that laboratory tests by GlaxoSmithKline have shown that the fake Alli pills do not have orlistat, the active ingredient in real over-the-counter diet pills. Instead, they have a controlled substance known as sibutramine.
Counterfeit pills were first noticed by consumers and sent to GlaxoSmithKline last month. The FDA did not provide information on who was manufacturing the pills or through which websites they were being sold.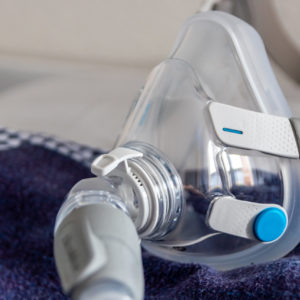 Did You Know?
Millions of Philips CPAP Machines Recalled
Philips DreamStation, CPAP and BiPAP machines sold in recent years may pose a risk of cancer, lung damage and other injuries.
Learn More
Alli (orlistat 60mg) is a weight-loss product that was approved by the FDA in 2007 for sale over-the-counter to help promote weight loss when used together with a low-calorie, low-fat diet. During its first full year on the market in the United States, Alli generated $131 million in sales for GlaxoSmithKline and has been viewed as a very important product for pharmaceutical company.
Sibutramine is an appetite suppressant used in the brand-name weight loss drugs Reductil, Sibutrex and Meridia, by Abbot Laboratories. It was made a controlled substance due to abuse by people suffering from eating disorders. Sibutramine is contraindicated for people suffering from bulimia nervosa, anorexia nervosa, serious depression, mania, uncontrolled hypertension and pulmonary hypertension, people with hyperthyroidism, and those who have suffered strokes, heart disease, heart failure or other conditions that may have damaged the heart. It should not be used with monoamine oxidase inhibitors (MAOIs) or opioids.
The FDA warning indicates that the counterfeit Alli bottles look very similar to the real products, but there are a few differences that consumers can spot. The outer cardboard packaging is missing a lot code and the expiration date includes the month, day and year, while the authentic Alli expiration date only contains the month and year. The fake Alli bottles are slightly taller with a wider cap with more coarse ribbing, and the foil inner safety seal is blank with no printed words. Authentic Alli will have the words "SEALED for YOUR PROTECTION' printed on the foil. The capsules themselves are slightly larger than real Alli pills and contain a white powder. Authentic Alli pills are filled with small white pellets.
The FDA has recalled a number of products throughout last year that billed themselves as "herbal supplements," which included sibutramine. One study by European researchers revealed that Chinese herbal supplements being sold in Europe contained twice the amount of the recommended dosage.
Any consumers who believe they have purchased counterfeit Alli pills are being asked to contact the FDA's Office of Criminal Investigations.
The counterfeits come as the FDA is reviewing potential liver damage concerns with Alli and Xenical, a prescription version of the drug. The FDA has received 32 reports of liver injury among users of orlistat weight loss drugs, including 27 cases that resulted in hospitalization and six that involved liver failure. The most common symptoms reported were jaundice, weakness or fatigue and stomach pain. GlaxoSmithKline has refuted that there is any Alli liver damage side effect associated with their product.
Karen

June 6, 2010 at 2:56 am

Well, I am a pharmacist as well as a consumer of Alli. I believe I purchased fake Alli from my local Walmart. I did not have the side effects that all Alli users know about with this particular bottle. Then I remembered something about a FDA warning about fake Alli. Googled it and sure enough, found the warning. While my bottle doesn't have the same format of exp date as in the warning article, [Show More]Well, I am a pharmacist as well as a consumer of Alli. I believe I purchased fake Alli from my local Walmart. I did not have the side effects that all Alli users know about with this particular bottle. Then I remembered something about a FDA warning about fake Alli. Googled it and sure enough, found the warning. While my bottle doesn't have the same format of exp date as in the warning article, but there for sure is white powder as opposed to the usual white granules in the real Alli. I went back to talk with a Walmart pharmacist and the store manager and was basically blown off. They said they weren't taking anything off the shelf unless corporate said to. Sad. All Walmart had to do was take one of the suspect bottles off the shelf, suck up the cost (61.00)and open a capsule, all in the name of customer service. I did get a refund but insisted on keeping the bottle with the fake Alli. Today I submitted this to the FDA Medwatch, as a pharmacist and consumer. I had no adverse side effects from the supposed fake Alli, thank goodness! But the white powder that is in the fake capsules is Meridia, a schedule 4 drug!! Anyone like to comment on this?

christina

April 2, 2010 at 4:15 pm

I purchased my Alli from Amazon. I just received it today. I have the authentic Alli. Please make sure when purchasing from Amazon, that it SAYS THAT AMAZON IS THE SELLER. Any other seller I would not trust.

Debra

January 21, 2010 at 8:56 pm

I sent Ali in 2 bottles I got on Ebay that I knew were wrong last month. I had contacted the seller who CLAIMED new supplier but at least he isn't listing more.

cheryl

January 21, 2010 at 10:10 am

I purchased mine on Amazon as well, I tossed all the packaging and now I'm concerned. IAfter 4 days I'm not getting the usual sign of real Alli use. BUT the inside of my pills are tiny white shreds...not round pellets, not powder...do I have the real thing or not??? I paid good money for these! Any thoughts?

Vickie

January 19, 2010 at 7:16 pm

I've just been in contact with Glaxo w/ re: Fake alli I purchased on-line via Amazon. The Fakes came from Mike at Storeshark and Toby at Byrdlabs. Storeshark is an on-line toy store (!!), and Byrdlabs has no street address or phone number. Both contend that neither knew you were selling fake drugs. However, they did not purchase this product from Glaxo Smith Klein; therefore, they knew this produc[Show More]I've just been in contact with Glaxo w/ re: Fake alli I purchased on-line via Amazon. The Fakes came from Mike at Storeshark and Toby at Byrdlabs. Storeshark is an on-line toy store (!!), and Byrdlabs has no street address or phone number. Both contend that neither knew you were selling fake drugs. However, they did not purchase this product from Glaxo Smith Klein; therefore, they knew this product was not from the legitimate manufacturer. They also used the legitimacy of Amazon to perpetrate this fraud. When I contacted them, both said they were "pulling" their offerings. Neither offered to do anything else (like report who "sold" it to them or notify their customers) I've spoken w/ Glaxo this AM, and will be providing them my Alli for analysis. The lot/expiration on my bottle(s) is 11648 10/11 The rep indicated they have received other fakes with this lot/expiration. The powder contents were determined to be Meridia. Unfortunately, I've experiened some serious side effects, including a bad rash. My dermo thought I might have some type of liver disease! Amazon doesn't seem to care – they regard this as little more than a simple refund. I'm willing to prosecute -
"*" indicates required fields