Fecal Transplants Carry Risk Of Drug-Resistant Infections, FDA Warns
June 17, 2019
By: Martha Garcia
After one person died and another became seriously ill after a fecal transplant, federal regulators warn that stool from donors may be tainted with antibiotic resistant bacteria.
The FDA issued a safety warning on June 13, indicating that fecal transplants used with two patients were not properly tested for extended-spectrum beta-lactamase (ESBL)-producing e. coli bacteria before they were used, which may result in life threatening infections.
The agency also implemented new protections for clinical trials and experimental uses of fecal transplants.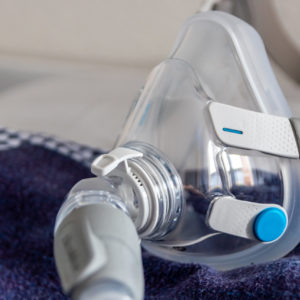 Did You Know?
Millions of Philips CPAP Machines Recalled
Philips DreamStation, CPAP and BiPAP machines sold in recent years may pose a risk of cancer, lung damage and other injuries.
Learn More
Both problems occurred among adults who were immunocompromised prior to receiving an investigational fecal transplants, and subsequently developed invasive infections.
The safety alert did not indicate why the patients received the fecal transplant or what condition they were attempting to alleviate. However, after the transplant one patient died and another became seriously ill with a bacterial infection known as extended-spectrum beta-lactamase (ESBL)-producing Escherichia coli, a drug-defeating enzyme strain of E. coli.
After the patients became ill, researchers tested the stool used in the fecal transplant and it tested positive for the same strain of ESBL E. coli. Stool used in both fecal transplants were taken from the same donor, who turned out to be infected.
Fecal transplants are used to replace or replenish good bacteria in the intestinal tract. It's largely and experimental treatment but is thought to improve biological factors like food break down, hormones, and the immune response.
Some studies have shown fecal transplant can cure 80 to 90% of Clostridium difficile infections, which are highly resistant to antibiotics. Yet, it is unclear exactly how fecal transplants work to improve health conditions.
Fecal transplants are done using different methods that have yet to be regulated by the FDA. Transplants include swallowing pills of stool, freeze dried pieces, and hand mixed fresh stool. Each can be delivered using enemas, colonoscopies, swallowed, or with tubes threaded through the nose to the stomach.
The FDA issued guidance for fecal transplants in 2013 indicating there were certain conditions where fecal transplants could be used to treat C. diff infections in patients who haven't responded to standard therapies. However, each scenario called for a consent statement that indicated the treatment was investigational and included a warning of the potential serious risk of transmission of antibiotic resistant bacteria.
The FDA is now implementing new protections for patients seeking fecal transplants. Those protections include donor screening with questions that address risk factors for colonization of drug resistant bacteria as well as drug resistant testing of stool.
Additionally, the FDA is also pausing clinical trials of fecal transplants to implement the new protections and account for fecal testing measures.
Anyone undergoing fecal transplants and experiencing side effects should report problems to the FDA MedWatch Adverse Event Reporting System.
"*" indicates required fields