EPA Issues Guidance on Protection From Radiation During X-Ray Procedures
January 28, 2015
By: Martha Garcia
Federal regulators have issued new guidelines on the use of X-Ray procedures, calling on doctors working for the government to use the least amount of radiation on patients during diagnostic testing. 
The U.S. Environmental Protection Agency (EPA) issued new guidance for diagnostic and interventional x-ray procedures  on Tuesday, which direct federal healthcare facilities to maintain the lowest possible levels of radiation doses to patients, to avoiding unnecessary health risks.
Prior research has shown overuse of x-ray and computed tomography (CT) scans may expose patients to high levels of radiation. CT scans expose patients to 100 to 500 times more radiation than other types of x-ray scans.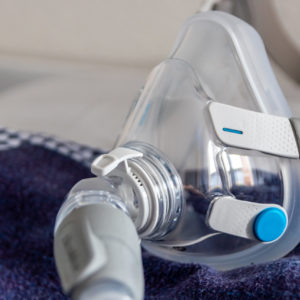 Did You Know?
Millions of Philips CPAP Machines Recalled
Philips DreamStation, CPAP and BiPAP machines sold in recent years may pose a risk of cancer, lung damage and other injuries.
Learn More
"This guidance reminds doctors to keep radiation doses to patients as low as reasonably achievable without compromising quality of care," wrote EPA officials.
The new federal guidance updates prior guidelines on the use of imaging technology first written in 1976. It focuses on radiation protection for diagnostic and interventional x-ray and CT scans.
The EPA said there was a need to update the guidelines after a significant increase was seen in the use of digital imaging technology and high dose procedures.
Research published in 2012 indicated that the use of CT scans and other imaging techniques have tripled over the last 15 years. The rate of use has grown nearly eight percent every year since 1996.
Authors of the study noted several reports of unnecessarily high radiation doses given to children because the settings of equipment were not properly dialed down from adult settings, causing potential harm to children.
EPA officials said the guidance recommendations can be applied to any type of medical facility, but the considerations were specific to federal facilities, since those facilities would need to have considerations for portable x-ray units used in battlefield conditions.
The proposed recommendations may already be in use in private facilities. The EPA is encouraging medical centers to limit the amount of radiation used during x-rays and CT scans in those facilities as well, especially on children.
X-Ray, CT-Scan Radiation Concerns
Research published in the journal JAMA Internal Medicine found patients who undergo CT scans often are not aware of the high levels of radiation they will be exposed to even after speaking with doctors about the risks. Only about one-third of patients were informed properly of the risks involved with radiation exposure.
Another study concluded most people, nearly 85 percent, underestimate the level of radiation their body is exposed to during CT scans, greatly underestimating the risk of cancer that may result from the exams.
The use of radiation imaging is exempt from federal dose limits so it is not governed by the FDA. Each individual state regulates the practice of medicine by licensing doctors, including radiologists.
In 2012, the FDA issued guidelines concerning radiation exposure only to children, calling for manufacturers of x-ray imaging devices to prove the machines are safe for use on children. The guideline also required those who failed to prove the safety would be required to label the device as potentially hazardous to children.
The new recommendations are not binding on any agency, but entirely at a particular state agency's discretion. Each doctor is permitted to use their experience and discretion to decide how much radiation should be used to diagnose or treat a patient.
The changes were initially proposed in April 2013.
The guidance does not include recommendations for nuclear medicine or radiation therapy. Those therapies are regulated by the Nuclear Regulatory Commission. They often require precise dose management to appropriately treat patients. In addition, the doses are often high because they are "deemed necessary for treatment."
"*" indicates required fields