Firefighters Urged to Limit Use of "Turnout Gear" Due to PFAS Cancer Risks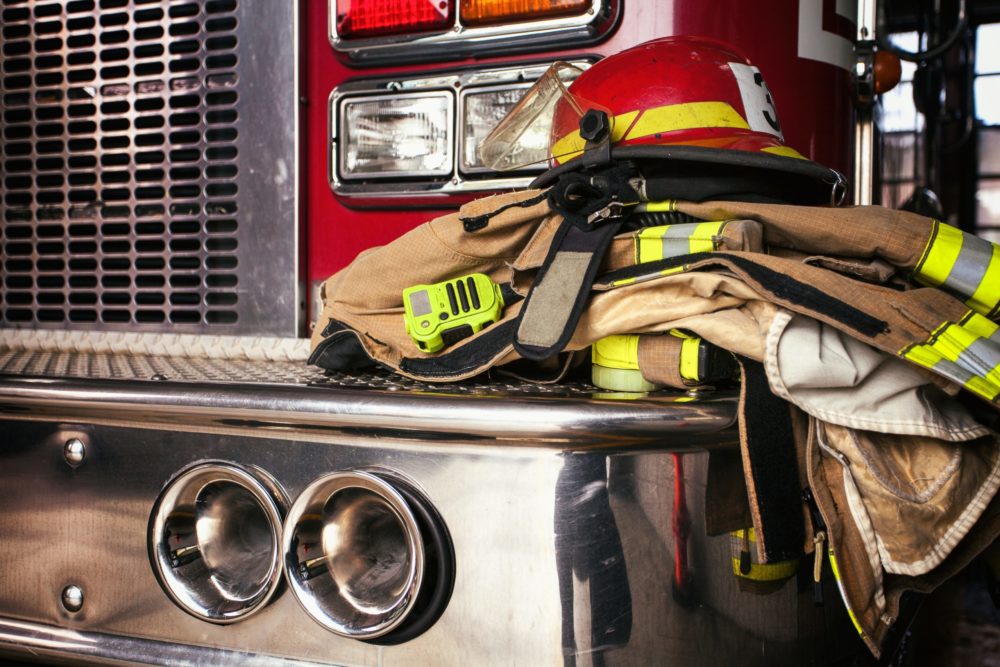 August 31, 2022
By: Irvin Jackson
Amid increasing concerns about the risk of cancer from PFAS (polyfluoroalkyl substances), organizations that represent the interests of firefighters throughout the U.S.and abroad are urging members to minimize exposure to their protective gear, which often contain the toxic chemicals as a fire retardant.
The International Association of Fire fighters (IAFF) and the Metropolitan Fire Chiefs Association issued a joint statement this month, indicating that firefighters should reduce their PFAS exposure by limiting the use of what is known as "turnout gear," which is intended to protect them from fire injuries. However, the organizations warn that the chemicals in the protective gear may increase the risk of cancer, which is the leading cause of death among firefighters.
Firefighter PFAS Exposure May Cause Cancer
Commonly described as "forever chemicals", the PFAS compounds perfluorooctanesulfonic acid (PFOS) and perfluorooctanoic acid (PFOA) are widely used in fire gear and firefighting foam because of their ability to resist heat and water. However, there is increasing evidence that the chemicals bioaccumulate in the body, since they do not naturally breakdown, and may substantially increase firefighters' cancer risks.
In recent years, manufacturers of the chemicals and fire fighting equipment have faced hundreds of firefighter cancer lawsuits, involving allegations that years of exposure to the chemicals caused testicular cancer, kidney cancer, pancreatic cancer, bladder cancer and other injuries. Although the manufacturers knew or should have known about the PFAS cancer risk, firefighters allege that they withheld important safety information and warnings for decades.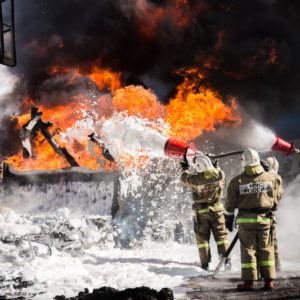 While most of the recent lawsuits and news coverage has focused on the high levels of PFAS chemicals in acqueous film-forming foam (AFFF), which is widely used during training and response exercises to combat fuel-based fires, there is also a cancer risk from PFAS in firefighting turnout gear.
The groups warn that firefighters will not be able to fully avoid the PFAS cancer risk until the chemicals are removed entirely from protective gear, and they called for the development and widespread availability of such gear. In the meantime, they indicate that firefighters should limit the use of turnout gear to only emergency situations where it is required, and then suggested firefighters remove it as soon as possible.
"This is the challenge of our generation, and if we don't act, it will be the challenge of our children's generation," IAFF General President Edward A. Kelly said in a press release. "We need to combat what's killing us and I am committed to making sure we do everything we can to extinguish cancer from the fire service. That starts with removing PFAS from our turnout gear and, until PFAS-free options exist, reducing our exposure as best we can."
Lawsuits Over Failure to Warn About PFAS Cancer Risk for Firefighters
3M Company, DuPont, Tyco Fire Products, Buckeye Fire Equipment Company, Kidde-Fenwal and other manufacturers for firefighting foam and protective equipment face nearly 3,000 lawsuits filed throughout the federal court system, which have been centralized in the U.S. District Court for the District of South Carolina, since they each raise common questions of fact and law.
In addition to firefighter lawsuits over the PFAS cancer risk, the litigation also includes a number of complaints brought by local water suppliers over the costs associated with removing PFAS chemicals from their water systems. The companies also face potential PFAS water contamination lawsuits that are now starting to be pursued by individuals who lived in areas that are known to have high levels of the chemicals in their water, usually around military bases, airports and other firefighter training locations, where the chemicals seeped into the water supply.
As part of the coordinated management of the growing litigation, the U.S. District Judge presiding over the cases has established a "bellwether" program, where a small group of water supplier lawsuits are being prepared for early trial dates before the firefighter cancer lawsuits, to help gauge how juries are likely to respond to certain evidence and testimony that will be repeated throughout the claims.
The first firefighting foam water contamination lawsuits will be selected in December 2022, which may start to go before a jury by April 2023. While the outcome of the first trials will not be binding on firefighters or other plaintiffs, they will be closely watched and may influence future settlement negotiations over the PFAS cancer risks.
"*" indicates required fields