Flame Retardants Linked to Cancer Banned from Furniture in 2014
January 02, 2014
By: Martha Garcia
New regulations concerning flame-retardant furniture went into effect in California yesterday, leading many safety officials to speculate that the rest of the nation may soon follow suit in updating decades old standards.  
The new regulation means furniture sold in California is no longer required to meet the standard flammability requirements set in the 1970s. The old regulation required furniture to pass a 12-second flammability test, a precaution hoping to prevent fires from cigarettes dropped onto sofas and other flammable furniture.
The new requirements, which are known as the "Flammability Standard for Upholstered Furniture/Articles Exempt from the Flammability Standard" passed by the Department of Consumer Affairs, dictates furniture must pass a test that demonstrates it does not smolder for no more than 45 minutes after being lit on fire.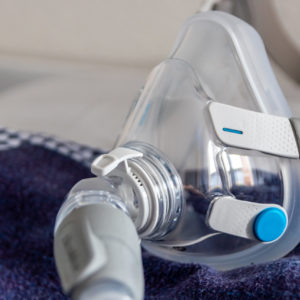 Did You Know?
Millions of Philips CPAP Machines Recalled
Philips DreamStation, CPAP and BiPAP machines sold in recent years may pose a risk of cancer, lung damage and other injuries.
Learn More
The hope is that this smolder test will reduce the amount of toxic chemicals released into the environment by flame retardants currently used in furniture. These chemicals are known to cause a slew of side effects including cancer, reproductive problems and cognitive impairment.
Taking effect January 1, 2014, many hope the law enacted in California will trigger a trickle effect for the rest of the country.  After California first enacted the initial flame retardant regulation, the rest of the nation followed suit in the hopes to maintain a single standard, especially one which was spurred in such a highly populous state.
The old regulation meant manufacturers needed to inject furniture foam with large amounts of flame retardant to meet retardancy levels. The new measure does not require manufacturers to use flame retardants.
Instead, the manufacturers are called on to use fabrics that withstand exposures to heat or by lining furniture with a fire barrier, like polyester batting.
Furniture companies do not have to eliminate their inventory of flame retardant furniture. Manufacturers will be allowed to sell the remaining stock until depleted. Retailers will be required to sell furniture meeting the new requirements beginning January 2015.
The new regulation allows manufacturers to produce flame resistant furniture without flame retardants, but they still may use flame retardants to meet the standard. The new furniture will be tagged "TB 117-2013."
Health Risks of Flame Retardants
Prior research has shown polybrominated diphenyl ethers, among other flame retardants, are linked to cancer, reproductive issues and lowered IQ.
One study conducted on pregnant women during their second trimester of pregnancy followed their children through childhood and found women who had the highest levels of flame retardant in their blood correlated to children with behavior, cognitive impairments and hyperactivity.
Other studies reveal the chemicals leach into homes through the form of dust released from the furniture foam.
Critics contend banning flame retardants will not solve the problem. The toxic chemicals which cause many severe side effects are already distributed widely throughout the United States in furniture which contain the chemicals.
Experts worry manufacturers will recycle the chemical-laden foam into different household products, furniture and foam which will be used for carpet padding, products which will end up right back in the homes of consumers.
There are no widespread recycling programs for chemical ridden furniture. Alternatives for furniture disposal include landfills where the chemicals do not break down quickly; instead seeping back into the environment where they  can find their way back into the food chain and living tissue, causing toxic effects.
"*" indicates required fields