Flame Retardants May Increase Risk of Papillary Thyroid Cancer: Study
April 03, 2017
By: Martha Garcia
New research suggests that exposure flame retardant chemicals commonly found in many household products may increase the risk of papullary thyroid cancer. 
According to a study presented at the Endocrine Society's 99th annual meeting in Orlando, Florida on April 1, individuals diagnosed with this most common type of thyroid cancer were more likely to have high levels of flame retardants in their household dust.
Researchers collected and analyzed dust from 140 homes, indicating that levels provide a measure of exposure to flame retardants for occupants.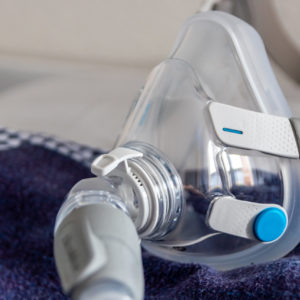 Did You Know?
Millions of Philips CPAP Machines Recalled
Philips DreamStation, CPAP and BiPAP machines sold in recent years may pose a risk of cancer, lung damage and other injuries.
Learn More
Flame retardants are often used in furniture, clothes, carpeting, foam cushions and electronics to slow fire growth and ignition. However, the chemicals been found to leach into the environment and bioaccumulate in humans.
High levels of flame retardants have been measured in house dust, the food supply and breast milk samples. Recent studies have shown more than 90% of the adults and children tested had high levels of flame retardants in their bodies.
In this latest research, samples of dust were taken from 70 homes of patients with papillary thyroid cancer and 70 homes of patients without thyroid disease or cancer, as controls. They were matched for age, sex, race, body mass index, household income and education level.
Participants lived in their homes for an average of 11 years, allowing researchers to assess average long-term exposure to these chemicals. Researchers also collected participants' blood samples to analyze biomarkers of exposure to several different flame retardants, including polybrominated biphenyl ethers (PBDEs), decabromodiphenyl ether (BDE-209) and tris(2-chloroethyl) phosphate (TCEP), an organophosphate.
Higher levels of BDE-209 and TCEP in house dust were associated with increased risk of the resident having papillary thyroid cancer.
Residents with high levels of BDE-209 were twice as likely to have thyroid cancer than those with lower levels of BDE-209 concentrations. Residents who lived in homes with the highest levels of BDE-209 in the dust were 14 times more likely to have thyroid cancer. They were also more likely to have an aggressive form of papillary carcinoma. These residents were even more likely to have thyroid cancer than patients with the BRAF V600E genetic mutation, a common gene mutation that is linked to aggressive forms of papillary thyroid cancer.
Researchers also found that high levels of TCEP increased a resident's risk of thyroid cancer four-fold. They were more likely to have larger, more aggressive tumors that extended beyond the thyroid.
The study found that higher exposure to flame retardants at home may be associated with increased diagnosis and severity of papillary thyroid cancer.
Other research has shown several classes of flame retardants interfere with endocrine functioning, including thyroid function. This is because they share a similar chemical structure with thyroid hormones, often also causing papillary thyroid cancer.
"Thyroid cancer is the fastest increasing cancer in the U.S., with most of the increase in new cases being papillary thyroid cancer," said Julie Ann Sosa, M.D., MA, professor of surgery and medicine at Duke University School of Medicine and the study's lead researcher. "Recent studies suggest that environmental factors may, in part, be responsible for this increase."
Other studies have linked high levels of flame retardants to increased risk of preterm birth. Another study concluded exposure to flame retardants during pregnancy can lower a child's IQ and affect their behavior by the age of five.
"*" indicates required fields