Flint Lawsuits Over Water Lead Problems Face Sovereign Immunity
January 27, 2016
By: Irvin Jackson
Despite widespread concerns about the risk of lead poisoning from the water supply in Flint, Michigan, only a small number of lawsuits have been filed against the state government due to legal hurdles that may make it difficult for children and families to obtain financial compensation, known as sovereign immunity.
Despite shocking failures of the Michigan state government, which caused water with high levels of lead to be pumped into the homes of area residents for months, sovereign immunity may prevent individuals from securing financial compensation through civil lawsuits against state and federal officials, under pretense that they cannot do wrong in the discharging of their duties on behalf of the government.
Sovereign immunity laws are particularly strong in the state of Michigan, which protects the governor and state officials even in cases of gross negligence.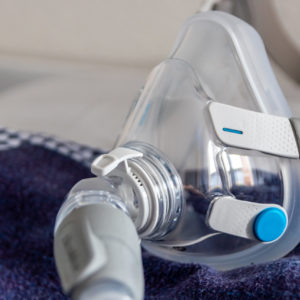 Did You Know?
Millions of Philips CPAP Machines Recalled
Philips DreamStation, CPAP and BiPAP machines sold in recent years may pose a risk of cancer, lung damage and other injuries.
Learn More
The Flint water crisis began in April 2014, when government officials decided to switch the town from the Detroit Water System to water from the Flint River in an attempt to save money. Residents immediately began complaining about cloudy and foul-smelling water, and many reported developing skin lesions and rashes after exposure to the water.
Subsequent investigations have confirmed that residents have been exposed to high levels of lead in their drinking water, and a number of children now have dangerously high blood levels, with the rate of childhood lead poisoning doubling since the water source was switched.
While some Flint lawsuits over the water lead problems have been filed, those cases may face an uphill battle. In an attempt to get around sovereign immunity laws, some Flint water class action lawsuits argue that the government protection does not apply when citizens' constitutional rights have been violated, which the complaints allege occurred in tis case.
The water source change was designed to save money, and was orchestrated by an unelected emergency manager appointed to Flint by Governor Snyder to put the city's financial affairs in order. The ultimate goal was to switch to a new connection to Lake Huron, but critics say that the plan failed to account for the fact that Detroit water is chemically treated to prevent lead from leaching out of the aging infrastructure. Flint's water was not.
Despite almost immediate community outcry and concerns, it took the state and Governor Snyder a year and a half to admit there was a problem and switch the water back while the Lake Huron connection is being built. It is unclear how many of the city's children have suffered permanent developmental damage due to lead poisoning during that time.
In his recent State of the State address, Governor Snyder took the blame for the crisis, saying the buck stopped with him. However, many say that legally, he could be immune from civil lawsuits filed by residents who saw their children poisoned with lead that could affect them for the rest of their lives.
Even getting documentation on the situation is tricky, since Governor Snyder and his office have argued that they are immune to Freedom of Information Act requests. However, some attorneys are trying anyway at the request of desperate Flint residents. They argue that the state violated the civil rights of citizens to be free from state-created danger. Other lawsuits are going after low-level officials, who may not be protected by sovereign immunity.
Compounding the issue is a Michigan ban on punitive damages in state courts, requiring claims to be filed at the federal level if punitive damages are pursued.
In addition to civil challenges, a number of investigations are underway at the federal and state level. On January 25, Michigan Attorney General Bill Schuette selected two area attorneys to pursue the investigation. However, Schuette is also charged in his job with defending the state, placing him on both sides of the issue.
In a press release issued this week, Schuette said that he is trying to build an "ethics-based conflict wall" between himself and the team conducting the investigation.
"This independent investigation will be exhaustive and thorough," Schuette said in the press release. "Without fear or favor, I will carry out my responsibility to enforce the laws and protect the families and citizens of Flint."
A federal probe is also underway, which some experts say could look at Governor Snyder's actions, the actions of the state Department of Environmental Quality, whose director resigned as a result of the crisis, and what is perceived by some to be a slow response by the U.S. Environmental Protection Agency.
The CDC estimates that 535,000 children ages 1-5, or about 2.6% of such children in the U.S., have levels of lead in their blood that place them at risk for adverse health effects. To come up with that number, the CDC analyzed data from the National Health and Nutrition Examination Survey from the years 1999 to 2002, and 2007 through 2010. The majority of those children are poor and live in older urban areas, mainly in the inner city. Most are minorities, meaning such exposures add to numerous problems already plaguing inner city black and Latino youths, such as poverty, high crime and poor schools.
"*" indicates required fields