Florida Wrongful Death Lawsuit Filed Against Driver Who Was Text Messaging
March 26, 2010
By: Staff Writers
The family of a bicyclist who was killed when he was struck by a vehicle in August 2008, has filed a wrongful death lawsuit in Florida that alleges the driver was text messaging while driving.
The accident lawsuit was filed in Collier Circuit Court by the family of James L. Caskey, Jr., who was killed while riding his bicycle in North Naples, according to a story in Naples News. The family accuses Lawrence A. Daniels, 42, of running Caskey down after driving through a stop sign, and alleges that Daniels was distracted by sending text messages at the time of the accident. Astellas Phara US Inc., which owned the car Daniels was driving, is also named as a defendant in the wrongful death lawsuit.
Daniels was previously found guilty for failing to yield at the stop sign, was fined for causing the fatal crash and had his license suspended for six months.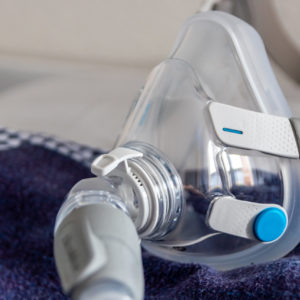 Did You Know?
Millions of Philips CPAP Machines Recalled
Philips DreamStation, CPAP and BiPAP machines sold in recent years may pose a risk of cancer, lung damage and other injuries.
Learn More
The bicycle accident lawsuit charges Daniels with intentional misconduct or gross negligence, and says that he intentionally removed his eyes from the road to send the text message, constituting a conscious disregard or indifference to life, safety and the rights of others.
The Florida Highway Patrol Investigation that resulted from the accident did not look into whether Daniels had been sending text messages.
Florida lawmakers are currently considering whether to join a growing list of states who have made texting-while-driving a criminal offense. Proposed legislation under consideration would ban text messaging while operating a car or could be expanded to ban all cell phone use by drivers.
There are currently 19 other states which have enacted text messaging bans for drivers, and in January the federal government banned texting while driving for all large commercial trucks and buses.
The bans come after a study last year by the Virginia Tech Transportation Institute found that tasks that drew the drivers' eyes away from the road ahead of them significantly increased the risk of an accident. The study was compiled from several driving studies conducted by the institute, and the collected data equaled about six million miles of driving.
Heavy vehicle and truck drivers were 23.2 times more likely than a non-distracted driver to have a truck accident if they were texting, 6.7 times as likely to crash while reaching for, or using, an electronic device, and 5.9 times as likely to have an accident while dialing on a cell phone.
Drivers of light vehicles and cars were at much less risk of having an accident, but still faced a 2.8 times greater risk of an automobile accident while dialing a cell phone than a non-distracted driver and were 1.4 times more likely to crash while reaching for an object and 1.3 times as likely to have an auto accident while talking on the cell phone.
"*" indicates required fields