FDA Issues Recall, Warning For Certain Fluid Warming Devices Which May Release Too Much Aluminum
September 16, 2021
By: Russell Maas
Federal health officials have announced a series of recalls, impacting nearly 3.5 million fluid warmers used to maintain IV fluid temperatures, after determining the devices may introduce dangerous levels of aluminum ions into a patient's bloodstream.
The U.S. Food and Drug Administration (FDA) issued a letter to healthcare providers on September 15, warning that millions of fluid warmers may leach aluminum into IV fluids or blood products, potentially exposing patients to toxic levels of the metal and an increased risk of severe adverse reactions.
Fluid warmers are used to electrically warm fluids or blood before intravenous treatment to help the patients maintain normal body temperature. The devices are often used to prepare blood for patients suffering blood loss due to trauma or surgery or to rewarm blood to circulate through patients after surgery to prevent hypothermia.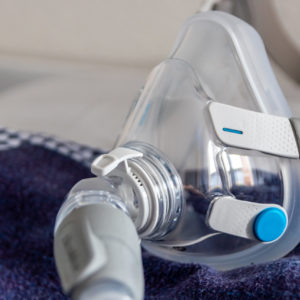 Did You Know?
Millions of Philips CPAP Machines Recalled
Philips DreamStation, CPAP and BiPAP machines sold in recent years may pose a risk of cancer, lung damage and other injuries.
Learn More
According to the warning, new data from in vitro testing with uncoated fluid warmers found that the quantity of aluminum released from certain fluid warming devices may significantly exceed the FDA threshold value of 25 mcg/L.
The testing indicated the design of the recalled fluid warmers allows the aluminum heating element to come in direct contact with fluid or blood products being administered to patients. Officials warn this increases the potential for aluminum to enter the fluid or blood products, known as aluminum leaching.
The FDA warns that high levels of aluminum exposure could cause patients to experience symptoms including bone or muscle pain and weakness, anemia, seizures, or coma. The agency warns that for high risk individuals, such as pregnant women, infants or those with other co-morbidities and diseases, the recalled fluid warming devices pose a greater risk of serious and potentially fatal health consequences.
In conjunction with the warning letter, the FDA announced several fluid warmer Class I recalls this week impacting Smiths Medical ASD, Inc., Eight Medical International, Smisson-Cartledge Biomedical, and Vyaire Medical products.
The Vyaire Medical recall impacts all lots including approximately 2,899,660 enFlow Fluid Warming Systems that were distributed throughout the U.S. from January 4, 2016 to March 7, 2019.
The Smiths Medical ASD, Inc. recall impacts approximately 520,163 NORMOFLO Irrigation Fluid Warmer and Warmers Sets manufactured from January 1994 to July 2021.
The Smisson-Cartledge Biomedical, LLC recall impacts an estimated 38,786 ThermaCor 1200 Rapid Thermal Infusion System disposable sets that are part of the ThermaCor 1200 Rapid Thermal Infusion System. The devices were distributed to healthcare facilities across the nation from 2006 to present.
The Eight Medical International fluid warmer recall impacts an estimated 288 Recirculator 8.0 Disposable Lavage Kit is used with the company's Hyperthermic Perfusion System containing product code 8100. The devices were distributed for sale from June 7, 2019 to June 7, 2021.
The FDA has classified all four recalls with Class I status, indicating they are the most serious types of recalls and that using these products may cause serious adverse health events or death. The agency stated it is unaware of any aluminum toxicity incidents linked to the recalled devices.
The agency is instructing healthcare professionals to avoid using these fluid warmers in high-risk patient populations including those with poor renal function, neonates, infants, pregnant mothers, and the elderly because exposure to small amounts of aluminum may lead to toxicity.
The warning specifically recommends healthcare professionals to be aware of adverse clinical effects and symptoms of high levels of aluminum exposure which may cause a myriad of neurological effects and  blood and metabolic derangements, such as increased levels of calcium or interference with iron absorption leading to anemia.
The warning also instructs clinicians to review the applicable recall notices from each company for specific steps to take to mitigate aluminum leaching events.
"*" indicates required fields