USDA Gives Tips To Avoid Food Poisoning From Independence Day Cookouts
June 28, 2016
By: Martha Garcia
With Fourth of July weekend approaching, signaling the height of barbecue season throughout the United States, federal food regulators are warning people to follow important safety tips to avoid the risk of food poisoning. 
The U.S. Department of Agriculture (USAD) Food Safety and Inspection Service (FSIS) issued a safety warning on Monday, calling for consumers to take extra care to follow food safety rules when planning or eating at barbecues this summer.
The safety warning focuses on the "Danger Zone," or the temperature range between 40 °F and 140 °F, at which foodborne bacteria can grow rapidly to dangerous levels that can cause food poisoning, from foodborne illnesses like salmonella, listeria, and E. Coli.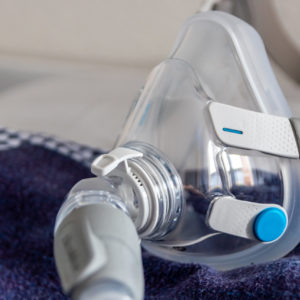 Did You Know?
Millions of Philips CPAP Machines Recalled
Philips DreamStation, CPAP and BiPAP machines sold in recent years may pose a risk of cancer, lung damage and other injuries.
Learn More
Leaving perishables out too long in the Danger Zone is one of most common mistakes people make, especially during warm months, which may cause foodborne illness that can make people very sick and even cause death.
The CDC estimates 48 million people, or one in six Americans, suffer from foodborne illnesses each year, resulting in 128,000 hospitalizations and 3,000 deaths.
"Because foodborne bacteria thrive and multiply more quickly in warmer temperatures, foodborne illness can spike during summer," said Deputy Under Secretary for Food Safety Al Almanza in the food safety press release. "This is likely because people are spending more time outside – away from the sink and equipment in the kitchen that help consumers keep food safe."
USDA recommendations outlined in the safety bulletin calls for people to be mindful of how their food is stored. Food without refrigeration or a heat source should not be left out more than two hours if the temperature is at or below 90 °F. It should not be left out longer than one hour if the temperatures is at or above 90 °F. When in doubt about how long food has been sitting out, toss the food immediately.
Cold food should be kept at or below 40 °F in coolers or in containers with a cold source, like ice or frozen gel packs. Hot food should be kept above 140 °F on the grill or in insulated containers, heated chafing dishes, warming trays or slow cookers. If food must reheated, it should be reheated to 165 °F.
Food agency officials also recommend packing an appliance thermometer in your cooler to ensure food stays at or below 40 °F. Large amounts of food should be divided into shallow containers for fast chilling.
They also urge consumers to pack drinks in separate coolers from food, so the food cooler isn't opened frequently. Also, try to keep the cooler in the shade and cover it with blanket or tarp to keep it cool. Be sure to replenish ice as it melts.
Another mistake people make during the summer is failing to check the internal temperature of food when reheating it. Use a food thermometer to check the internal temperature of meat, poultry, and seafood, you cannot tell if food is safely cooked just by looking at it.
When marinating meat and poultry, do so in the refrigerator not on the counter. Make sure to boil any remaining marinade used on raw meat before reusing it.
Leftovers should be stored in shallow containers for quick cooking and refrigerated to 40 °F or below within two hours.
The USDA also recommends when in doubt, check the food safety tips the agency offers on their website or their FoodKeeper app for tips and instructions on proper food safety.
"*" indicates required fields